Journalism Suggests Sheila Jackson Lee Is a Murderer
News
March 02, 2011 11:25 AM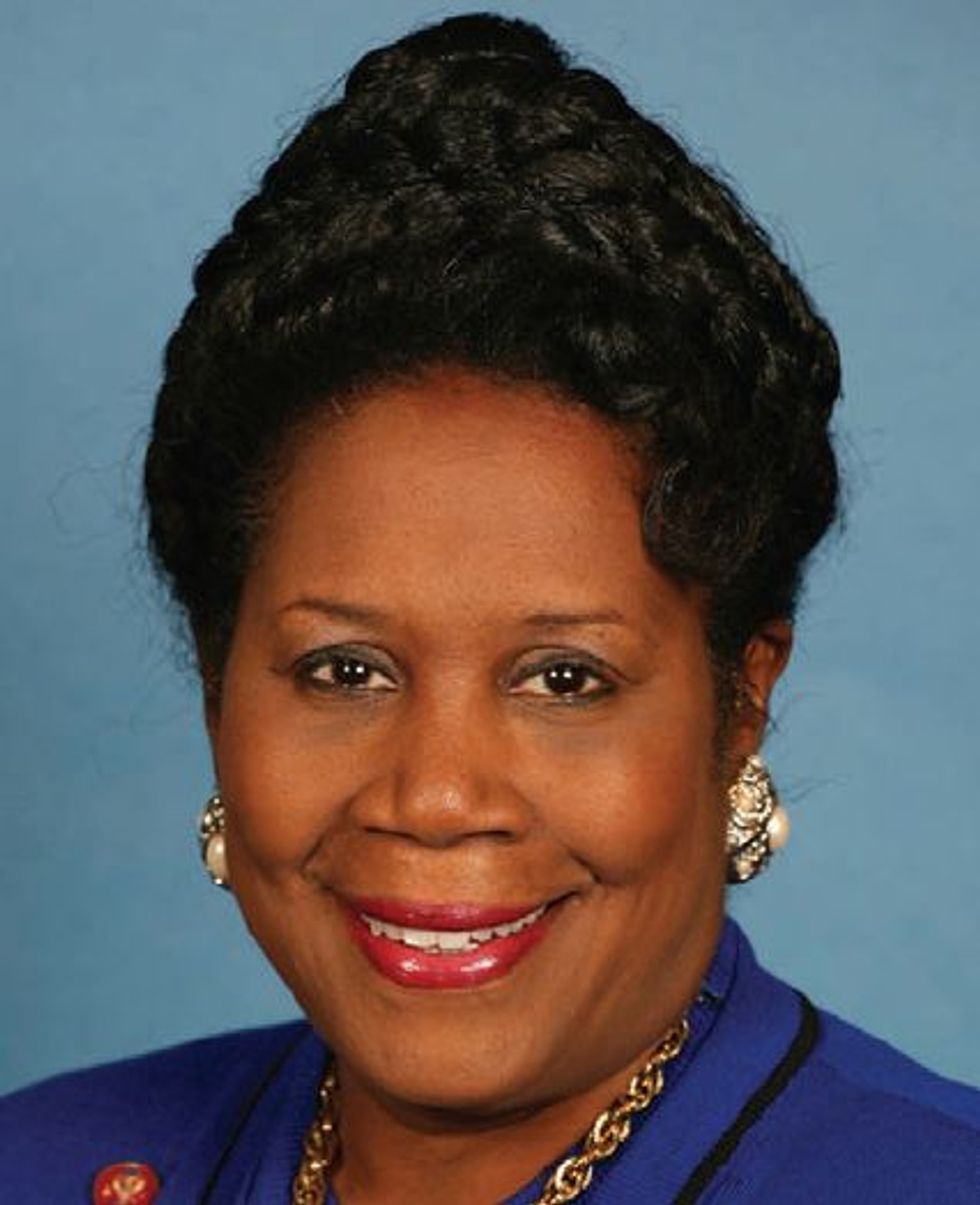 Today The Daily Caller, for some reason, has along profile on all the objectionable things Rep. Sheila Jackson Lee has done over the years. It is a lot of things! Why is it that people with power are so commonly awful and so rarely humble? Humanity sucks! But there is evidence Jackson Lee is especially awful: Staffers in other offices say they hear screaming and crying coming from behind Jackson Lee's closed doors and are afraid to loan her office a knife. Is Sheila Jackson Lee torturing people in her office and eventually murdering them? Probably, according to The Daily Caller!
---
He laughed. "We would never leave a knife around when the congresswoman was here," he said. As Stephens put it, "that's when it all clicked that they are really afraid of her."
Where does she hide the bodies? Does she eat them?
Not surprisingly, Jackson Lee has one of the highest staff turnover rates in Washington. Over the last ten years, at least 39 staffers have left within one year. Over that time, Lee has employed at least nine chiefs of staff, eight legislative directors, and 18 schedulers or executive assistants, according to records of federal disclosure forms published by the website Legistorm. Nine staffers left within two months, 25 within 6 months.
Wow, she murders 'em pretty quick! Just can't wait to murder them.
There is some other stuff in here about Jackson Lee showing off her hubris, calling staffers "stupid motherfucker," taking garlic tablets, and making people wait. But none of it is as good as the murder. We can read between the lines and are glad this "The DC" reporter was able to avoid getting murdered before filing this story.
Former aide Michael McQueery said his experience with other "difficult" bosses on the Hill prepared him for how to handle Jackson Lee. "I've worked for two other members. They did the same thing," he said.
All members of Congress are murderers? [Daily Caller]