Trump, They Don't Like You! They Really Don't Like You!
Elections
September 13, 2018 10:17 AM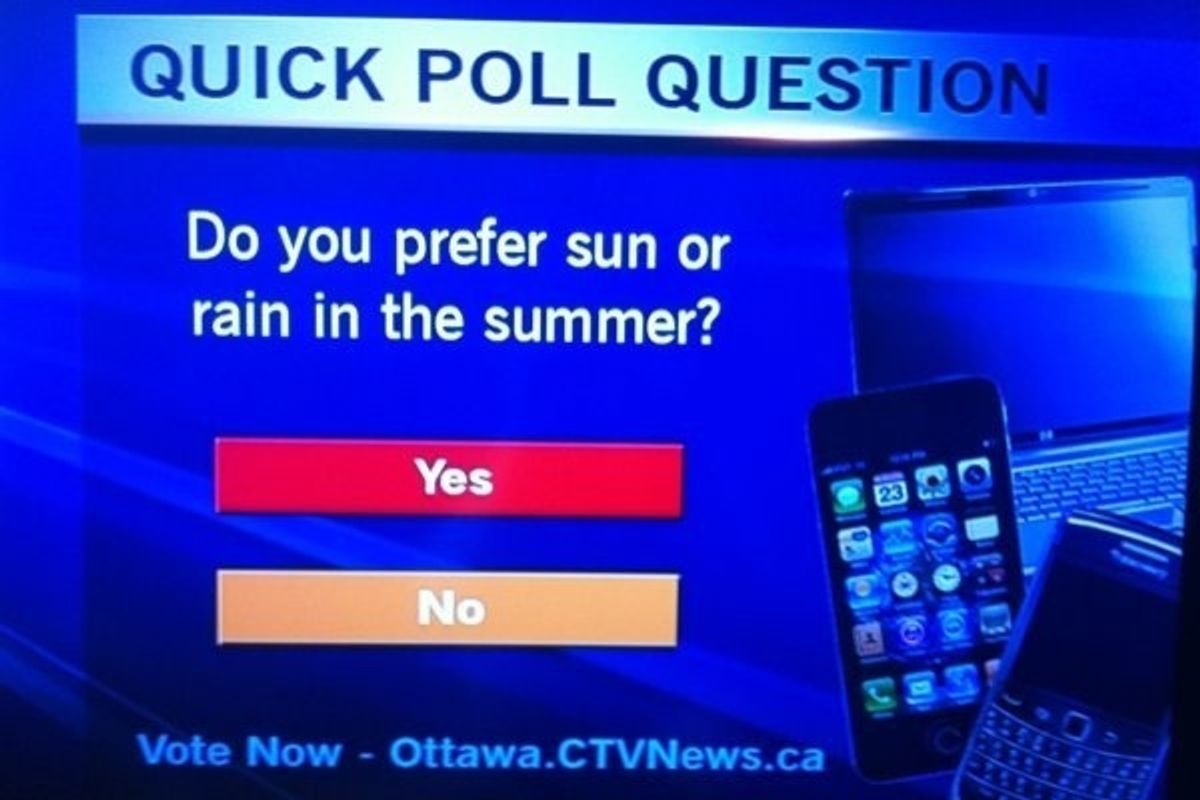 Oh, look mother, the new polls have arrived! And gosh golly, there are some unfortunate numbers for Donald Trump in a pair of polls this week from Quinnipiac University. Just about the only good news for Trump is that his base still loves him no matter what. As for the rest of the country, which would be the majority, no, not so much. Trump remains at a 54 percent disapproval rate -- the same as in August -- but the percentage of those who approve of the job he's doing has declined, from 41 percent last month to just 38 percent in the new poll, which also has a bunch of other unfortunate news for the "president."
---
F'rinstance, how about these numbers on specific qualities of the Great Man? He managed to get the lowest rating of his presidency for "honesty," with respondents saying 60-32 percent that he is dishonest. Oh, yes, there's a bit more, too, when it comes to other character traits:
57 - 38 percent that he does not have good leadership skills;

55 - 41 percent that he does not care about average Americans;

65 - 30 percent that he is not level-headed;

57 - 39 percent that he is a strong person;

51 - 42 percent that he is intelligent;

60 - 33 percent that he does not share voters' values;

55 - 41 percent that he is not fit to serve as president;

48 - 42 percent that he is mentally stable.
Get ready for a tweet in which Trump says he's delighted most Americans say he's "strong," and brags about how he totally aced the mental stability test. He will include a picture of a camel with a circle around it to back the point up. Plus three exclamation points.
As for Trump's Supreme Court nominee, Brett Kavanaugh, opinion is pretty divided; asked whether he should be confirmed, 42 percent said no, 41 percent said yes, and the rest thought "Kavanaugh" was a grain-based coffee substitute that tasted terrible.
Another question found that most Americans (55 percent) say Robert Mueller is conducting a fair investigation, while only 32 percent thought he isn't. On the other hand, poor schlubby elf Jeff Sessions gets a 43-17 percent unfavorable job approval rating, and the pollsters note that none of the listed demographic groups give Sessions a favorable rating. Sessions can take some comfort, though, in the fact that 50 percent of those polled said they'd disapprove of Trump firing him, awful though he is (29 percent would approve). Not surprisingly, 49 percent of Republicans would approve of Sessions getting shitcanned.
In addition to all those approval ratings, Quinnipiac also released another poll just yesterday with some fun findings on voter preferences heading into the midterms. In the old "generic ballot," Americans say they'd go for a Democrat over a Republican by 52 to 38 percent, which is awfully good news for any generic Democrats out there. Independents say they'd go Democratic, too, by a 50 to 35 percent margin.
Generic Democrat -- you should see her YouTube videos, they're very good -- is even the choice of 48 percent of men, which is nice to see for a change (42 percent of men think Republicans are mas macho). The gender gap is alive and well, with women going 55-35 Democratic. And for all the "#WalkAway" bullshit rightwing dopes on Twitter have been trying to convince anyone is an actual thing, black and Hispanic voters still seem to like Democrats -- 84-7 among blacks, and 64-22 among Hispanics. Please cue white wingnuts complaining about the Democrat Plantation.
And this seems important, too:
Congress should be more of a check on President Donald Trump, voters say 58-27 percent. Republicans say 62 -11 percent that Congress is doing enough to check the president, the only listed group to feel that way.
You know, if Congress were actually doing something to rein in Donald Trump, we suppose it's possible its approval rating might actually get up above 18 percent. It could happen, perhaps.
Also, too, just to back up Evan's story yesterday about Mitch McConnell having a sad because the Senate could really, really be in play: A quartet of Fox News state polls dropped yesterday with results that should have ol' Yertle crying in his shredded lettuce. For instance, in Arizona, Democrat Kyrsten Sinema is ahead three points over Republican Martha McSally (47-44 percent) -- although that slim lead is within the poll's margin of error. Over in Missouri, Claire McCaskill, who everyone assumed would be among the most endangered Senate Dems this year, is actually leading Republican Josh Hawley, 44 to 41 percent. Again, within the margin of error, but better than the other way around.
In Indiana, that's the situation for incumbent Democrat Joe Donnelly of Indiana, who's down, but within the margin of error, against Republican challenger Mike Braun, at 45-43 percent (there's also a Libertarian with a whopping 3 percent in that race). Considering Donnelly is the subject of any number of advance political obituaries, that's actually not as bad as you might think. And in North Dakota, Republican Kevin Kramer was ahead of incumbent Dem Heidi Heitkamp, 48-44 percent -- and yep, that's still within the margin of error. Fox News even notes a data point that could turn out to be crucial for Heitkamp as the campaign progresses:
Heitkamp comes out on top by 49 points among health care voters. Health care is the top issue for North Dakota voters (30 percent), followed by the economy (18 percent).
We're sure Heitkamp's campaign appreciates the advice on what issue she should make noise about, huh? And getting women out to vote -- there's a real gender gap, no surprise there.
All of this looks like cause for optimism this fall, but not for complacency. Get your asses out there, join a campaign, and get out there knocking on doors and making phone calls. Gotta campaign like every race will be down to the wire, because you never know what fuckery will be thrown at this election by the party of gerrymandering and voter suppression.
[Quinnipiac Poll / Quinnipiac Poll / Fox News / Fox News / Fox News / Fox News]
Yr Wonkette is supported 100 percent by reader donations. Sending us money is the best approval rating you can give us!