Poppy Trump's Got The Shakes, And Dan Scavino's Got The Fix
Trump
May 16, 2019 11:11 AM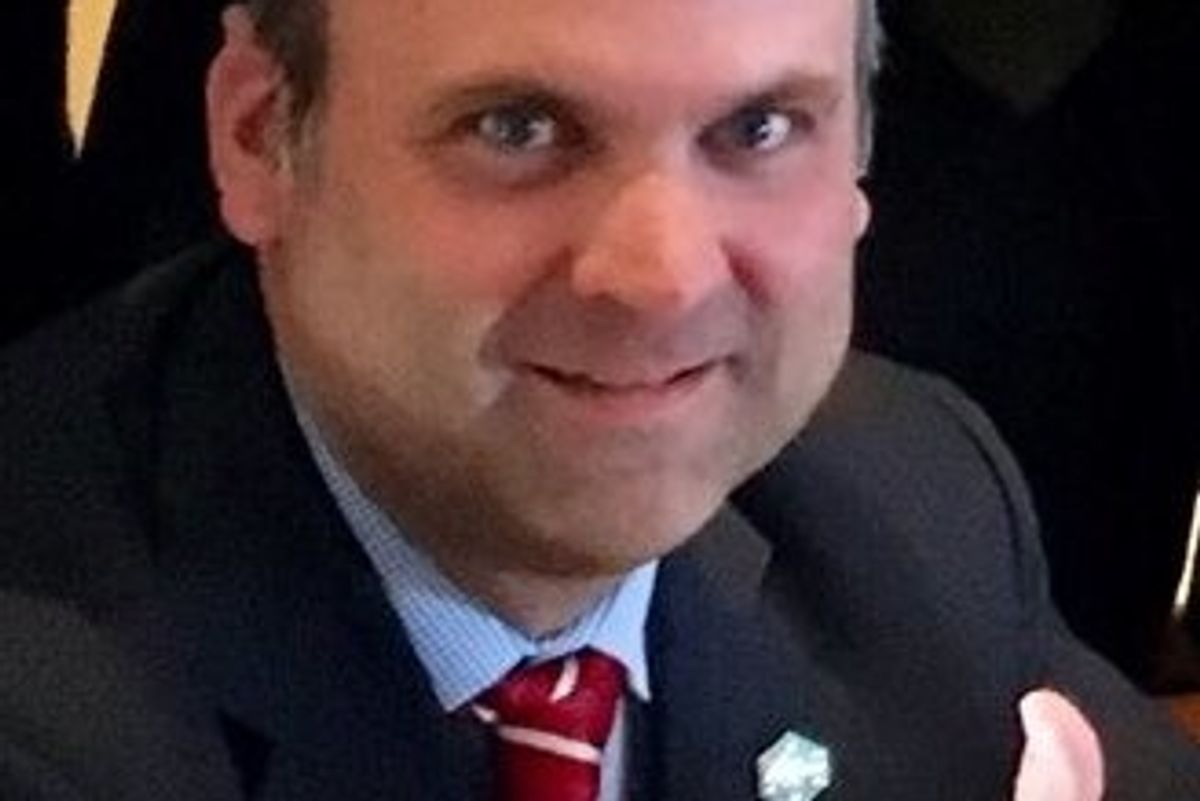 Dan Scavino brings the LULZ. Trump's teenage golf caddy has burst his argyle chrysalis and become a glorious, wing-tipped butterfly. Or, if not glorious, then at least useful. If you need it, Scabbers can get it. And what Trump needs is attention, lots and lots of attention.
Politico has a batshit story this morning on Scavino's successful campaign to turn the president's world into a giant video game with himself as the primary dispenser of Twitter happiness tokens. Like that time when Trump abruptly announced that the US was pulling out of Syria, and then Mattis and the rest of the mean uncles came in with long faces talking about national security and US interests -- boooooring. Luckily The Scab was on hand to reassure Dear Leader that his policies are universally adored.
---
"Get Dan Scavino in here," Trump called out in the middle of the meeting earlier this year. In walked a man in his early forties with close-cropped brown hair.

"Tell them how popular my policy is," Trump instructed Scavino, who, according to two people with knowledge of the exchange, proceeded to walk lawmakers through the positive reaction he had picked up on social media about Trump's Syria decision.
Who cares about Syrian civilians and our Kurdish allies. Jacob Wohl's dad loves it, and that's what really matters! Or maybe this isn't actually a game, and Scavino is a guy peddling dopamine hits to an attention junkie with his finger on the nuclear button. Could be that one, too.
Scavino, who has mastered Trump's signature idiolect -- the Capitalization shows you're really SMART!!! -- authored the famous
"Sanctions are Coming" tweet, despite objections by Game of Thrones producers at the theft of their copyright.
"Corporations pay people millions of dollars to break through on social media like that," noted his colleague Sarah Huckabee Sanders, without apparent irony.
If there were ever grownups in the room to remind the president that the country is not Twitter and governing involves more than livetweeting Fox, they've long since been fired. Now it's just Poppy alone with his works, while Dan makes the high better by "regaling him with data points about how beloved he is."
At the start of Trump's presidency, White House officials took much greater pains to contain his rapid-fire tweeting. Scavino would present Trump with several draft tweets to choose from every morning that would allow Trump "a release valve," according to a person close to the president. The president circled the tweets he liked, and Scavino would send out the ones that he picked.

That setup didn't last long, this person said. Trump "wasn't feeling the actual euphoria of typing the tweet himself and … then within 15 seconds seeing it blasted on one of the cable shows."
Once in a while there's something so nasty and vile that even Trump won't say it. Or, rather, he will say it, but he'll use Scavino's mouth.
#DumbAsARockMika and lover #JealousJoe are lost, confused & saddened since @POTUS @realDonaldTrump stopped returning their calls! Unhinged.

— Dan Scavino🇺🇸🦅 (@Dan Scavino🇺🇸🦅) 1498738744.0
Stay classy, Scabbers!
Oh, hang on. Poppy needs one more hit for the road before Morning Bathrobe Time is over.
Trump often asks Scavino to tell visitors how many followers he has on social media — insisting that his aide tally followers across Twitter, Facebook, Instagram and other platforms, instead of just Twitter, where former President Barack Obama dwarfs Trump's follower count of 60 million by more than 45 million.

"How many people do I have?" Trump asked Scavino during the Syria meeting earlier this year with lawmakers, referring to his follower count.
Don't worry your pathetic, needy little head Mr. President. Scabbers has just what the baby needs.
[Politico]
Follow your FDF on Twitter!

Please click here to fund your Wonkette. It'll give you a rush like an aging narcissist watching his follower list go up!
Liz Dye
Liz Dye lives in Baltimore with her wonderful husband and a houseful of teenagers. When she isn't being mad about a thing on the internet, she's hiding in plain sight in the carpool line. She's the one wearing yoga pants glaring at her phone.