Portraits of Little Kids With Their Own Real Guns
News
June 10, 2014 03:09 PM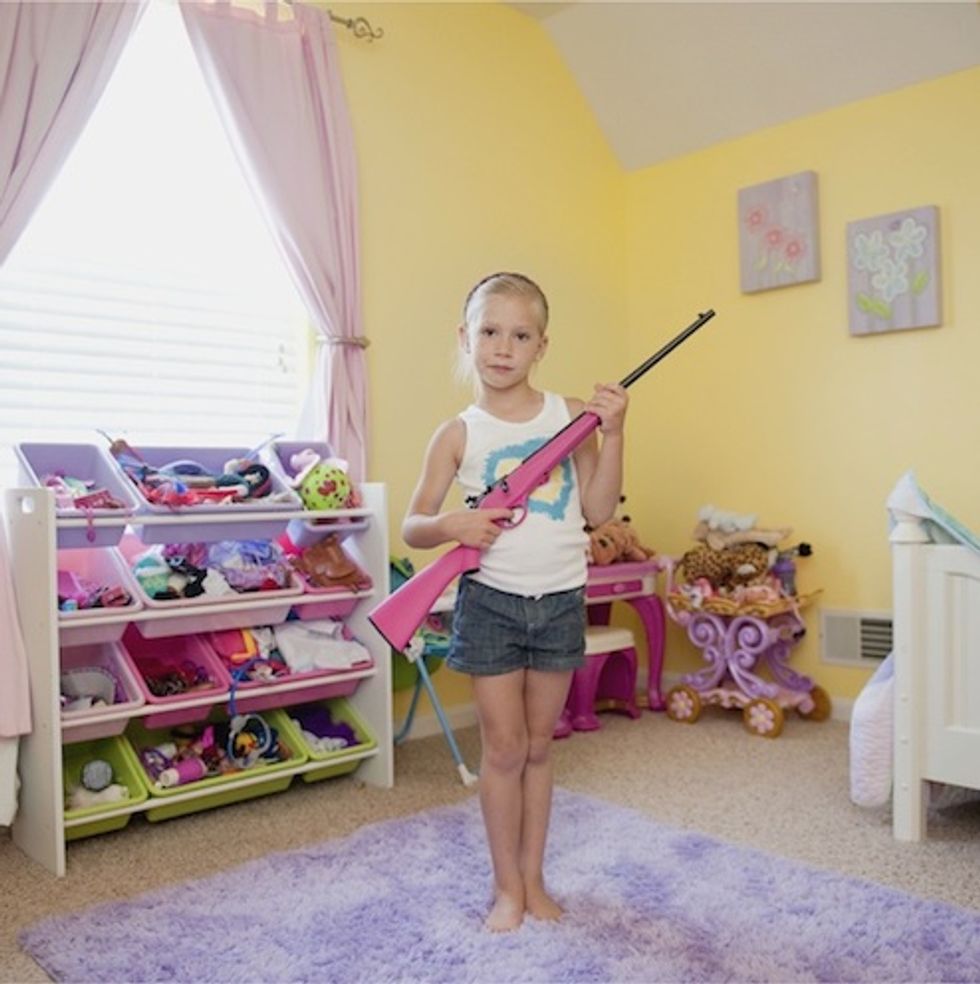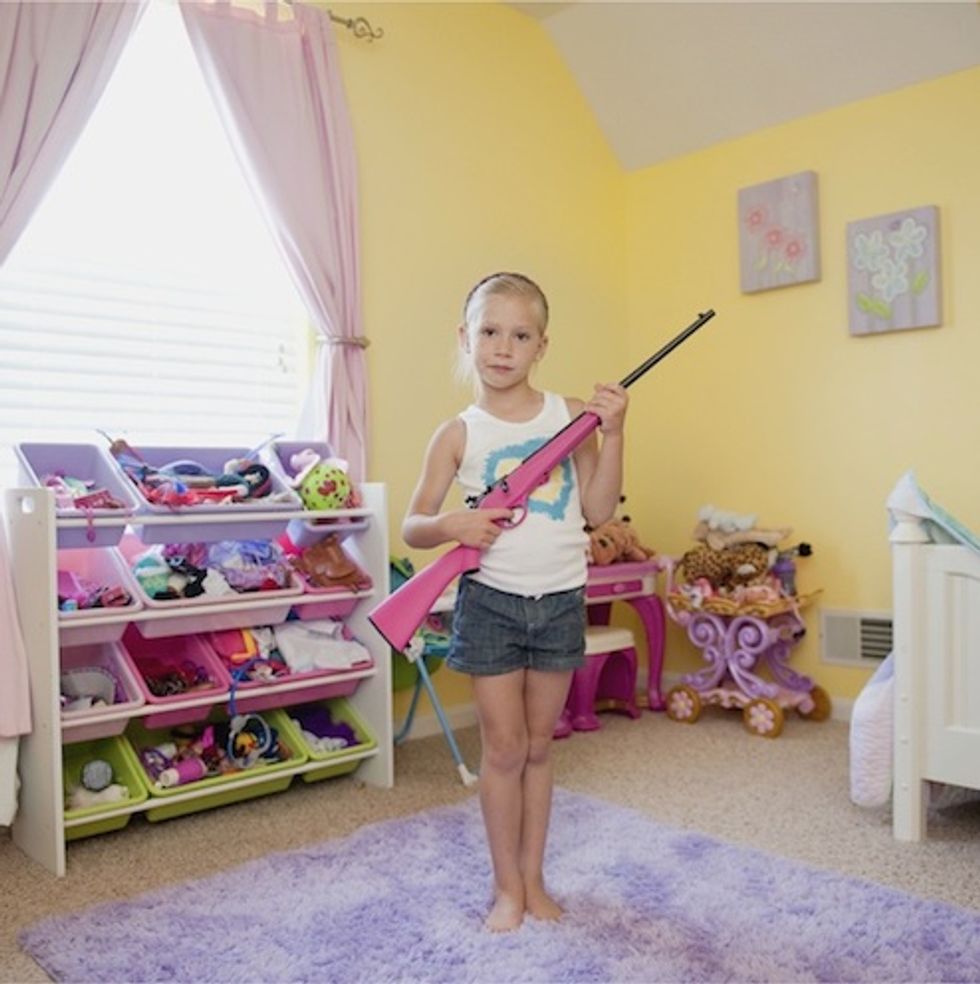 We don't know what to say about the tragic shooting in Troutdale, Oregon, or the tragic shooting in Vegas, or the tragic shooting in this town or that town or this state or that state. Perhaps there's no point in words at a time like this, a time when we're so gun-weary as a nation that these sorts of incidents are beginning to seem commonplace to some of us. The brilliant site
FotoMofo
was kind enough to let us know about
this stunning series of portraits
by Belgian photographer
An-Sofie Kesteleyn
, who is based in the Netherlands but traveled to the United States to photograph children with real guns marketed to them. She was moved to do so after learning of the death of a two-year-old child,
shot by her five-year-old brother
, in Kentucky.
READ MORE AT HAPPY NICE TIMES PEOPLE...