Racist Official Is Oh Holy Sweet Jesus That's So F***ing Racist
News
July 08, 2014 02:53 PM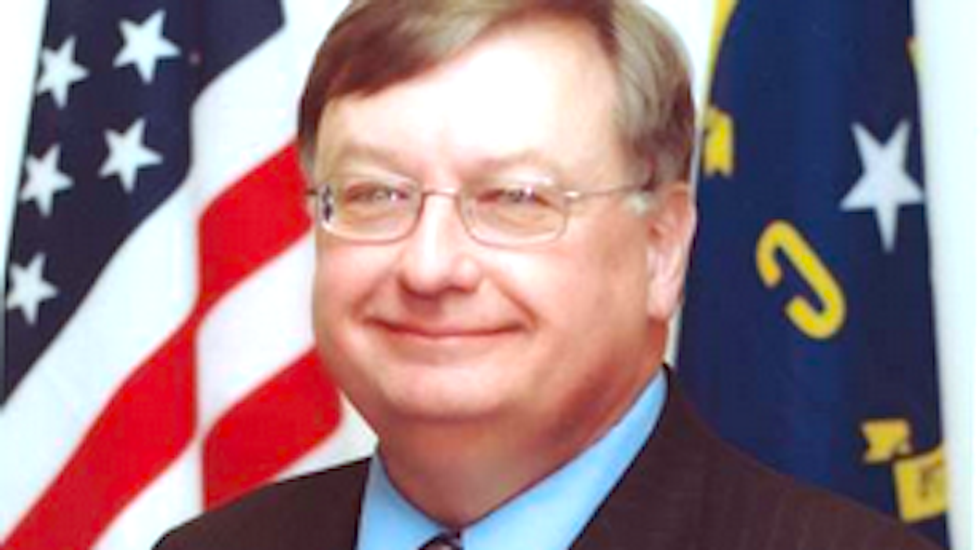 Are you a person of a duskier hue? Maybe one of our fellow Americans with a really "great tan"? Maybe, because of this variation in skin color from the sallow peachish color of many of us, your forebears actually had to"harvest" cotton, all forced-like. But did you know, friends of color, that according to this fine gentleman who is the chair of a housing authority in North Carolina, that you are lazy and the goodly folk who fought to keep you enslaved were "godly gentlemen"? Well, at least they never tried to enslave you with universal health care.
---
#Outreach.
Referring to a photograph of a Moral Monday protest, [Malcolm "Mac"] Butner said on Facebook: "Gee, they are all black. I guess the white folk could not get off because they were too busy working (and) being productive, good citizens."
Oh, hey, that's super fucking racist. OH HEY AGAIN, we almost forgot the rest of the quote!
"The primary difference between the leaders of the Confederate States of America and the Union is that Confederate leaders were godly gentlemen and the Union folks were not," Butner posted June 5.
What else is on Mac Butner's MyFace? LOTS OF CAPITAL LETTERS!!!!1! about how the GOP should stop having #outreach to the blacks (who just want Obamphones) and the queers and the lesbos and the babykillers, like so!
I AM VERY CONCERNED ABOUT THE DIRECTION OF THE NATIONAL GOP. I HAVE BEEN INVOLVED WITH THE GOP AT EVERY CAMPAIGN LEVEL SINCE I WAS 9 YEARS OLD AND THE ONLY WINNING FORMULA IS TO BE THE PARTY OF CONSERVATIVE PRINCIPLES. THIS OUTREACH CRAP HAS BEEN TRIED MANY TIMES BEFORE AND HAS ALWAYS FAILED BECAUSE THE GROUPS YOU OUTREACH TO CARE ONLY ABOUT HOW MUCH YOU ARE GOING TO PROMISE AND GIVE THEM AND WE WILL NEVER BE ABLE TO GIVE MORE THAN THE LIBERALS AND DEMS BECAUSE THEY DON'T HAVE A PRINCIPLED BONE IN THEIR BODY AND THEY DON'T CARE EVEN IF OUR CONSTITUTIONAL REPUBLIC IS DESTROYED. TO HELL WITH THE LESBOS, QUEERS LIBERALS AND BABY KILLERS.
Most of his posts, of course, have been taken down, because First Amendment Bad-Ass Ain't A Pansy For No One. But this one remains, because it makes Mac Butner's thingie stand up and salute.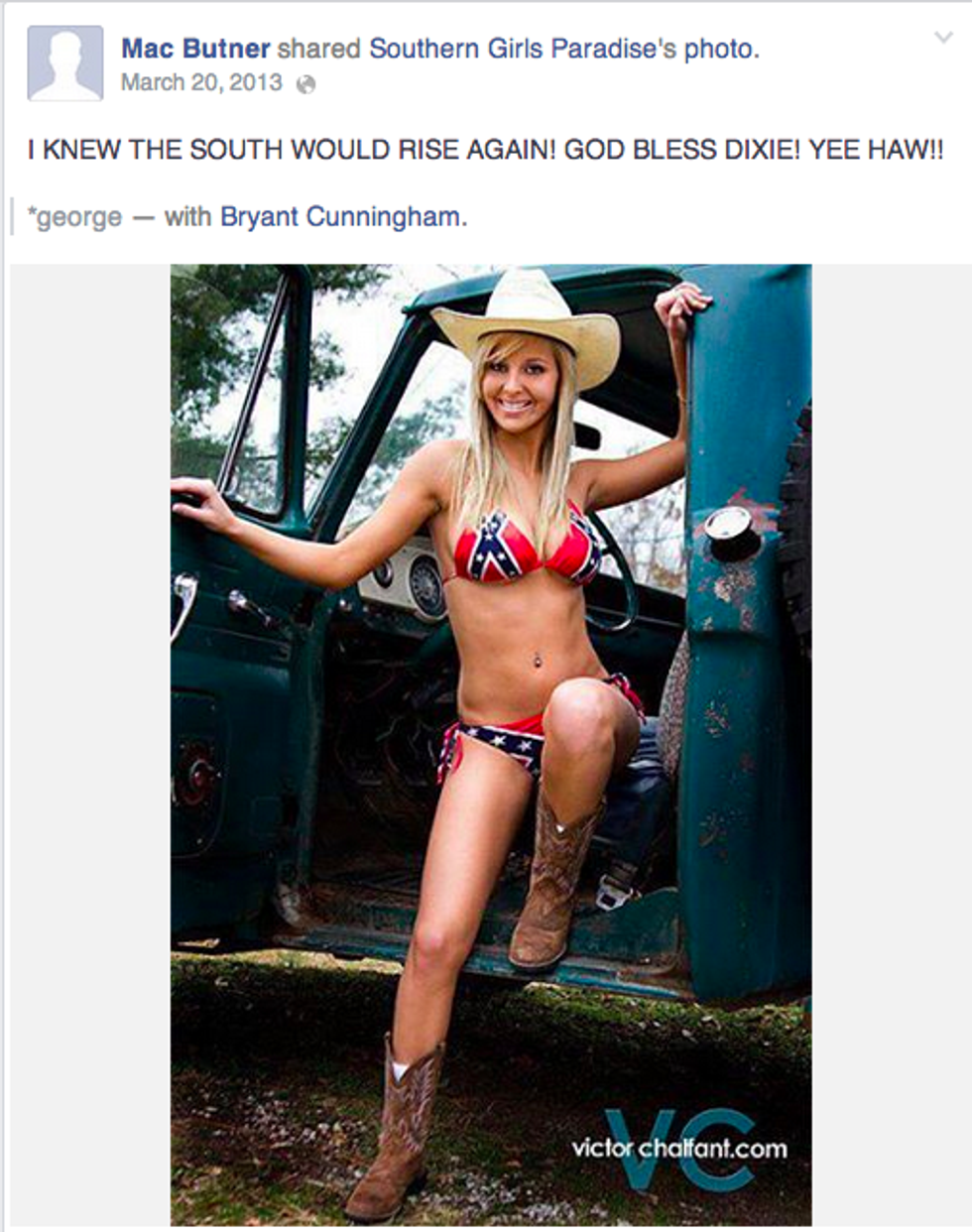 Of course, his thingie is saluting a flag that stands for treason to these heah United States, but what is a little Sex Treason between friends?
[RawStory]
Rebecca Schoenkopf
Rebecca Schoenkopf is the owner, publisher, and editrix of Wonkette. She is a nice lady, SHUT UP YUH HUH. She is very tired with this fucking nonsense all of the time, and it would be terrific if you sent money to keep this bitch afloat. She is on maternity leave until 2033.