Veep Hopeful Rob Portman Just Like Mel Gibson But Not So Psycho, Maybe
News
August 01, 2012 10:30 AM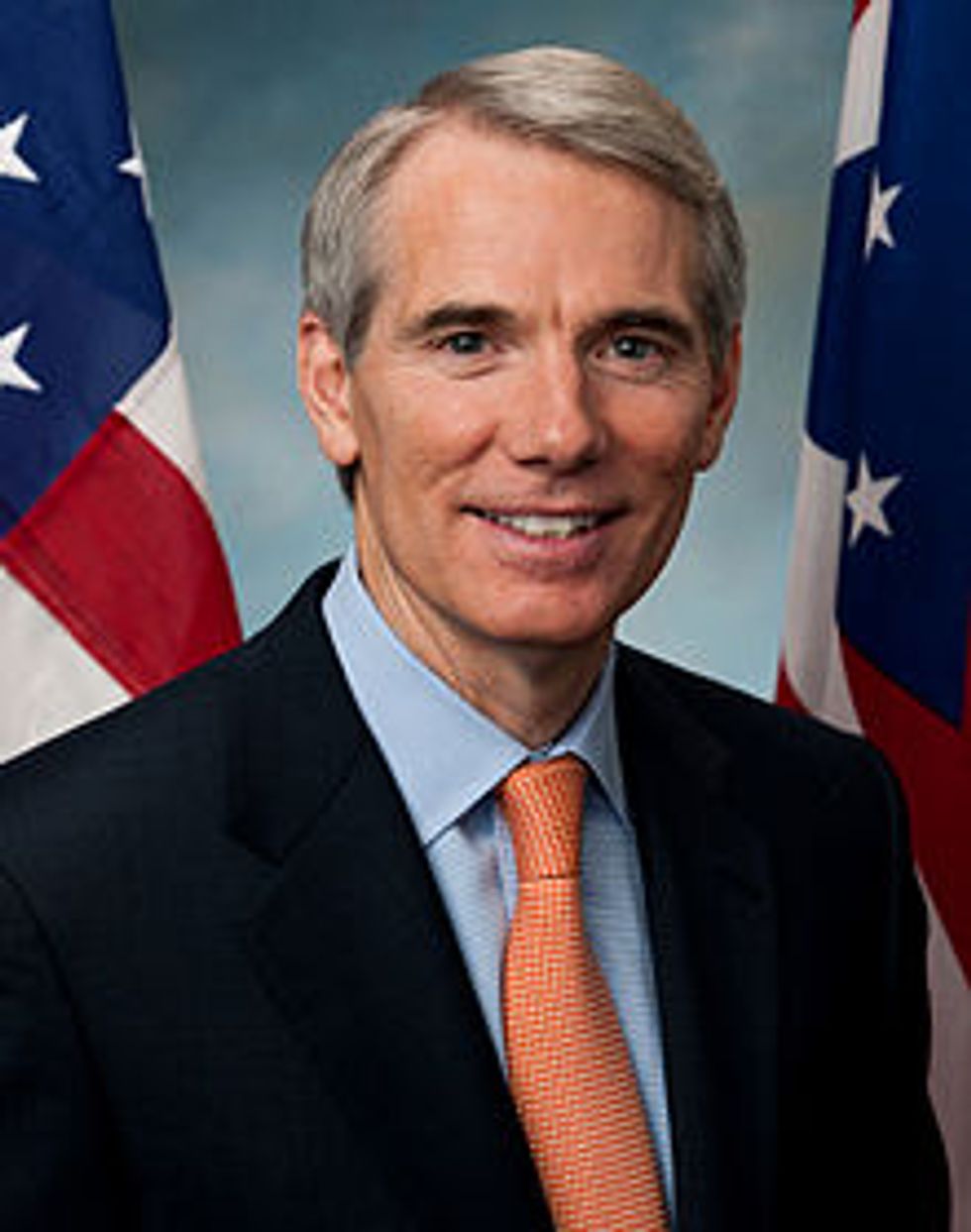 Mitt Romney is rumored to be close to selecting a running mate, and there's a testosterone-laden badass on the short hairs list.
---
Ohio Senator Rob Portman told the Associated Press that after flipping his kayak in Chile earlier this year he went adrenalin-mad like Mel Gibson in "Lethal Weapon 2" and popped his dislocated shoulder back into place by smashing it against a rock. Portman has the balls of a lion!
It's been predicted that the dullard Romney would pick a cipher with zero personality so as not to overshadow himself. Selecting Portman, who is Iron Man in real life, would come as a shock to many.
The advantage of Portman as VP is that, should Romney die in office, Portman could overpower terrorists on a plane like Harrison Ford did in "Air Force One."
The only sticking point for Romney may be that Portman is totally gay for Mel Gibson.
Portman said he thought of the 1989 movie "Lethal Weapon 2," when the Gibson character escapes a straitjacket by intentionally dislocating his shoulder, then gets it back in place by crashing against a file cabinet.

"Honestly, that was what flashed through my mind' Mel Gibson. So I took my shoulder, slammed it against the rock, and the shoulder popped in. I couldn't feel my arm, but I could use my arm. I was able to swim to shore."
Romney is expected to name his running mate as soon as his dressage horse, Rafalca, finishes performing at the Olympics, unless he really, really needs to change a news cycle before then.