Rolling Like A Baller, Eatin' Potato-Tomato Soup
Recipe Hub
November 11, 2014 11:30 AM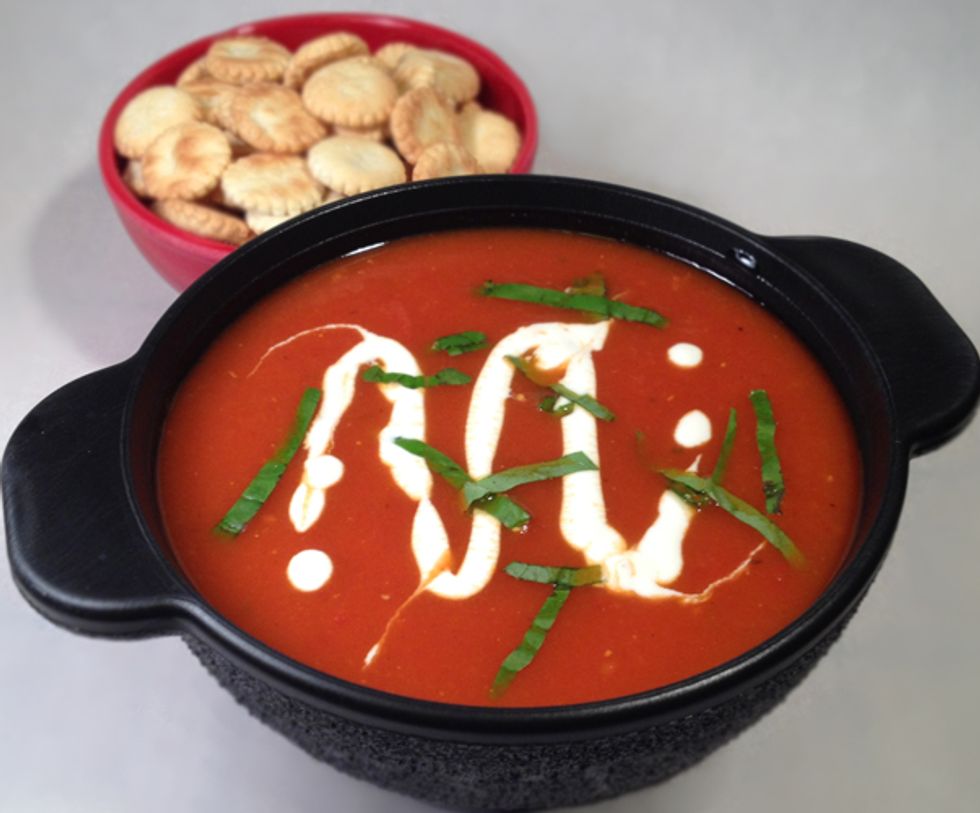 Tomay-toe, po-tah-toe -- resolve the debate and have both! Richly satisfying and warmly filling, Potato-Tomato Soup will comfort you through the chill of November.
---
Months ago, I canned fresh tomatoes, and it's time to put them to good use. What is that you said? You did not can tomatoes? OH OKAY. There are alternatives! Canned tomatoes from the store will work out great, or even 2 ½ lbs. of fresh tomatoes, peeled and sliced. You will need a food processor, blender or food mill. Pick the machine that tears up tomatoes seeds the best and go with it.
Potato-Tomato Soup takes about 15 minutes to prep, and about an hour and a half to cook. Serve this with Fitzy's gorgeous Fig Salad to make a meal of it, why don't you?
Ingredients
1 tbs. olive oil
1 tsp. butter
1 large onion, sliced
4-6 cloves of garlic, pressed
2 large potatoes, peeled and sliced ¼" thick
6 c. chicken (or vegetable) stock, low sodium
Salt and pepper
6-7 thyme stems, fresh
small handful of parsley
small handful basil leaves
2 bay leaves
couple healthy splashes of sherry
dried savory, couple shakes
2 28 oz. cans of tomatoes, diced and drained
Garnish
¼ c. sour cream mixed with ¼ c. plain yogurt – OR
Parmesan cheese, grated
¼ c. basil or parsley, chopped
In a large soup pot, sauté the onion in butter and oil. When the onion is tender, add half of the minced garlic and cook for about a minute. Add the potatoes, stock, sherry, and seasonings. Bring this to a boil, reduce heat, and cover. Simmer for 30 minutes.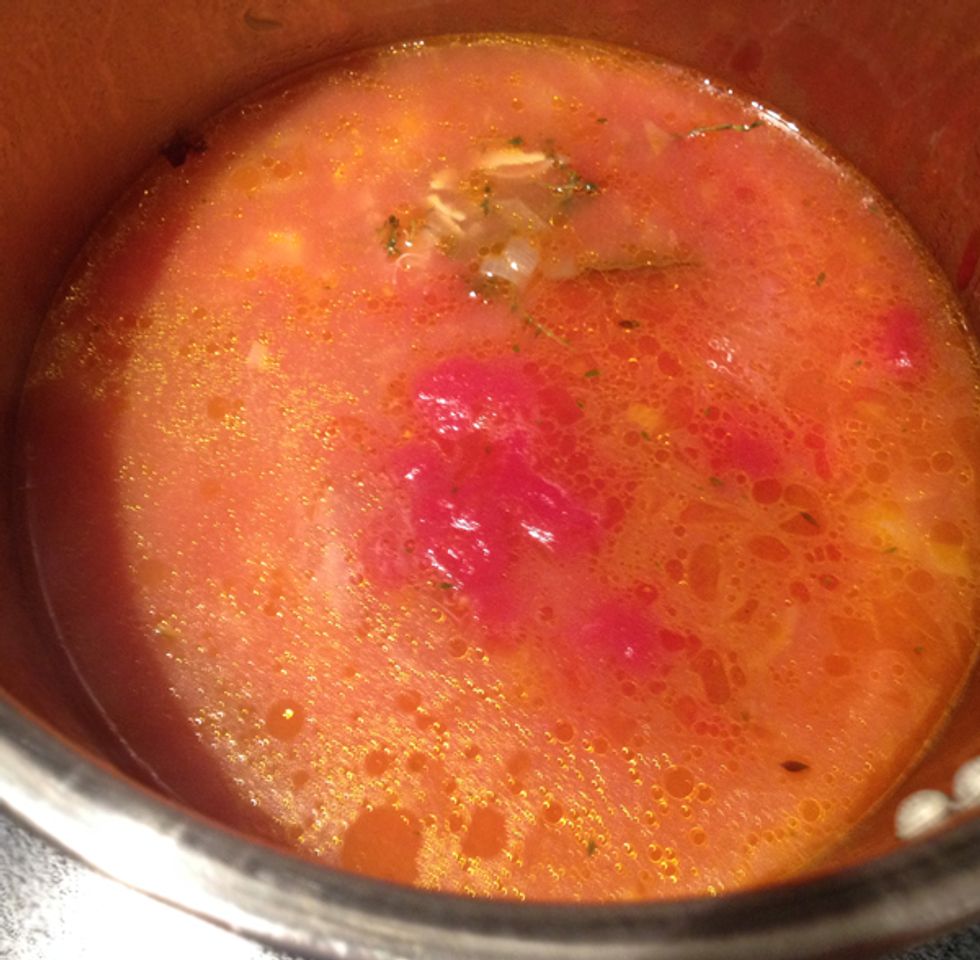 Next, add tomatoes and the remaining garlic. Adjust the seasonings as needed. Bring back to a boil, cover and reduce heat, and simmer for about 45 minutes.
Remove and discard thyme stems and bay leaves before processing. This is hot liquid -- use a machine that can tolerate heat, and give it five minutes to cool before winding 'er up. Tip a corner on the blender lid, and your ceiling will thank you for not creating an explosive vacuum. Yes, I know this from experience.
Garnish the bowls with the suggested toppings.
Please remember to hold your hair away from your face when licking the bowl clean. Enjoy!