Ron Paul Plots New Democracy-Lite Path To Convention Glory
News
May 14, 2012 06:39 PM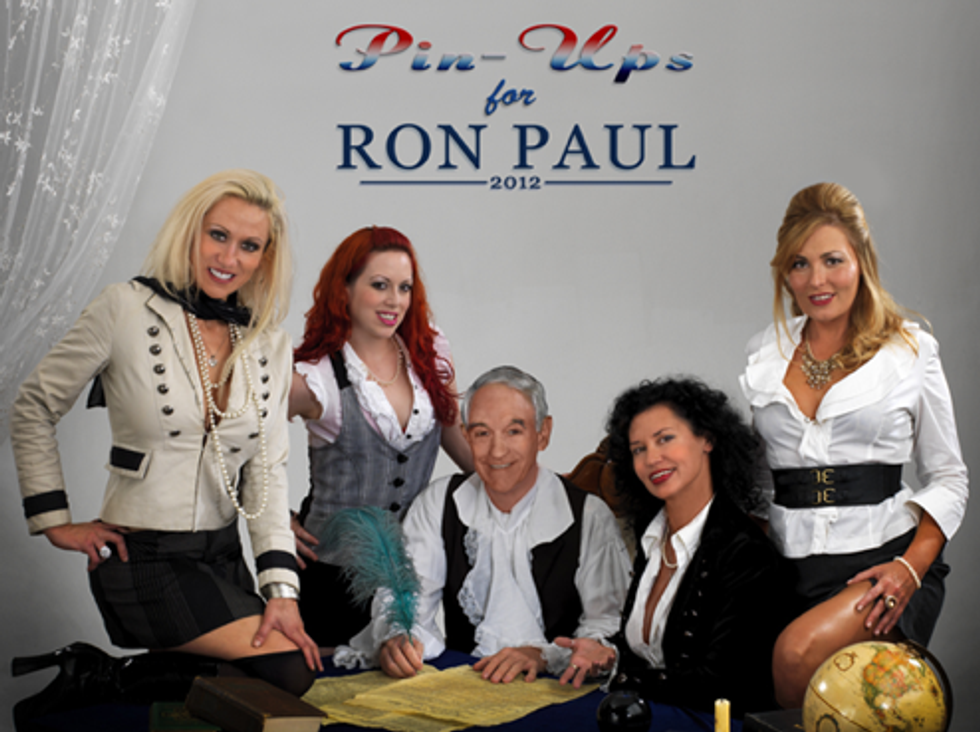 American democracy's most persistent old fart Ron Paul has announced that he no longer cares for democracy per se in the traditional sense of trying to "win votes" from "voters," because this is a hard thing to do, when your platform is mostly insane. "We will no longer spend resources campaigning in primaries in states that have not yet voted," sayeth Doctor Congressman Paul, who will instead focus henceforth on a cheaper alternative to never not running for president, that of trying to stir up shit at state nominating conventions by pilfering delegates that he will ransom for a speaking spot or some other sexy consolation prize at the RNC convention in Tampa. Video of said shit being stirred, after the jump!
---
There was bitter Romneyite-on-Paultard violence in Oklahoma at Saturday's state GOP convention when the Paultard plot to stage a parliamentary procedure-based coup of the delegate slate failed and they all went cold nuts:
And here is the report from NewsOK.com for those of you who do not adore the shrill sound of wingnut screams:
Paul supporters, who numbered about 600 and made up about 40 percent of the convention, used various parliamentary procedures to contest rules.

They complained the state party violated its own rules by failing to have a roll-call vote on the slate of national delegates and voted against adjourning the convention.

"Follow the rules!" they chanted.

Many of them met outside the Embassy Suites Hotel after the convention.

Earlier, a Paul supporter complained he had been hit in the back of the head by a Romney backer; Paul supporters got upset when convention officials tried to remove the Paul backer.
Good grief. [The Hill/NewsOK.com]