Sarah Palin Delivers Annual State of Hateful Charlatan Provocation Address
News
January 12, 2011 11:19 AM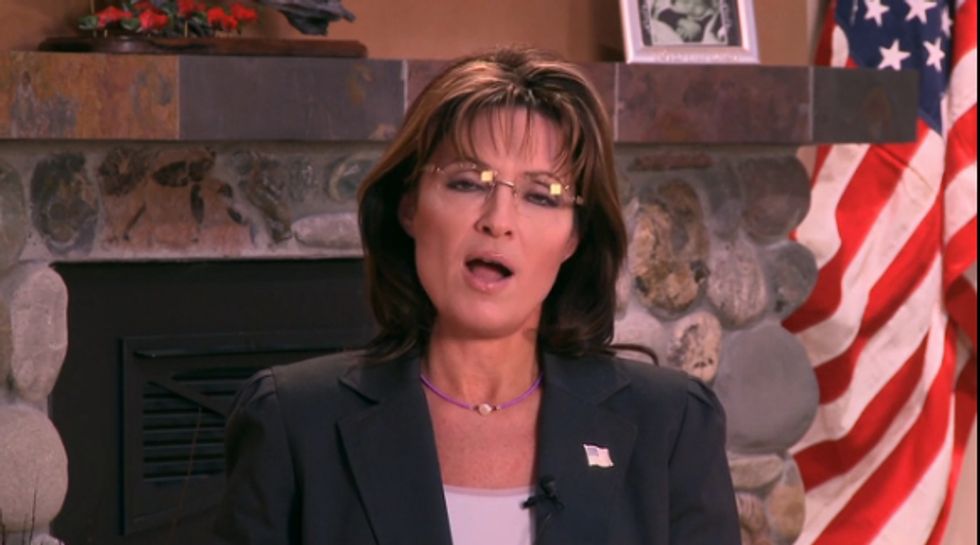 ---
And there she is, Sarah Palin, the president of having no real job outside of making certain Americans afraid of everything but themselves for money, walking down the aisle. She shakes hands with leaders of both sides, the one that wants to kill all Muslim Americans and the one that just wants to take away all their rights. Now she makes her way up and sits on the speakin' fireplace, flanked by Vice President of Victimhood Trig Palin and Speaker of the What Stephen Baldwin. Let's listen in as she delivers her address.
"NO APPLAUSE BREAKS. I GET ALL THE ATTENTION. GIVE ALL THE ATTENTION TO ME. IF YOU ARE NOT CAREFUL, I WILL LITERALLY PUT MY GUN SCOPE ON ANOTHER MEMBER OF CONGRESS. I WILL DO IT. SOCIALISM."
Look, people from both political parties used her map with the crosshairs on it. It was a good map! It had like all of the U.S. states on there, so you could print it out and take it with you traveling. If you used it to locate people to murder on your road trip, well, that's freedom, right?
"And we certainly must not be deterred by those who embrace evil and call it good." Not at all. We must give these people reality teevee shows, shower them with book money and ravenous attention, and then get shot by a person as crazy as ourselves to put us out of this misery.
Hey guys, if you hadn't heard, America is really great. And American flags like to hang out with Sarah Palin. Coincidence?
We must not let the random acts of a criminal turn us against ourselves, because that is Sarah Palin's job! How else is she supposed to FEED TRIG? You are basically murdering a Down syndrome baby.
"I rest my case, fireplace. Shut off the camera, Piper. No, the other button. Did you even have a tape in? Piper."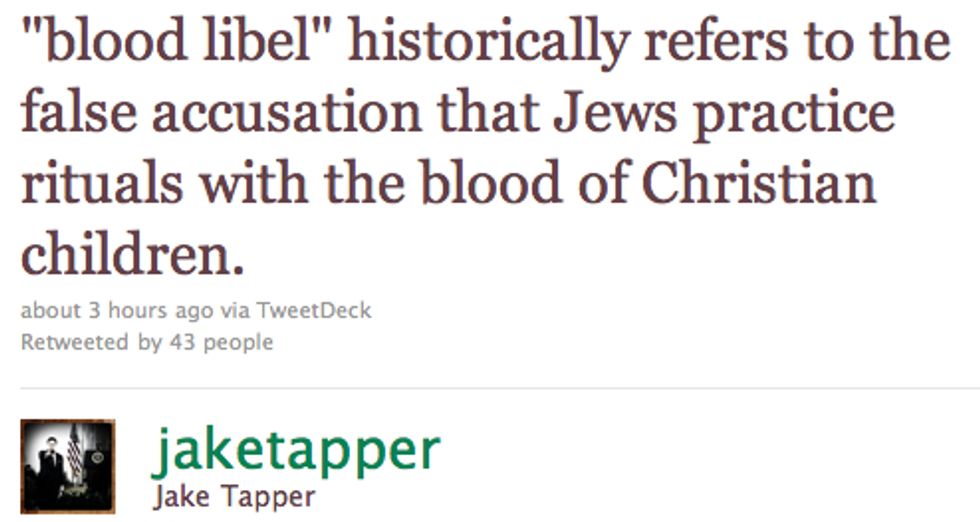 Yep, the media is going to have to parse this like it's some important text. And, surprise, it's stupid! [Vimeo/Twitter]