Sarah Palin Honors Vets With Photo Of Herself On A Motorcycle
News
May 30, 2011 12:47 PM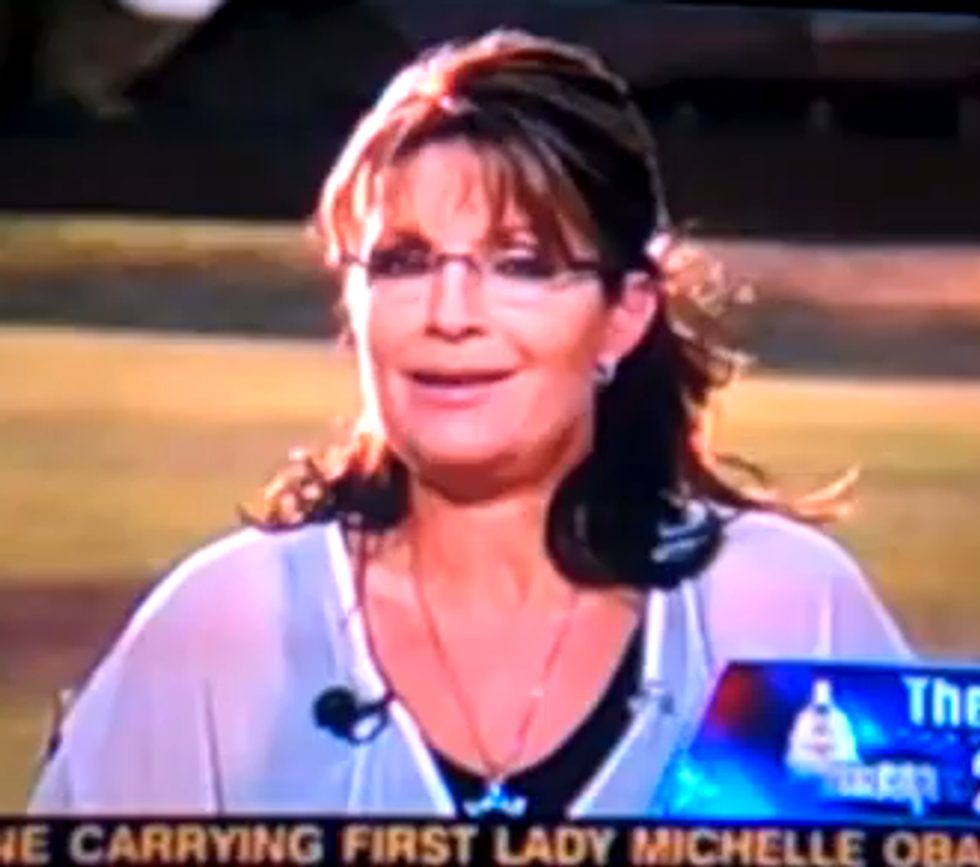 Happy Memorial Day! It is time to honor America's War Heroes, meaning Sarah Palin. America's favorite snowbilly grifter showed up Sunday at "Rolling Thunder," a non-partisan organization which raises awareness of veterans' issues through the display of motorcycles that run on Muslim-Arabian fuel. Palinattracted a crowd of rally-goers eager to honor Sarah's service in foreign wars, we guess. Sadly, she didn't get to make a speech thanking these people for honoring her terrible sacrifices, so instead she just scrawled the words "justice rolls" on her hand in ink. Is this biker-gang humor?
---
It was an apparent reference to Martin Luther King Jr.'s "I Have a Dream" speech, which is quoted on Palin's website: "We will not be satisfied until justice rolls down like waters and righteousness like a mighty stream."
Sarah Palin is getting pretty esoteric these days. Does she know MLK Jr. was black? And that he advocated for the federal government to order a bunch of ignorant, bigoted "states' rights" governors to back off? Was that the important part of this man's life and work? No, MLK Jr. Had a Dream was that someday his words could be cribbed in smeared ink on a Fox News' personality's hands like notes for an one day at a biker event she crashed.
Palin didn't take questions from reporters and, in keeping her social media strategy, offered her thoughts on her political website.

"There's no better way to see D.C. than on the back of a Harley!" Palin wrote. "My family may be used to snowmachines more so than motorcycles."
Sarah Palin has finally figured it out. You don't want to give out inane statements for free. You want to get people over to your website to click on that "Donate" button before you tell them how much you love the troops. [AP]