Sarah Palin Says Donald Trump Is Also Too A POW Hero, Of Our Hearts
Featured
July 21, 2015 09:30 AM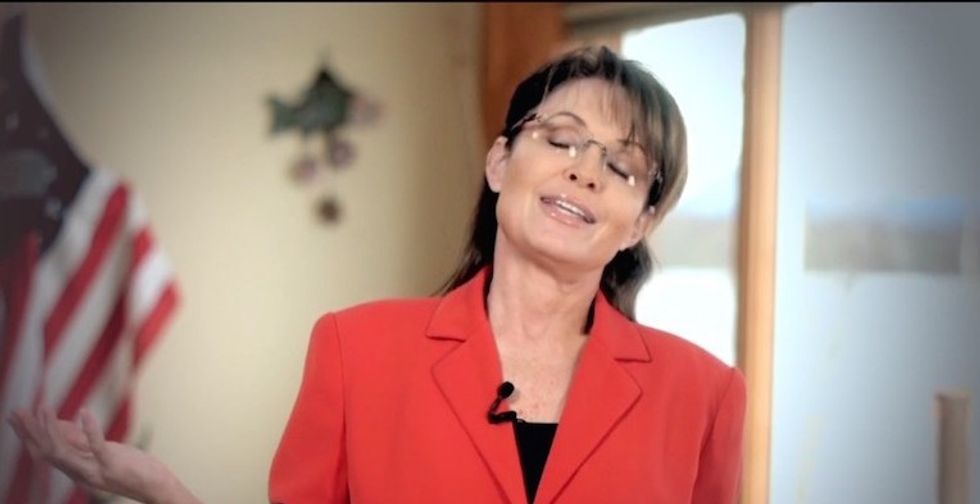 In the most epic battle of most awesome American in the world Donald Trump versus RINO loser John McCain (he started it!), you know who we really need to settle this? Sarah Palin, you betcha. Tell us, oh wise one, whose side we should take in the McCain-Trump tickle fight?
---
Sen. McCain dedicated his life to serving our country, and in my humble opinion the sacrifices made by all ethical service members are heroic -- putting it all on the line to defend freedom IS heroic -- and Donald Trump is a hero in another arena.
And what heroic arena of heroism would that be? That of reality TV, which is also an important arena for Americans to be exceptional in, even though they may not be captured except on one of those island shows, which are also important parts of Real America? Yes, that's what we figured.
"Trump is the candidate giving voice to untold millions of fed-up Americans witnessing a purposeful destruction of our economy and the equal opportunity for success that made America exceptional," Palin said. "We're watching career politicians throw away our kids' future through bankrupting public budgets and ripping open our porous borders which, obvious to all us non-politicians, puts us at great risk."
Ah, RIGHT. Trump is A American Hero, with his voice, in the arena of saying words. It's like fighting in the Nam, basically, but without the pesky risk of injury or capture or torture or death. But since Sarah knows that a house divided against itself cannot, like, do stuff, even if you can see Russia from it, she has some pro tips for how these two great figures in the Republican Party can smooch and make up:
Palin concluded by recommending both Trump and McCain "resolve the media driven wedge between them."

"We can keep the debate focused on significant issues at hand," she said. "I leave politics of personal destruction to those on the Left and lazy media lapdogs who's only take away from any debate is any salacious slip-up, as if they've never wanted to restate something they've publicly uttered."
See, ya gotta leave that trashy not-classy politics of personal destruction to the left, and the lamestream media, like how Sarah Palin always does: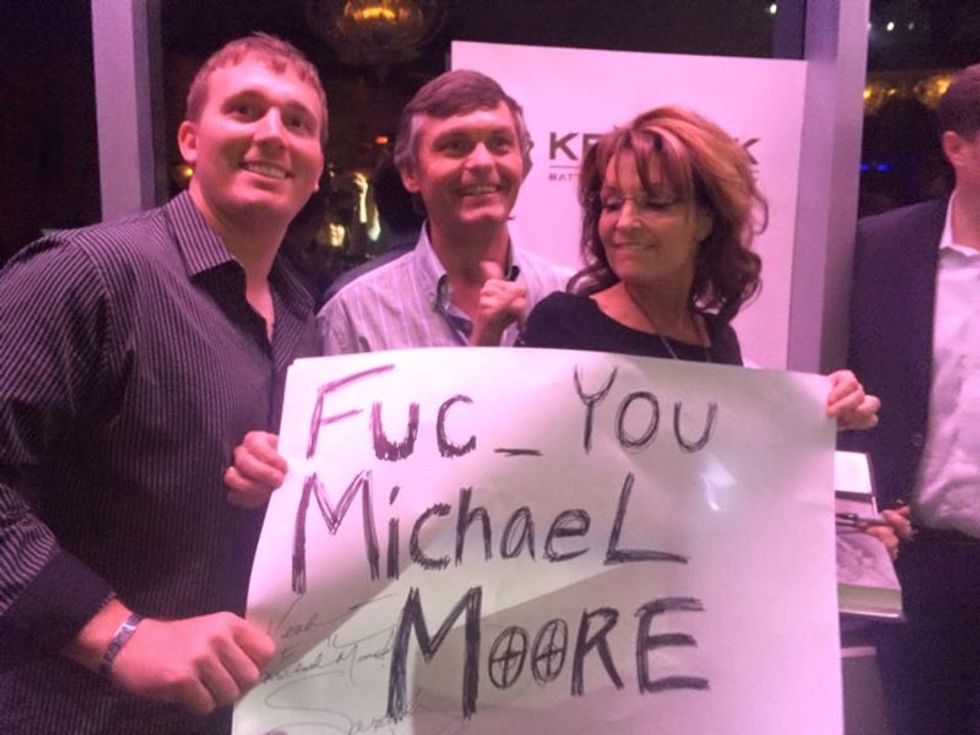 And finally, fellas, please work with Sarah Palin, who is workin' so hard at ringin' those bells to be unitin' America, together, united:
"I'll fight the exhausting, divisive strategy that's taken hold under the current crop of politicians who refuse to allow our United States to unite. Both Mr. Trump and Sen. McCain can contribute their gifts and talents to join that fight to work together, because the Left is headed the other direction and under that desired division we will fall," she said.
Thank you, Sarah Palin, we all needed that.
[CNN]