Sarah Palin's 'Rolling Menace' Bus Tour Makes Everyone Hate Her More
News
June 07, 2011 09:17 AM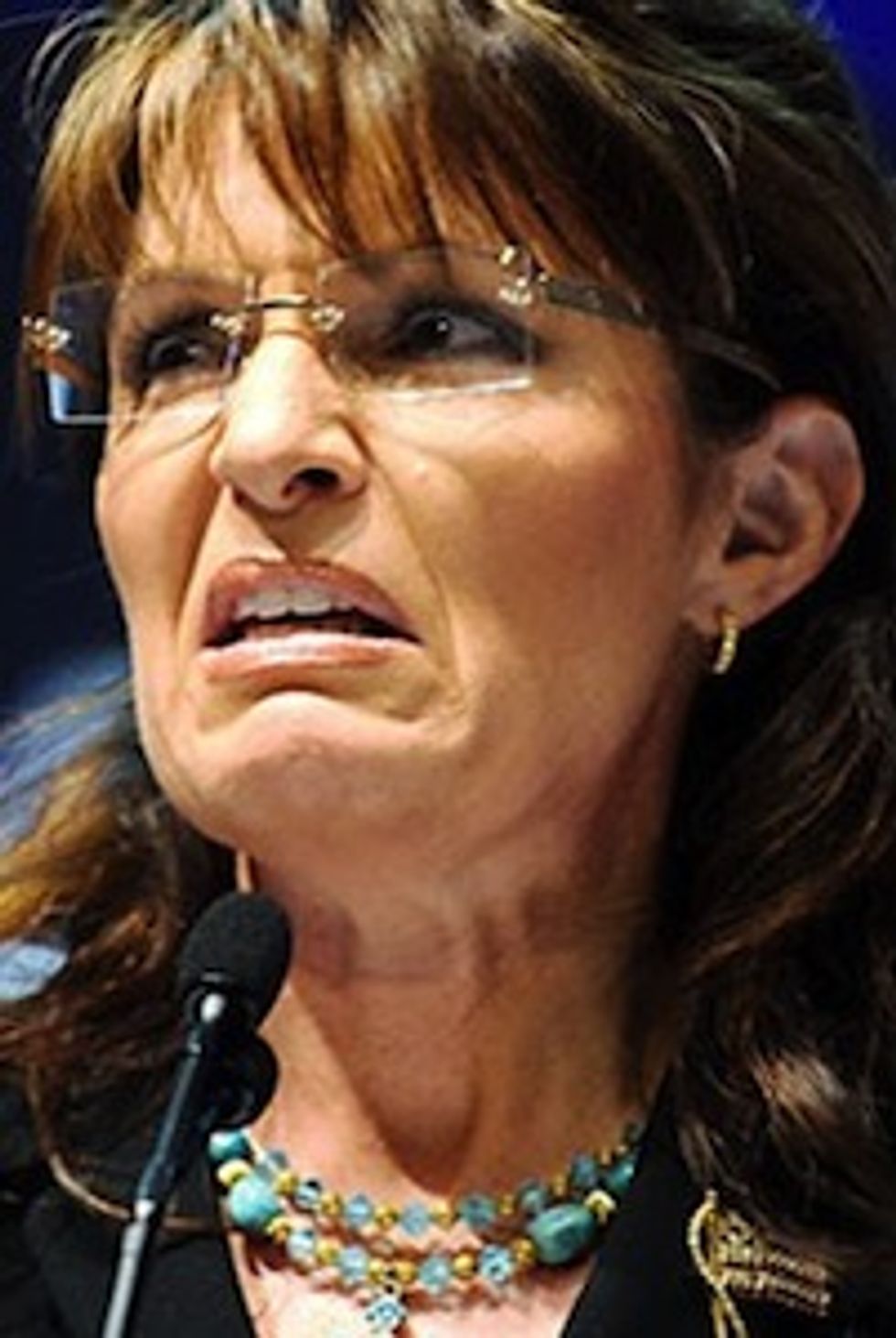 More news about snowbilly grifter Sarah Palin's rented bus stunt wreaking havoc with both the nation's road safetyand the GOP chances in 2012? Yes! Here is the first part, courtesy of the important webzine The Politico, which employs adults to drive dangerously behind Palin's caravan: "As they left the clambake she attended Thursday in New Hampshire, Palin's two-SUV caravan traveled at 52 miles per hour in a 35 mph zone as it peeled away from the hosts' neighborhood. Both cars blew through a stop sign about a mile later. They did 70 mph in a 55 mph zone on I-95." Clambake, eh? We thought that was some kind of sitting around a campfire at the beach sort of thing, like in LL Bean. No, because with Palin everything is a monster truck rally. And she is the monster.
---
Also, even Republicans hate the Wasilla Quitter now, the way she is making the Republicans so laughable at a time when the nation's unemployed people and destroyed middle class should be focusing their rage on black people and that Jewish fellow encouraged to show his penis to young women on the Twitter.
The Washington Post's Huffington Post reports:
A new Washington Post-ABC News poll released on Tuesday finds that nearly two-thirds of Americans "definitely would not" vote for Sarah Palin for president of the United States.

According to the survey, 42 percent of Republicans say they would not support a hypothetical Palin 2012 campaign. Overall, 64 percent indicate they would not back the former Alaska governor should she mount a campaign for the White House. 63 percent regard Palin as unqualified for the role.
And that's just sexist, we bet! [HuffPo]