Scott Walker Demotes Donor's DUI Son To Other Position He's Unqualified For
News
April 06, 2011 12:30 PM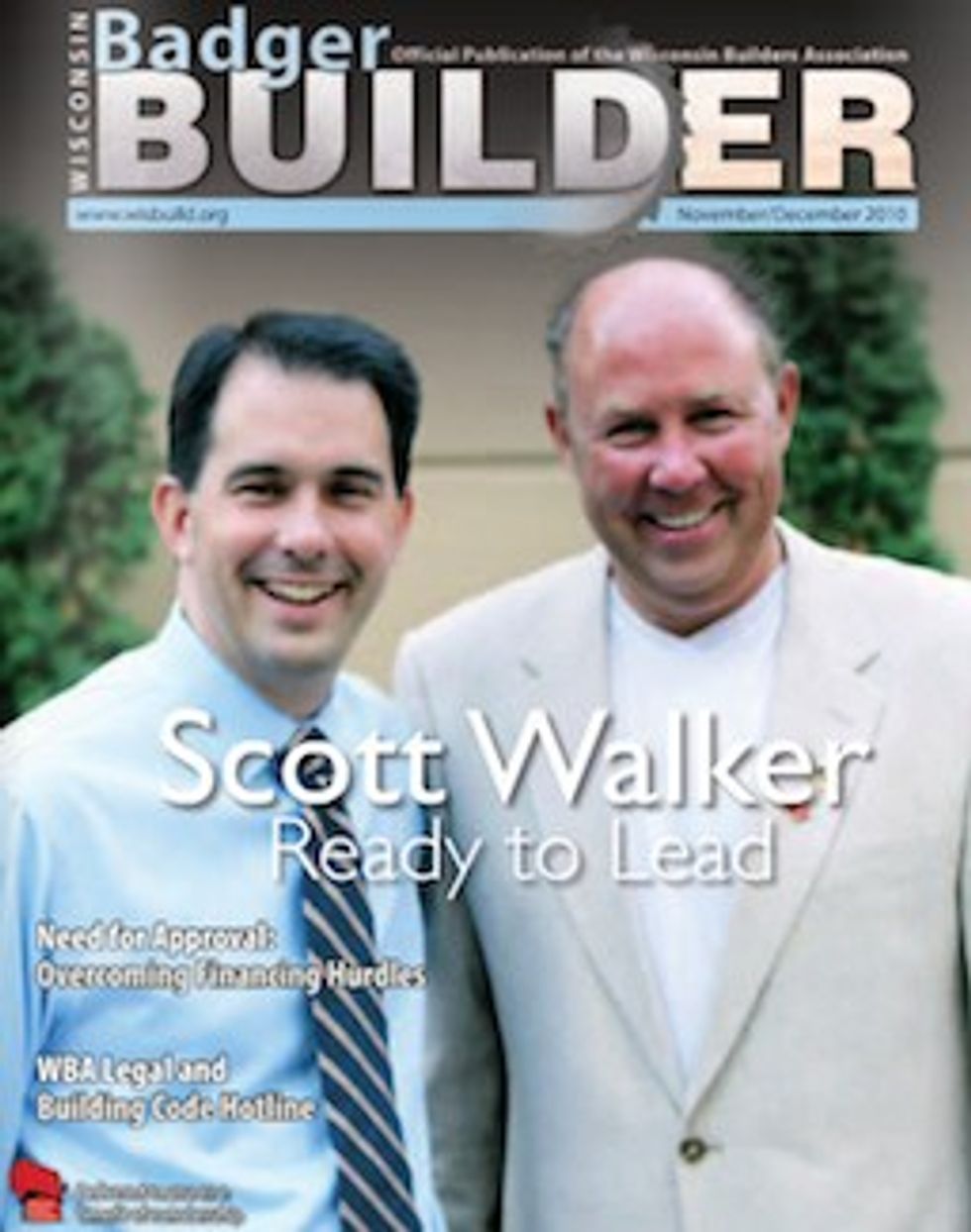 When it comes to government workers, Scott Walker knows how to hire them. If they agitate about "benefits" and "collective bargaining," they're lazy and want to inflict any pain they can on the taxpayers of Wisconsin, and Scott Walker will do anything in his power to try to fire them. But if they're college-dropout 27-year-olds convicted of two whole drunk driving offenses daddy's lawyer couldn't get them out of, they're prime talent Scott Walker willhire hastily and immediately give a raise. (Of course, it may help if said drunk, Brian Deschane, is the son of a wealthy lobbyist who directed hundreds of thousands of dollars into Walker's campaign.) But because Walker has other things on his plate, he gave in to pressure over this idiotic hire and demoted Deschane. (Not that the young loser deserves his new job or its $64,728 salary either, mind you.
---
Starting Wednesday, the younger Deschane will return to his job as a bureau director at the state Department of Regulation and Licensing, a post he took in mid-January at an annual salary of $64,728. His promotion led to a 26% increase in his pay. [...]

"When Governor Walker learned of the details of this agency staffing decision, he directed his administration to move in another direction," said spokesman Cullen Werwie.

Last week, Werwie described Deschane as a "natural fit" for the position at the Commerce Department.

No more.
Huh! Whatever could have changed? Sounds like junior must have been out drinking and plowing through union protestors again. Which is his job, right? Because what could Scott Walker possibly want to regulate?
The environment has to be really upset Deschane is no longer regulating it. We're sure it loved having a spoiled-brat friend who knows how to party. That's precisely what it needed. But it can take solace knowing he's still working for the people of Wisconsin in a job he's ridiculously unqualified for. And that he will be back in his cushy $81K job when dad floods some money into the Walker recall defense. [JSOnline]