SCOTUS Don't Even Wanna Hear You Christian Pharmacists Whining About Slut Pills
Science
June 29, 2016 04:10 PM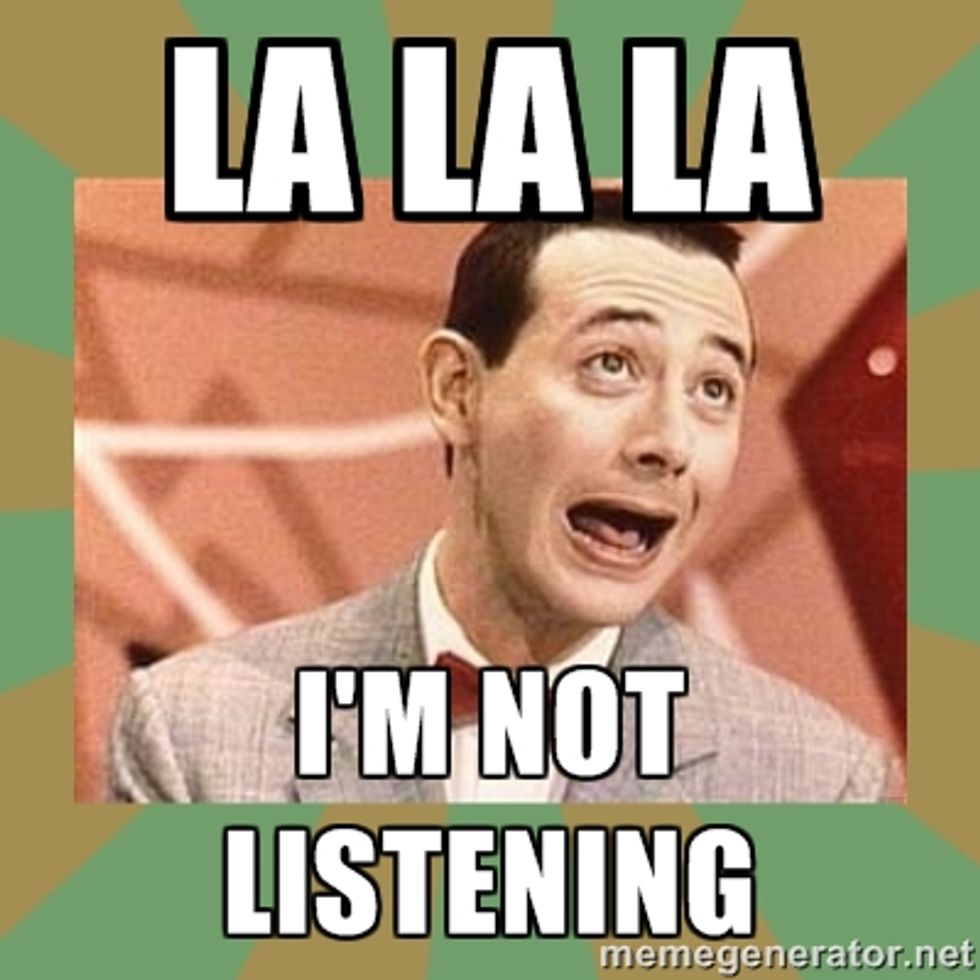 Oh man, this sure has not been a good week for people who really want to tell other people how to fuck, who to fuck and what to do with their bodies in general. At least not judicially! Texas can't get rid of abortion clinics for stupid reasons, Mississippi can't let clerks refuse to marry gay people, and, yesterday, SCOTUS just straight up decided that they do not even want to hear any whining from Christian Pharmacists about how they have to fill birth control prescriptions.
---
Well, most of them did anyway. Naturally, the dipshit wing of the court, consisting of Roberts, Alito and Thomas bitched about the Court's refusal to hear the appeal, with Alito stating "If this is a sign of how religious liberty claims will be treated in the years ahead, those who value religious freedom have cause for great concern."
Except not! Because literally no one else gets a religious exemption from DOING THEIR JOB. Particularly a significant part of their job. Like how if you are a pharmacist, your job is to fill prescriptions. That is literally your whole entire job. If your religion prevents you from doing your job, then maybe you need to look into another line of work. I mean, if you're an Amish person, you can't go get a job as a truck driver and then be like "SORRY ENGLISH DUDES, I can't actually drive a truck because it's against my religion. So how about you just give me money and I don't do anything?" And if you do get a job that in some way conflicts with your beliefs, then you basically have to decide whether or not it is worth it to you to have that job. For instance, not a job, but whenever I used to volunteer at a Catholic Worker House of Hospitality, I didn't keep walking up to people and saying "You know who doesn't exist? God!" Because I was there to help homeless people, not to express my feelings on religion.
The case was filed by the Alliance Defending Freedom, a conservative Christian non-profit legal defense group, in response to a Washington state rule which requires pharmacists to fill prescriptions for birth control even if their religion is opposed to it. The original suit, filed in 2007, was meant to prevent Christian pharmacists from having to fill prescriptions for Plan B, but, as state attorneys pointed out, that is no longer an issue because Plan B is available over the counter. No pharmacist needed, Christian or otherwise!
The ADF stated in their appeal that "[f]or over 40 years, Congress and all 50 states have protected the right of pharmacists, doctors, nurses, and other health professionals to step aside when asked to participate in what they consider to be an abortion," which isn't exactly true when it comes to pharmacists.
can
refuse to fill a birth control prescription (AL, DE, NY, NC, OR, PA, TX), but in which they can't obstruct you from actually getting your medications and have to transfer your prescription or refer you to someone who will be able to fill it. There are only six states (AZ, AR, GA, ID, MS, and SD) in which a pharmacist can deny you your birth control without having to do any of that. So, that amounts to 13 states, not 50. Also, eight states (CA, IL, ME, MA, NV, NJ, WA, WI) have laws explicitly stating that a pharmacist has to prescribe medication regardless of their personal opinion on it.
Because SCOTUS refused to hear the case, the ruling by the U.S. Court of Appeals for the 9th Circuit will stand, and Christian pharmacists in Washington who think regular birth control pills cause abortions will either have to suck it up and fill those prescriptions, or get a new job.
Robyn Pennacchia
Robyn Pennacchia is a brilliant, fabulously talented and visually stunning angel of a human being, who shrugged off what she is pretty sure would have been a Tony Award-winning career in musical theater in order to write about stuff on the internet. Follow her on Twitter at @RobynElyse