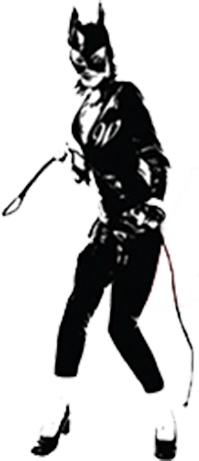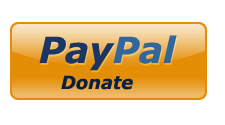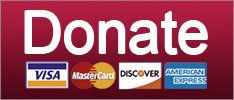 Trump
Just another mile-marker on our uniquely American road to shithole authoritarianism.
February 25, 2020 10:19 AM
Donald Trump is in India doing the important work of the American people, if by "important work" you mean whining at the liberal women justices of the Supreme Court on Twitter.
Really glad to know that even on his foreign travels, that loser still doesn't miss a minute of his beloved Fox News.
It appears white nationalist-friendly Fox News asshole Laura Ingraham was "reporting" on Justice Sonia Sotomayor's dissent in the Supreme Court's decision to lift a stay and allow Trump's latest fascist white nationalist immigration policy -- one that would impose a wealth test on people seeking green cards, because that's such a big part of Emma Lazarus's Statue of Liberty poem -- and Trump, as ever, was rage-watching his TV from atop his golden shitter.
And now he wants Sotomayor and also Ginsberg [sic because President WordStupid can't spell] to recuse from any case that begins with his name, because clearly if you don't give Trump his imaginary Article II right to do whatever he wants, you are being "unfair." In other words, on top of all elected Democrats and all the career people at the Justice Department, our orange crusty fascist shitlord now views the liberal justices on the Supreme Court as illegitimate. They are in the way of the crime and corruption and fascism he wants to commit, after all, like common Marie Yovanovitches!
Oh also one time Ruth Bader Ginsburg called him a name, and then said she was sorry, so ...
Keep reading...
Show less
SCOTUS
December 18, 2019 12:35 PM
Once again, everything is fucked.
Yesterday, Supreme Court Justice Neil Gorsuch woke up, thought "Fuck impartiality," and appeared on "Fox & Friends," a TV show that primarily exists to rally Donald Trump's fans. Judges who are supposed to both be and appear impartial normally don't appear on cable networks, particularly cable networks that act as arms of political parties. But Gorsuch used his book, A Republic, If You Can Keep It, as an excuse to appear on Trump's favorite show.
As a Supreme Court justice, Gorsuch could easily appear on any news program and any network of his choice. The fact that he chose this show and this network only demonstrates the fact that he is not even trying to pretend to be unbiased.
Further evidence that Gorsuch doesn't care about appearing unbiased can be seen throughout the appearance:
Keep reading...
Show less
©2018 by Commie Girl Industries, Inc