Sean Hannity To That Pussy Obama: Do You Even Crossfit, Bro?
News
March 06, 2015 02:00 PM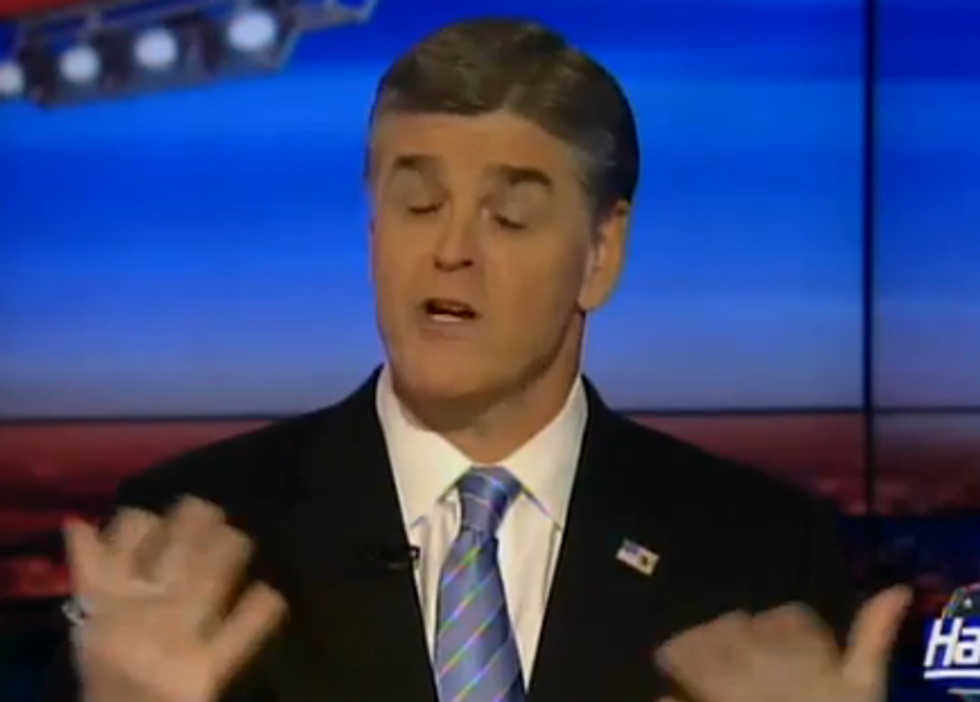 BRAH, DOES THE PRESIDENT EVEN LIFT? Sean Hannity lifts. Sean Hannity is a big MMA-fighter in training. Sean Hannity finally has found away to deal with the aggression inherent in having to wake up every day as SUCH A BADASS. Hannity is so much tougher, TOO MUCH TOUGHER than that dumb pussy Barack Obama, who was resoundingly elected president twice. Barack Obama works out in mom jeans, haw haw haw. He probably doesn't even know what Creatine is. Everybody, check out how ripped Sean Hannity is:
---
Sean Hannity has been doing MMA training for a few months now to get into shape, and tonight he showed off some behind-the-scenes footage of his actual workout, alongside UFC champ Chuck Liddell.

But first, Hannity couldn't resist comparing his fierce workout to President Obama's (like he's done before), mocking the president's routine as pretty weak and standard.
Sean Hannity is your sensei, Barack Obama is a geisha. Let's take a few minutes to watch this SO MANLY video so we may become sexually aroused by Sean Hannity's man prowess:
Since the video is obviously NSFW, due to how hot Sean Hannity is, here are some highlights for you:
Sean Hannity deflects mad punches, brah.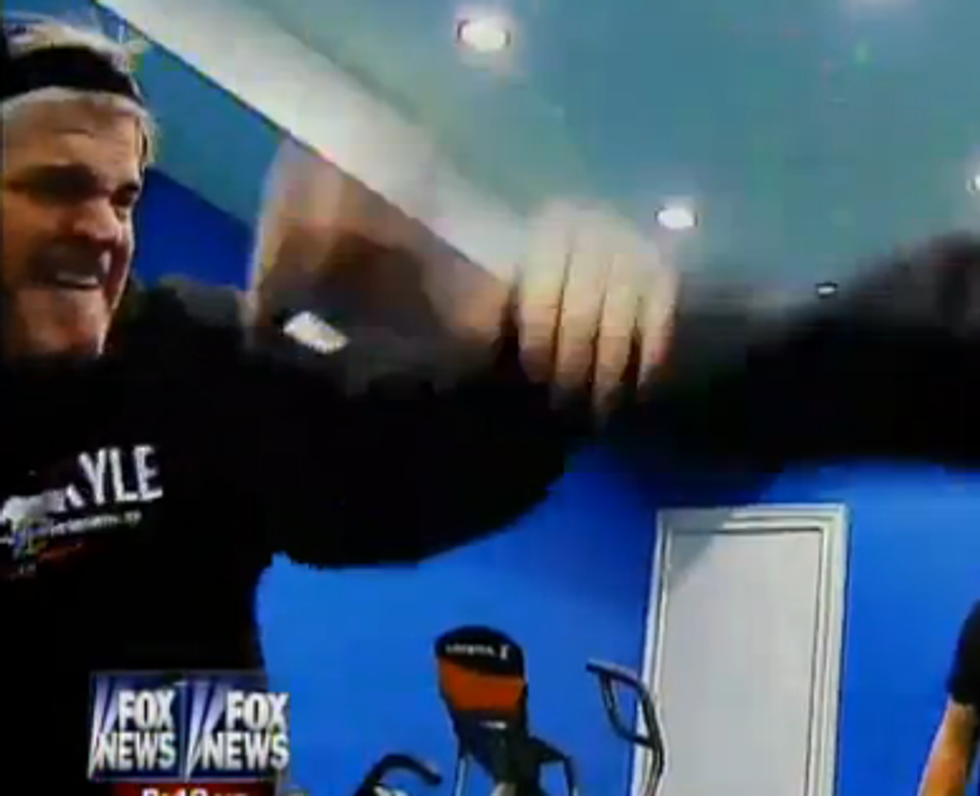 Sean Hannity punches back, wanna take this outside, DICK?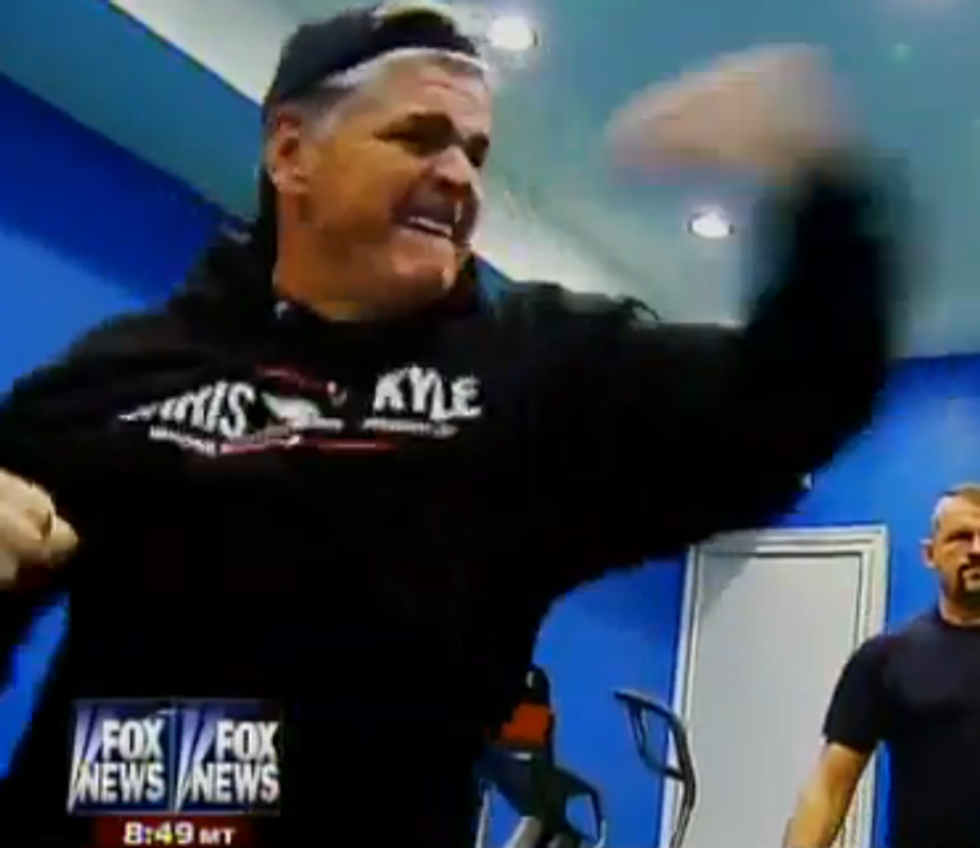 Sean Hannity's moves are fuckin' intense, and perfectly formed. Hey Obama, how's that Stairmaster coming?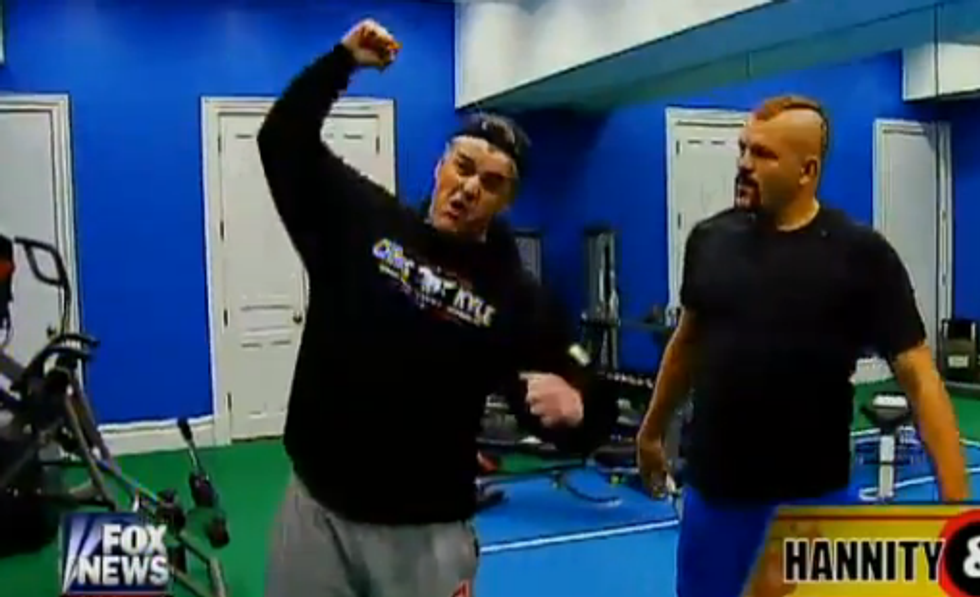 This is what it's like to watch Sean Hannity just cold-cocking a dude, for freedom!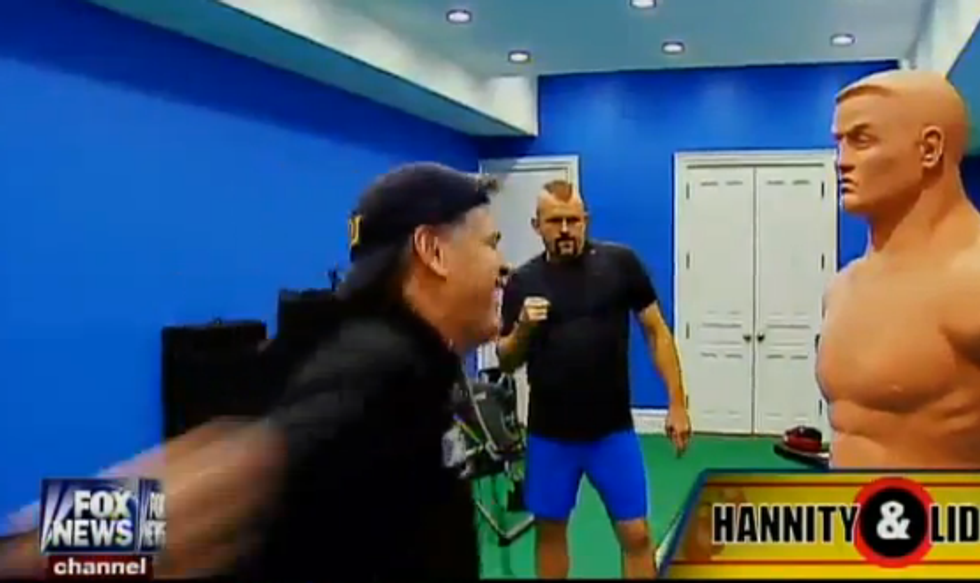 Sean Hannity is going to beat up his friend now, no time to take this outside, because he is fuckin' hard, dude, unlike President Girlpants, who probably gets on his knees to do push-ups!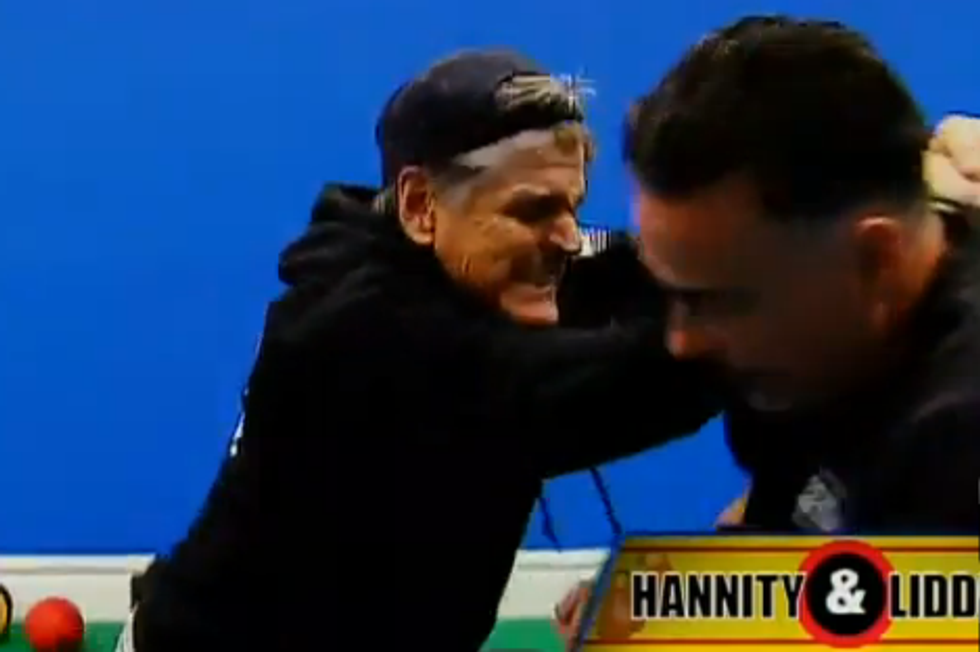 Oh no, Sean Hannity is angry at you now, you are about to get knocked out!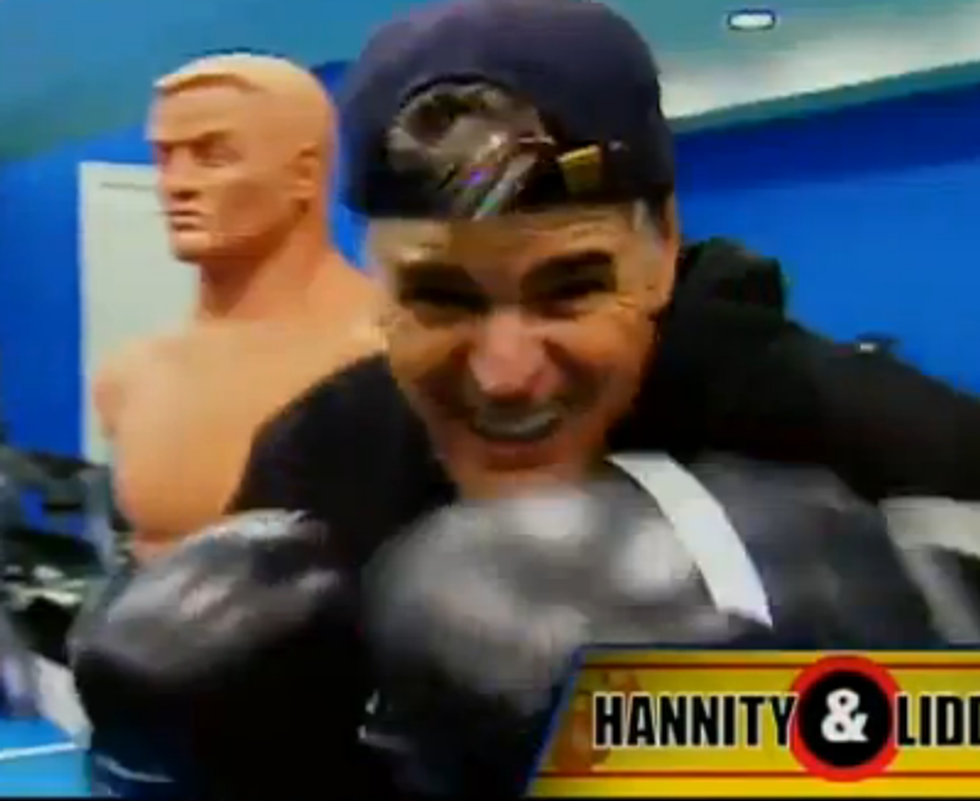 Okay, that is enough, Wonkette's hands are too sweaty from physical and emotional arousal to continue with this post. Sean Hannity is the most virile man who ever sat in a teevee anchor's chair, we are sorry we never noticed in the past.
Evan Hurst
Evan Hurst is the managing editor of Wonkette, which means he is the boss of you, unless you are Rebecca, who is boss of him. His dog Lula is judging you right now.
Follow him on Twitter RIGHT HERE.