Secret Service Bros Drunk Drive Into White House Barricades. Party On!
Featured
March 12, 2015 02:30 PM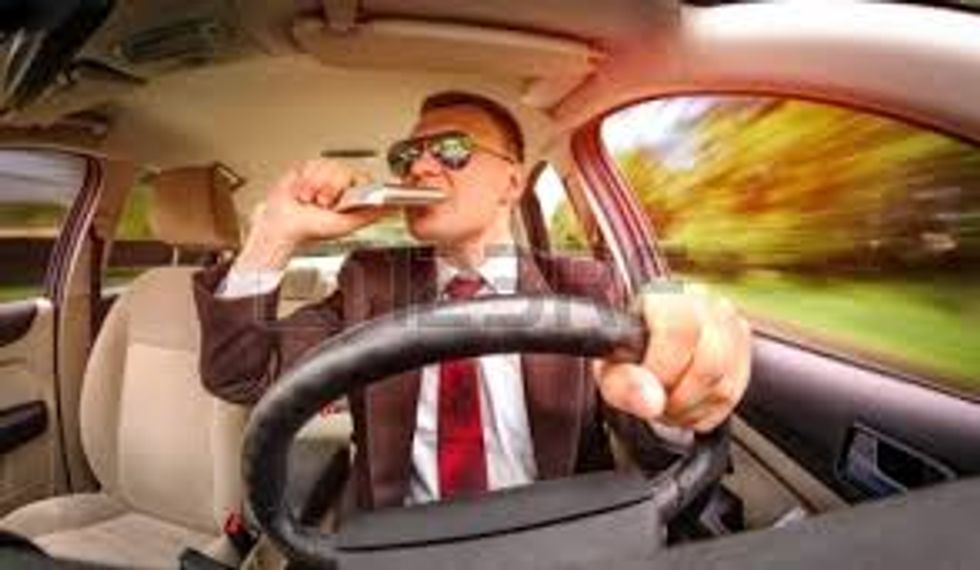 ---
Have you ever wondered, when they're not scoring those sweet, sweet South American hookers or being generally incompetent, what Secret Service agents do for fun? Sure you have. Well, it turns out they behave just like the rest of us — at least, like the rest of us did when we were drug-addled, brain-dead college freshman.
[contextly_sidebar id="7ycAdSiRXmQG3hjhffE37THjtnbfnFnX"]
The Obama administration is investigating allegations that two senior Secret Service agents, including a top member of the president's protective detail, drove a government car into White House security barricades after drinking at a late-night party last week, an agency official said Wednesday.
Well, it's good to know that the president is in such fine, mature hands, even if those hands don't know how to pick up a cell phone and call fucking Uber or fucking walk or take the fucking subway or drunk-crash their own fucking car into the President's Mansion. And it is also good to know that, here in America, no one is above the law.
Haha just kidding.
Officers on duty who witnessed the March 4 incident wanted to arrest the agents and conduct sobriety tests, according to a current and a former government official familiar with the incident. But the officers were ordered by a supervisor on duty that night to let the agents go home, said these people, who spoke on the condition of anonymity to discuss the sensitive internal matter.
The Obama administration, which has to be tired of the First Family's bodyguards acting like spoiled frat-boy dipshits all the time -- we're going to just lay down the uncomfortable truth: given how much conservatism has degenerated these last six years, and how many militia types with insane assassination rage fantasies there are, and how completely, totally clusterfucked the Secret Service seems to be, it's a wonder the man is still above ground -- has ordered an investigation, because the new Secret Service leader Obama appointed last month to make sure he doesn't become dead is straight-up over this bullshit.
The episode presents an early test for the Secret Service's new director, Joseph P. Clancy, who was appointed by Obama last month after a string of security lapses at the White House and other embarrassing missteps and had vowed to restore the agency's once-stellar reputation.

Clancy on Monday directed that the inquiry be led by the Department of Homeland Security inspector general, in part because the incident involves such senior officials, a law enforcement official said.
Perhaps you don't trust one branch of the fake president's administration investigating another. (Or maybe you do not care how competent the president's security is, because you are an aforementioned militia type who beats off to Alex Jones screaming about whatever the fuck from your computer box every night, and also did you know the president is a Negro?) That is fine. (Not the parenthetical; it is Not Okay to think like that.)
Never fear, citizens: The United States House of Representatives is on the case.
The incident drew a bipartisan rebuke late Wednesday from two lawmakers leading an investigation into the Secret Service, who said it cast doubt on whether enough has changed at the troubled agency.

"Although recent steps have been made to bring new leadership in at the highest levels, this incident begs the question of whether that is enough," Reps. Jason Chaffetz (R-Utah) and Elijah E. Cummings (D-Md.), the chairman and the ranking Democrat of the House Oversight and Government Reform Committee, said in a joint statement. "The fact that this event involved senior-level agents is not only embarrassing but exhibits a clear lack of judgment in a potentially dangerous situation."
Let us count down the minutes until the House GOP finds a way to blame Obama for the Secret Service fucking shit up all the time. Oh wait, that happened three years ago. Thanks, Obama.