Senate Actually Thinking About The Children. AND EVEN THE MOMS!
US of America News
June 29, 2018 03:28 PM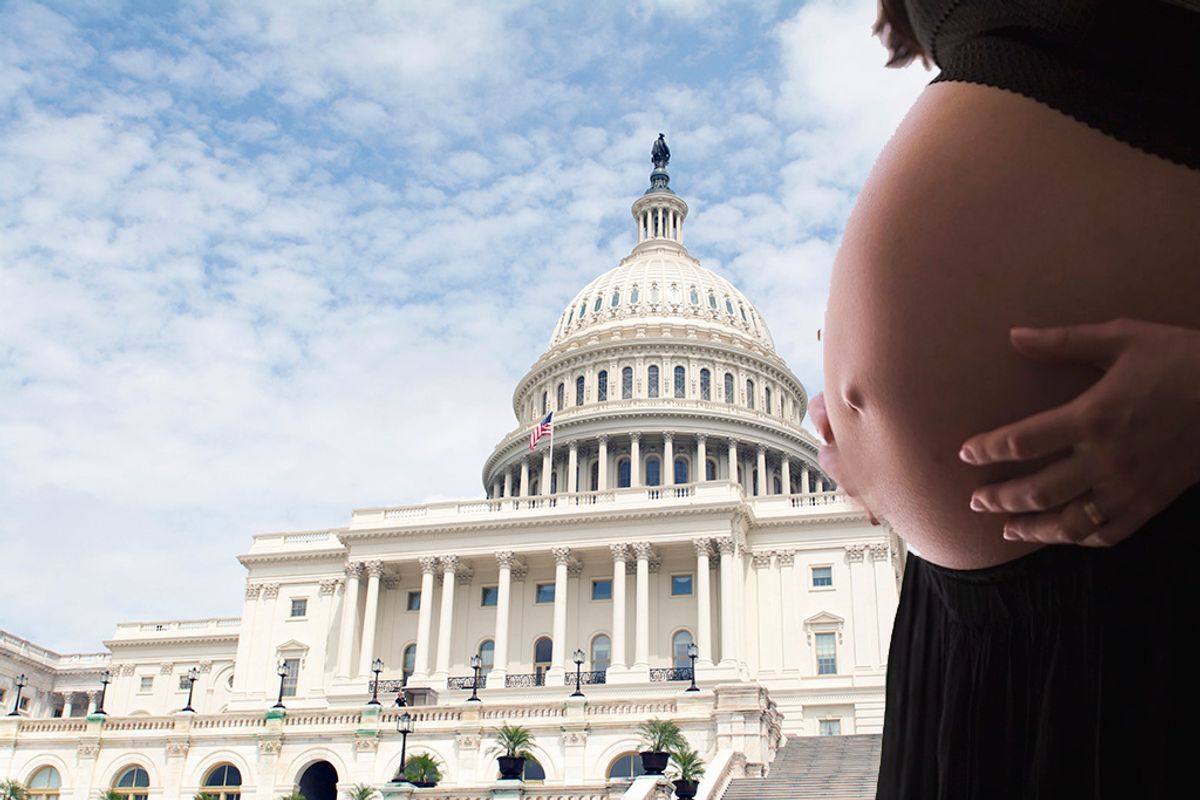 This week the Senate has passed several pieces of legislation aimed reducing the number of women who die every year in child childbirth. It's about damn time!

---
Thanks to Washington Democratic Sen. Patty Murray, nestled inside the almost $180 billion funding bill for the Labor, Health and Human Services, Education, and Related Agencies departments is a $50 million bundle of joy that would give $38 million to the Maternal and Child Health Bureau to increase access to life-saving programs for mothers. The other $12 million would go to the Centers for Disease Control and Prevention to increase data collection and research, and encourage state and tribal governments to work with the federal researchers to record and track the obscenely high rate of maternal deaths (particularly among African American women) in the US.
On Tuesday, the Senate Health, Education Labor and Pensions (HELP) committee unanimously passed the Maternal Health Accountability Act. Sponsored by North Dakota Democratic Sen. Heidi Heitkamp and West Virginia Republican Sen. Shelley Moore Capito, the bill creates special maternal mortality review committees made up of health care professionals, like OB/GYNs and medical examiners, to find out why pregnant moms keep dying, and stop it.
Just the fact that both bills have made it out of committee is impressive, as the Old Boys Club has flushed women's health legislation down the congressional urinal for years. That there's some serious money behind such a serious problem is even more astonishing.

More than 700 women in the US die each year from pregnancy or childbirth, and that number has been steadily rising -- a problem that's unique to the United States. Those statistics don't even include the women who suffer complications during their pregnancy, many of which may be preventable.
Last year ProPublica teamed up with NPR to create the Lost Mothers series, a sprawling journalistic endeavor that spotlights how race, background, education and income have become the determining factors in most pregnancies in the US. By talking to thousands of women and their surviving family members, they've helped bring context to why black and Native American pregnant women are four times more likely to die than white women, and how nobody really knows how many women die from pregnancy related complications.
Where this all goes is still anyone's guess. Similar legislation in the House appears to have stalled, and both chambers of congress need to vote to approve of any money. It's a step in the right direction, but it's going to require a big push in order to bring these bills and babies into the world.
[ProPublica / Congress / Politico Pulse]
Dominic Gwinn
Dominic is a broke journalist in Chicago. You can find him in a dirty bar talking to weirdos, or in a gutter taking photos.