Shoplifter Hates Obama, Loves His New G-Spot Delight Vibrator
Featured
August 12, 2015 11:45 AM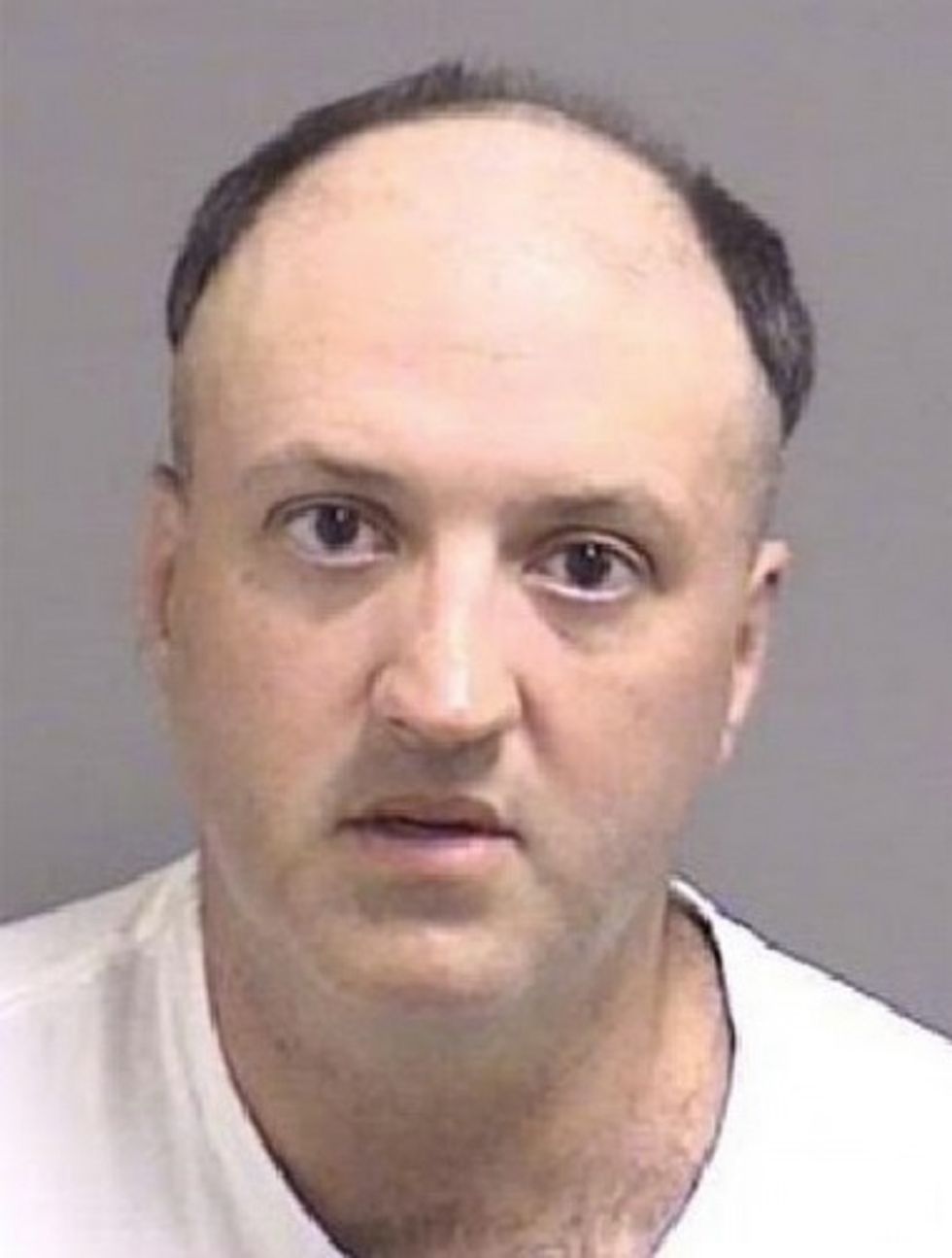 The new face of crime in America
---
An Illinois man -- yes, we know, the headline suggests Florida -- was arrested last month after an employee at a marital aids emporium called police to report him for shoplifting a vibrator, which he (the suspect) had stuffed into his (the suspect's) pants. For good measure, the man then walked around the shop for a while with the vibrator in his pants, as one does. Officers arrested Christopher Hucko, 44, at the Orland Park Lover's Lane when they spotted him departing from the business "with a large bulge in his pants," as police delicately put it. He was apparently not happy to see them. It's the greatest sex toy crime since a 2011 incident in which a militia loon planning an attack on a Tennessee courthouse was also found to have a remote-controlled pink dildo and a DVD of "Tranny Hunter" in his possession.
[contextly_sidebar id="AIeGqkTbgZ7kiQ9XvD3Z9hQf0fKzThK5"]
The Orland Park Patch reconstructs the dramatic confrontation from dry official documents:
An officer asked Hucko what he had there in his pants, and what the Harvey man told him may have been unspeakable, as the cops blacked it out of their police report.

Hucko did confide "that he had a tattoo of a cherry on his penis and asked me if I wanted to see it," an officer said, according to the report, which did not mention if the officer took him up on the offer.
A search of the suspect's trousers discovered a $48 pink "G-Spot Delight" vibrator (buy yours today!) under Hucko's boxers, which we should note is not a propitious location for a search for the elusive G-spot. The officer's report, taking a remarkably familiar tone, says, "I asked Christopher how that got there, to which he replied that he had no idea." We suppose that once you've gotten into someone's boxers, you may as well be on a first-name basis. Also, hasn't Mr. Hucko heard of the electromagnetic healing power of crystal dildos?
[contextly_sidebar id="W60xYpjs6x0uiRdtMVhUfh7iDulGK8y0"]
In a holding cell at the police station, Mr. Hucko opted for comfort, taking off all his clothes and refusing entreaties to cover his nakedness area. after agreeing to speak to police without a lawyer present, Hucko then held forth on "his political views and derogatory comments about President Obama." Asked to sign a Miranda rights consent form, Hucko gave his name as "Obama is a criminal," which Yr Wonkette suspects may be an alias. We'd really need to see his long-form birth certificate to be sure.
In addition to the contraband vibrator, Mr. Hucko was also found to be in possession of marijuana and a pot pipe; he was charged with retail theft, possession of cannabis, and possession of drug paraphernalia. It is uncertain whether his acts of gross hilarity will result in extra penalties, or time off for entertaining criminality.
Huffpo notes that Mr. Hucko seems to have a penchant for unusual forms of larceny. In 2012, he was charged with retail theft after attempting to drive an electric shopping scooter home from a grocery store. No dildos were harmed in that incident.
Mr. Hucko has not yet said whether he intends to seek the 2016 GOP nomination for the presidency.