South Carolina Republican: Reporters, Go Directly To Jail, Do Not Pass Go
News
January 19, 2016 04:15 PM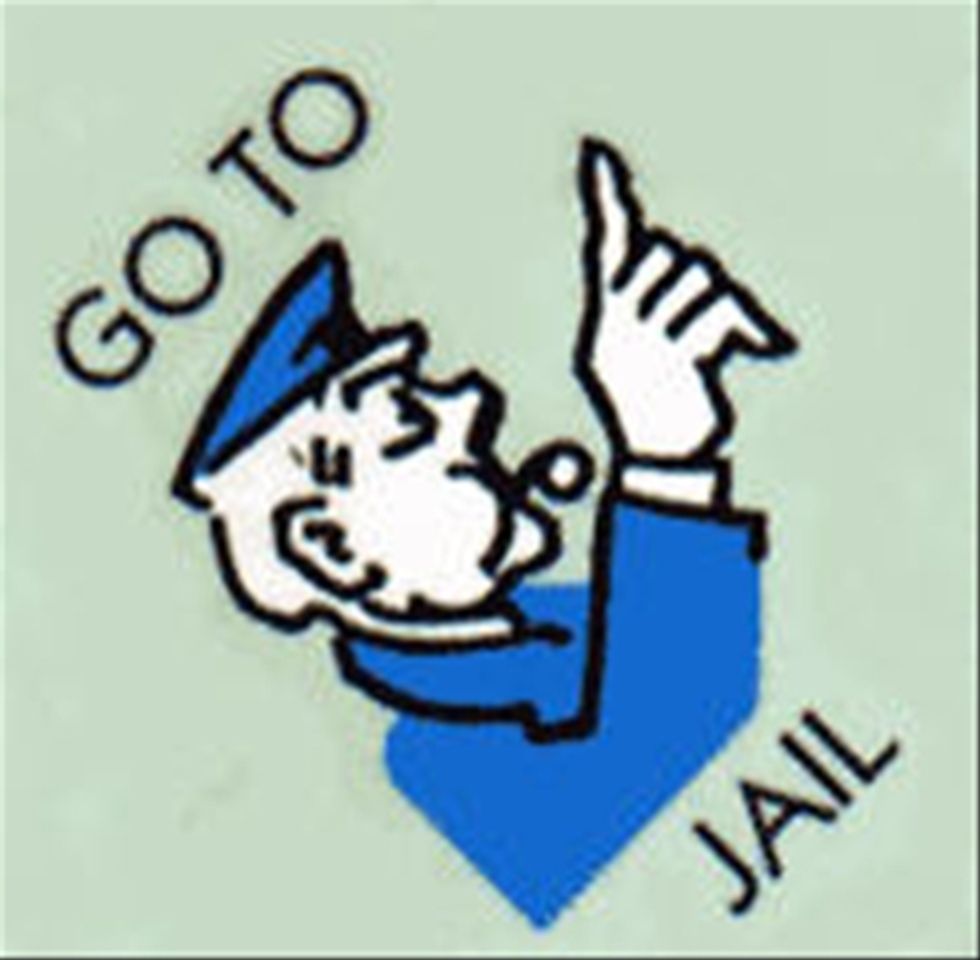 Official portrait of South Carolina state Rep. Mike Pitts
---
Hey, all you smart kids out there who keep a mini Constitution in your back pocket at all times, let's see if you spot the problem with this neat idea:
State Rep. Mike Pitts, R-Laurens, Tuesday introduced a bill called the "South Carolina Responsible Journalism Registry Law."

The bill would create requirements for people wanting to work as a journalist for a media outlet, and also before that outlet could hire anyone for a reporting position.
What? Nooooo, that can't be! A "journalism registry" of properly vetted state-approved reporters would be such an obvious violation of the First Amendment that there is no possible way we are reading this correctly, right? RIGHT?!?! Ha, wrong, WRONG. Here is the title of the proposed bill Rep. Pitts filed with the state legislature, apparently with a straight face:
A BILL TO AMEND THE CODE OF LAWS OF SOUTH CAROLINA, 1976, BY ADDING CHAPTER 85 TO TITLE 40 TO ENACT THE "SOUTH CAROLINA RESPONSIBLE JOURNALISM REGISTRY LAW" SO AS TO ESTABLISH REQUIREMENTS FOR PERSONS BEFORE WORKING AS A JOURNALIST FOR A MEDIA OUTLET AND FOR MEDIA OUTLETS BEFORE HIRING A JOURNALIST; TO REQUIRE THE ESTABLISHMENT AND OPERATION OF A RESPONSIBLE JOURNALISM REGISTRY BY THE SOUTH CAROLINA SECRETARY OF STATE'S OFFICE; TO AUTHORIZE REGISTRY FEES; TO ESTABLISH FINES AND CRIMINAL PENALTIES FOR VIOLATION OF THE CHAPTER; AND FOR OTHER PURPOSES.
So, in order to exercise the First Amendment, watchdogging the government as the press is supposed to do, would-be journalists must apply to the government for its permission to watchdog it, pinky-swearing to do so under Rep. Pitts's definition of "responsible journalism," and if they don't? The government could fine them and throw them in jail, for the crime of doing journalism.
What could possibly go wrong besides everything? Well, screw you for asking that question, first of all:
"It strikes me as ironic that the first question is constitutionality from a press that has no problem demonizing firearms," Pitts said. "With this statement I'm talking primarily about printed press and TV. The TV stations, the six o'clock news and the printed press has no qualms demonizing gun owners and gun ownership."
Do you get it now? If you gun-grabbing reporters weren't so dead-set on "demonizing" Pitts and his guns, why, he wouldn't have to force you to register with the state, but alas. YOU ARE SO IRRESPONSIBLE! HOW ELSE YOU GONNA LEARN? And if you hate the Second Amendment so much, you should have no problem giving up the First.
As the currently unlicensed, unregistered journalists at the Post and Courier irresponsibly and perhaps even criminally inform us, Pitts says he is "not a press hater," and this is all about Making A Point that has nothing whatsoever to do with the less than favorable press Pitts has received from local media for his ethically questionable, though not illegal, campaign spending on, say, "multiple trips out West for what he called hobnobs with 'sportsmen legislators.'"
Good to know. Pitts has also been featured in local press for his opposition to removing the Confederate flag from the State House, after Confederate flag fanboy Dylann Roof murdered nine African-Americans in their church to start a race war. Pitts lost that fight, and we'd like to think he'll lose his fight to regulate the (for now) free press to ensure it doesn't say mean things about him and his shootin' buddies anymore, but then, it is South Carolina, so who knows?