State Dept 'Summer Family Travel' Livechat Is NEXT-LEVEL Fuckup. Surprise!
Post-Racial America
June 19, 2018 02:20 PM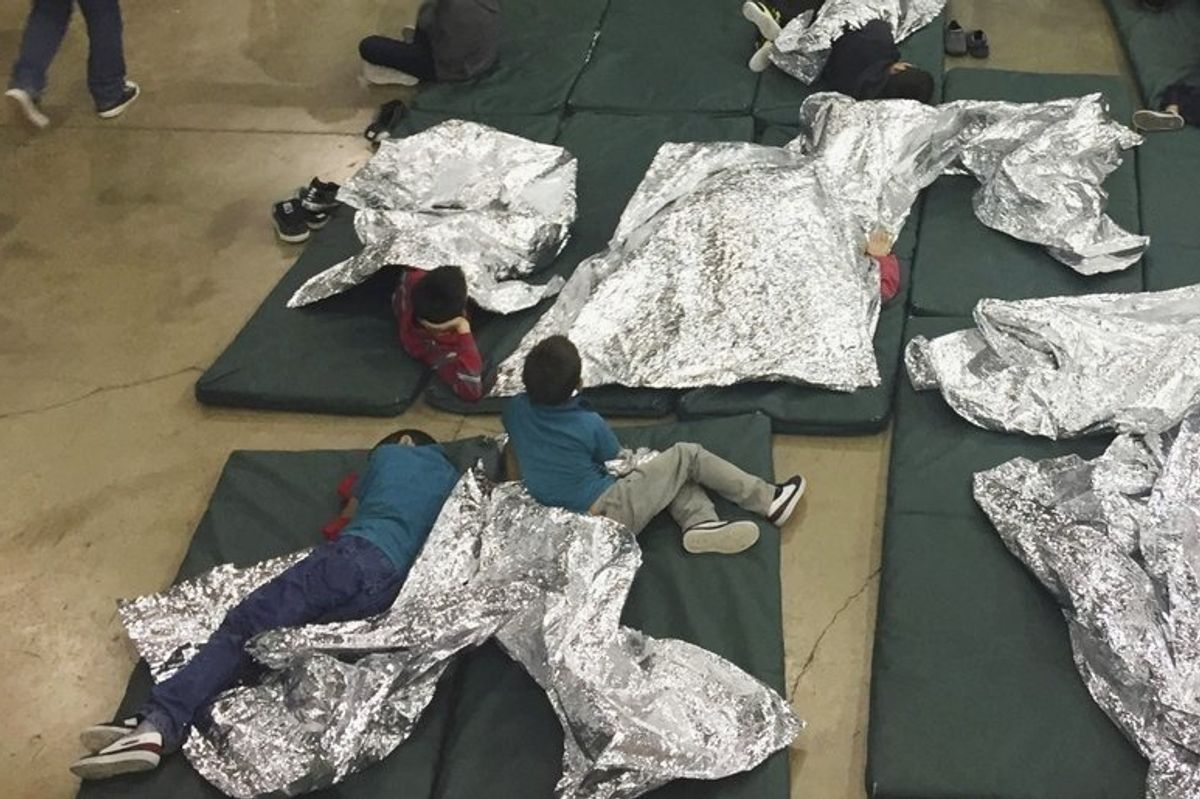 Border Patrol photo
How can people be THIS BAD at their jobs?!?!? Did the State Department's social media team really schedule a live discussion of "traveling with kids" while the media is showing babies snatched at the border and imprisoned in cages?
Happening soon! Join our colleagues from @TravelGov for a Facebook Live event at 10:00 a.m. ET to ask your question… https://t.co/jkPOtjNmyD

— Department of State (@Department of State) 1529416373.0
OH. MY. GOD.
---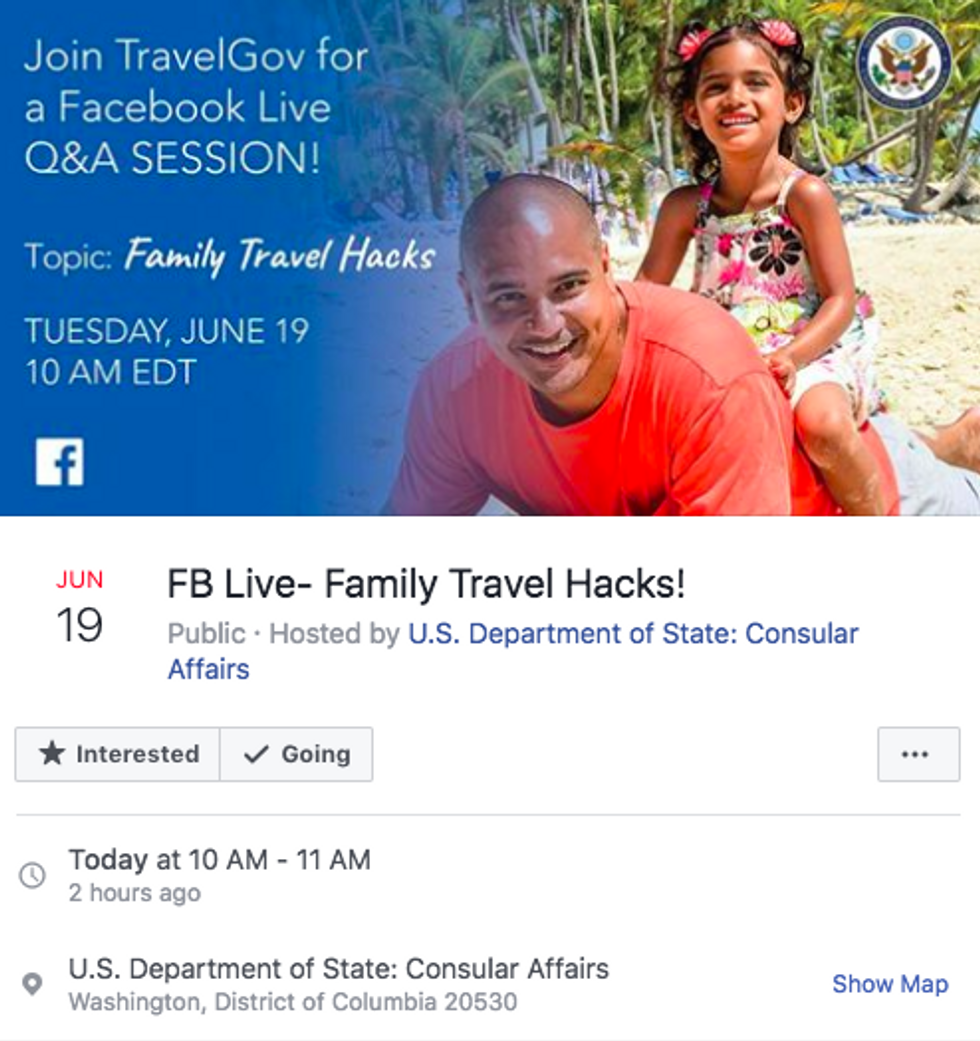 Via Facebook
Are you traveling with kids this year? Have questions about getting their passports, and want tips to make travel easier? Join us for this Facebook Live with Carl and Kim from Passport Services. They'll share lots of tips with you to make traveling with the whole family easier. Ask us your questions in the comments discussion section of this event or in the comments of the live video, and we'll do our best to answer them!
Sadly, Carl and Kim were unavailable between 10 and 11 this morning. Were they washing their hair at the appointed hour? Did they just forget to show up and share their insights on not having your kids snatched by the government while crossing international borders?

Who the hell is in charge of social media at State anyway?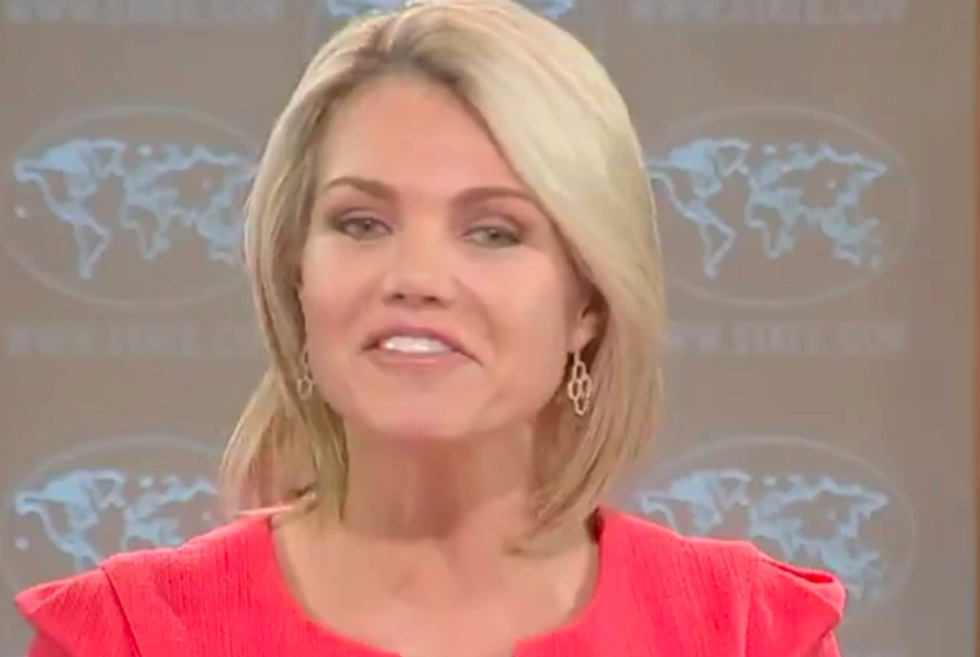 One of Tillerson's best hires!
Did we predict that hiring former Fox loon Heather Nauert as State Department Spokesliar would be a debacle? WE DID. But who could have anticipated this kind of next level fuck up?

Because Carl and Kim might have noped out, but the FB commenters showed up.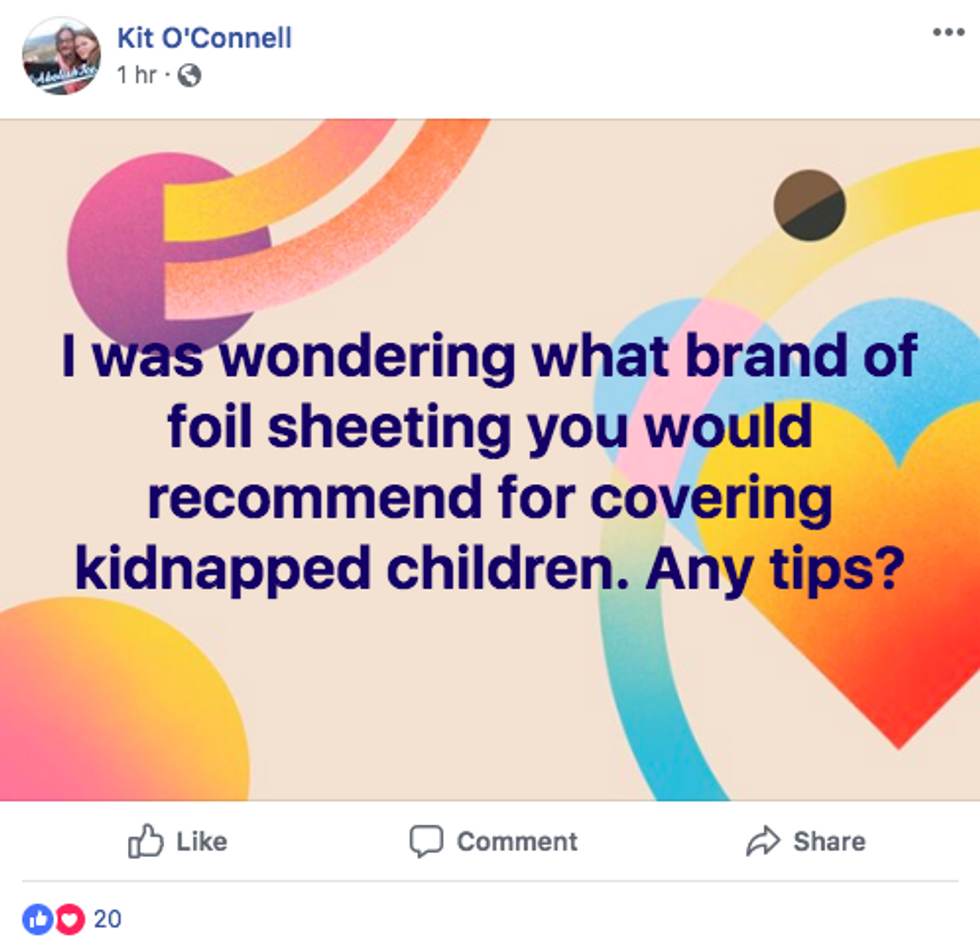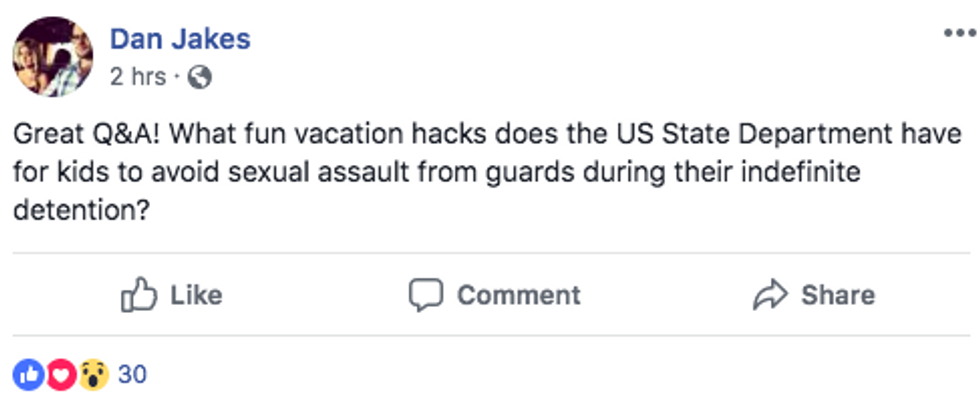 Probably just as well Carl and Kim called in sick.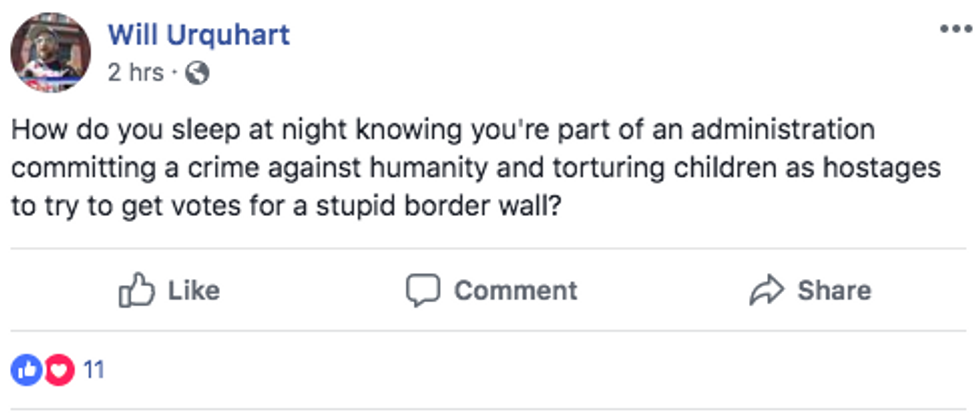 Is it the evil? Or the incompetence?
JK, LOL! IT IS BOTH!!!
Follow your FDF on Twitter!
Please click here to fund us. It's situation panic attack ALL DAY LONG!

[Facebook]
Liz Dye
Liz Dye lives in Baltimore with her wonderful husband and a houseful of teenagers. When she isn't being mad about a thing on the internet, she's hiding in plain sight in the carpool line. She's the one wearing yoga pants glaring at her phone.