Stay Up Late: It's A Thing To Do And The Name Of A Drink
Culture
May 31, 2016 04:15 PM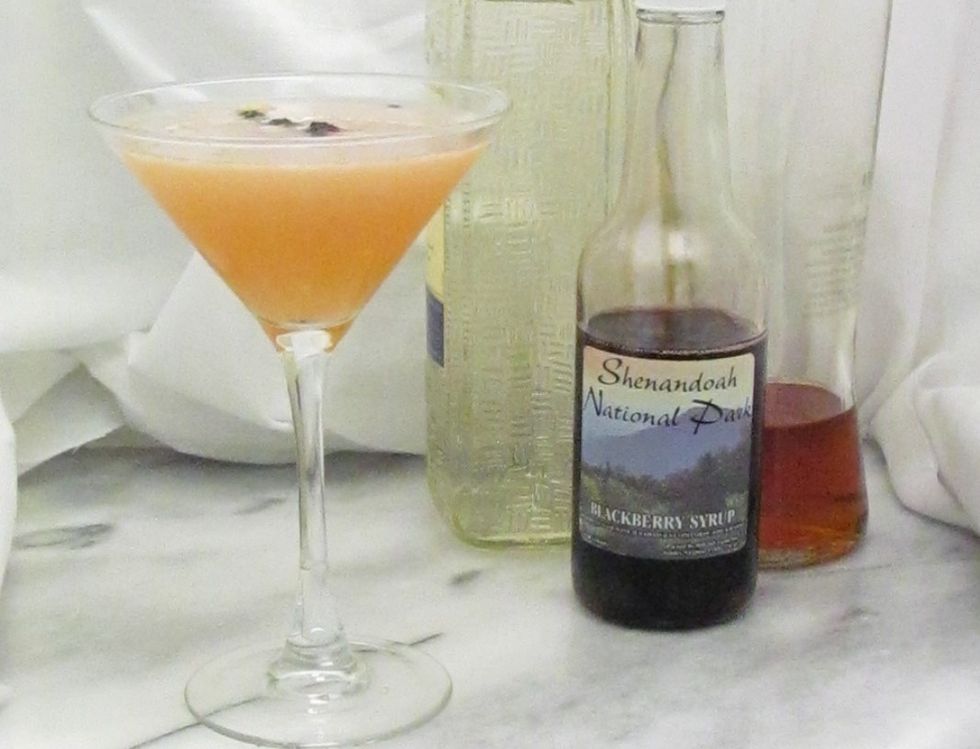 ---
With summer unofficially here and the Shenandoah National Park fire out, what a great time to visit a national park and hoist a cocktail. Also, 2016 is the centennial of the National Park Service, so make it a celebratory beverage! Or, we suppose it's fine to fill up the kiddie pool in your yard and have a drink while you soak.
In the camp stores and gift shops of Shenandoah, they've got lots of products with wonderful mixological applications: jams and jellies; honey; insect repellent (in case you forgot your bitters at home); fruit-infused syrups. We picked up a bottle of blackberry syrup on our last trip to the park, and we will use it at the bar today! Visit the park at the right time of year, and you can forage fresh, ripe berries yourself.
Summer is the appropriate time to switch from dark to clear liquor. This drink will ease the transition, as it contains both. The Stay Up Late is a variation on the basic gin sour, and this is a variation on the Stay Up Late.
Blackberry Stay Up Late
2 parts gin
1 part brandy
1 part freshly squeezed lemon juice
1/4 part blackberry syrup, or more to taste
Lemon twist, for garnish
Berries, for garnish
Vigorously shake the gin, brandy, lemon juice, and syrup in a shaker with ice.
Strain into a chilled cocktail glass, prepared with your garnish of lemon twist and berries, if you have any handy.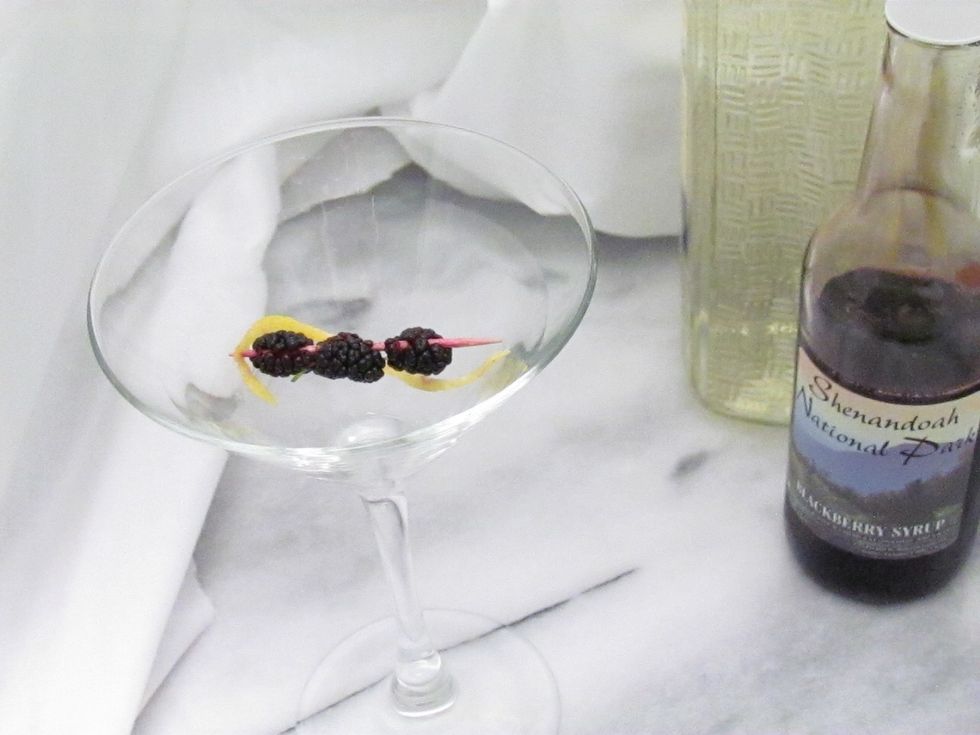 Drizzle in more blackberry syrup for the layered effect, if you please.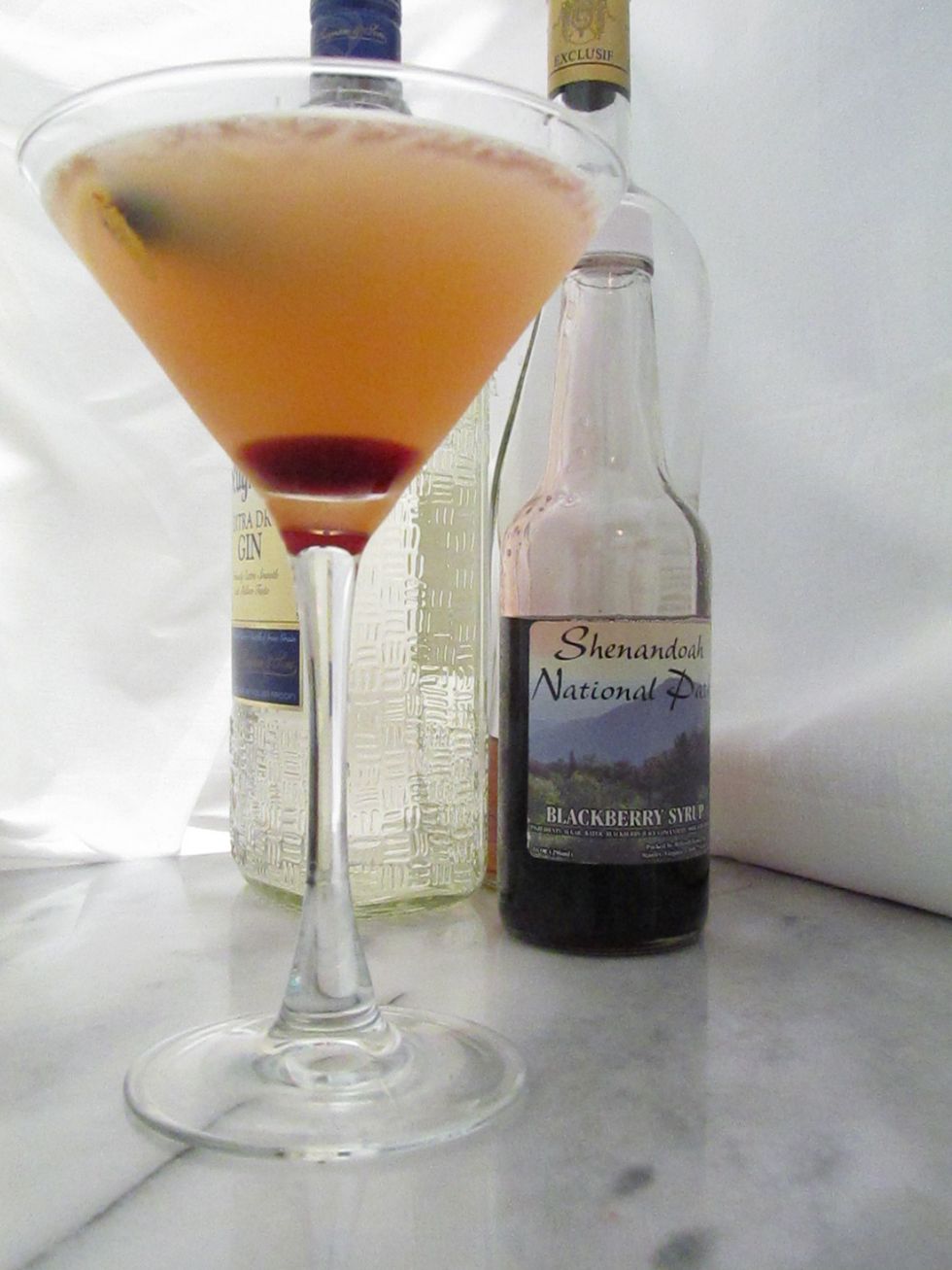 Alternatively, this can be made as a long drink. Just replace your cocktail glass with a highball glass filled with ice, and top the whole thing off with club soda. How refreshing!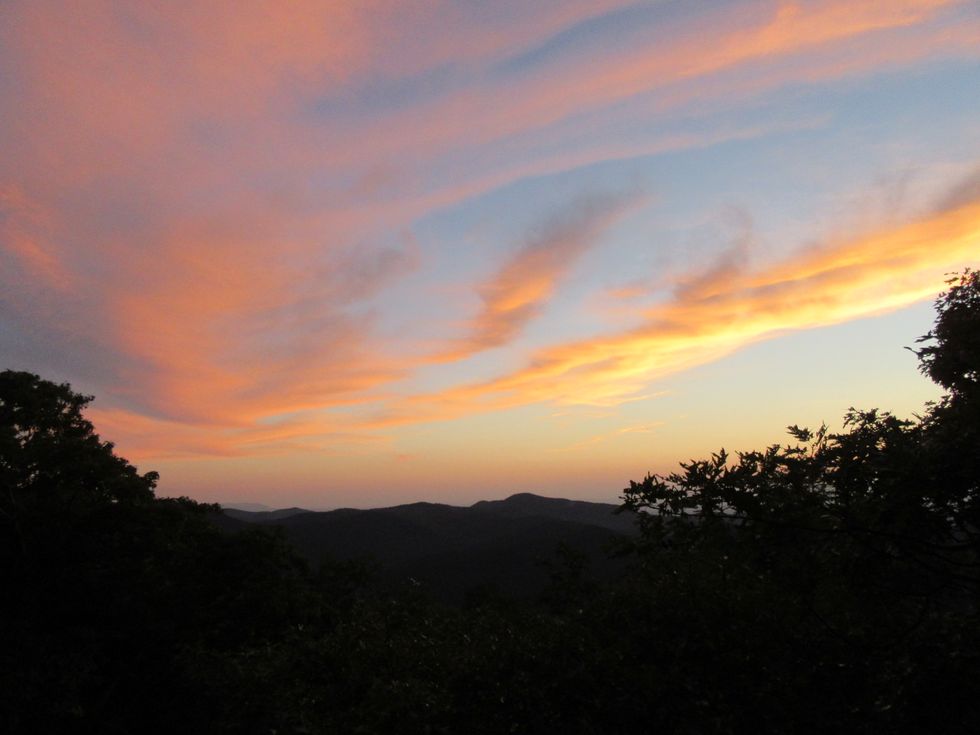 Enjoy the sunset, then stay up late.