Supreme Court Tells Pennsylvania GOP To Eat It, My, Isn't That Sad
SCOTUS
March 20, 2018 10:00 AM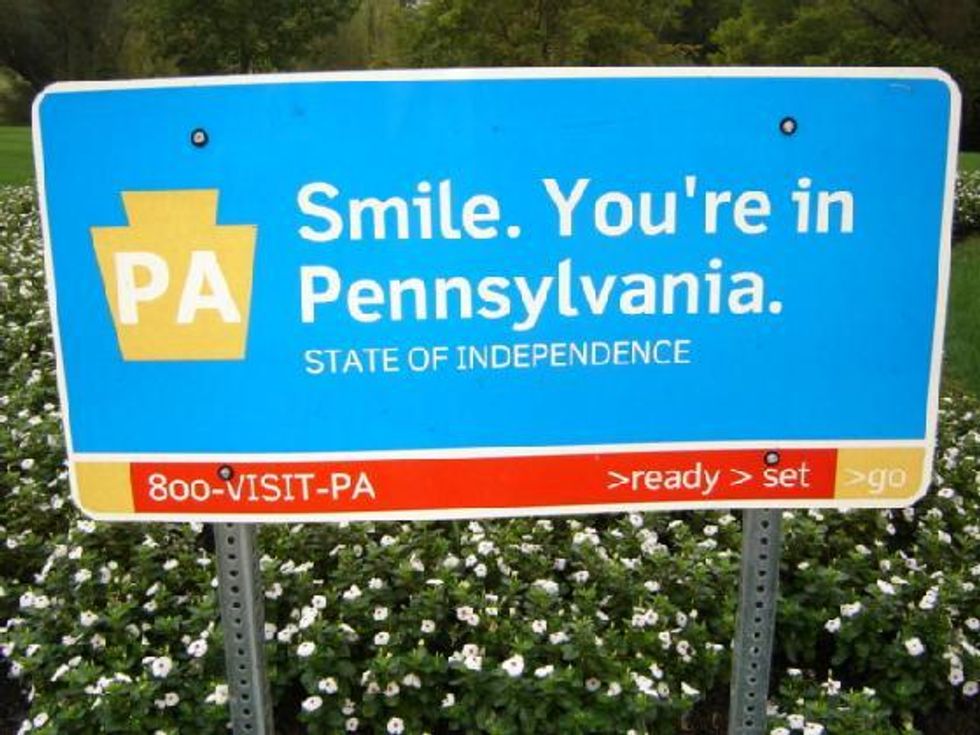 Would you stop looking at Don Junior's girlfriend for 10 seconds you pervs! We actually found you a NiceTimes post! Remember that Pennsylvania gerrymandering case where the state Supreme Court tossed their fakakta districts for violating the Pennsylvania Constitution? And then the Republican legislators rolled around on the floor in a pile of their own tears and waste refusing to redraw the districts and vowing to appeal to every court in the land and even God on High? Then the President jumped on the pile just for extra orange funsies?
---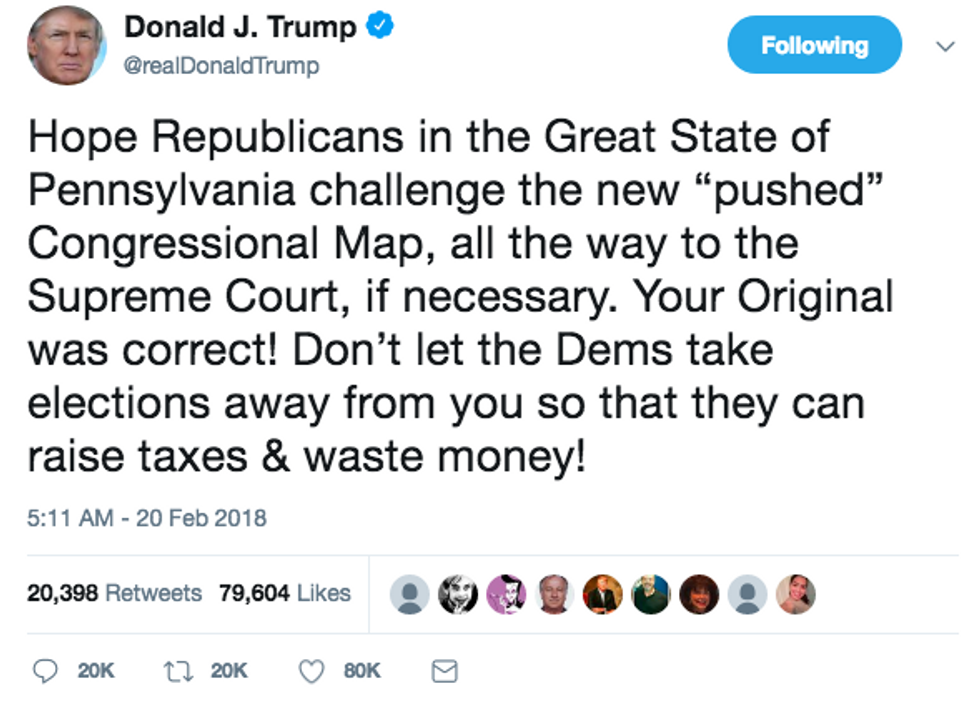 Remember how Shy tricked you into doing the hardest goddamn puzzle ever and you'll never get that time back?
Well, lookie here! This is the [Edit: Tenth Circuit] US District Court for the Middle District of Pennsylvania kicking the Pennsylvania GOP in the nuts yesterday.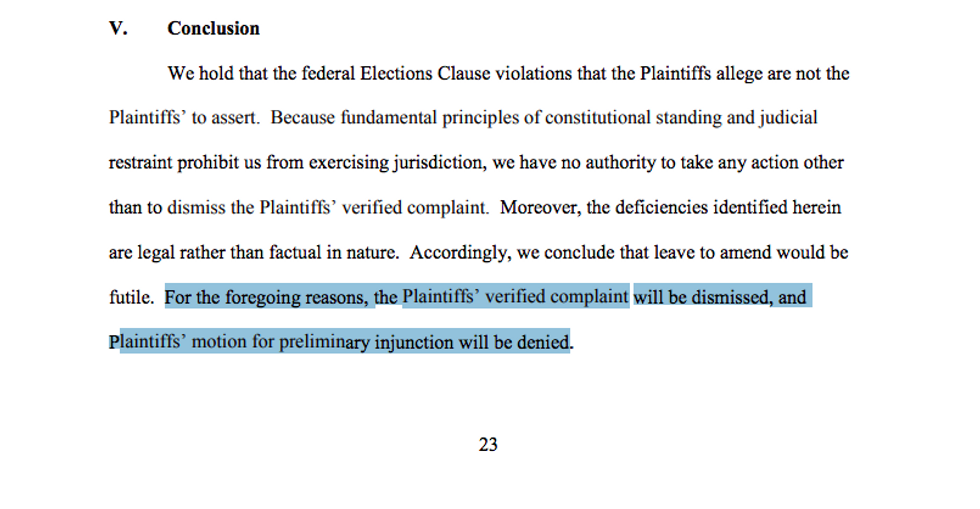 And here's the Supreme Court Of The United States telling them to GET FUCKED about 10 minutes later.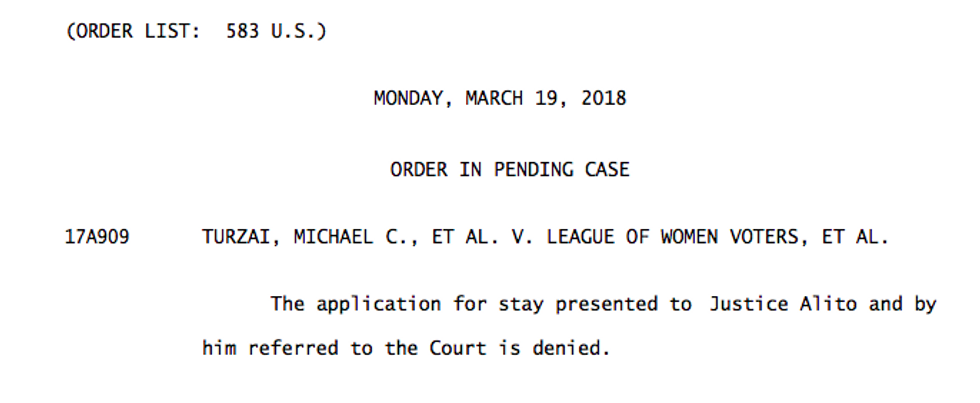 Was SCOTUS waiting for the lower federal court to issue its ruling? Dunno! Could be.
What we do know is the 2018 election is moving forward with fair, competitive districts that give Democrats a real voice in the state for the first time in over a decade. You know that shitgoblin Michael Turzai, the speaker of the House from Allegheny County who promised in 2012 that voter ID laws would deliver the state for Mitt Romney?
Well here's your chance to beat the crap out of him WITH VOTES, Pennsylvania! How many seats could we pick up? Well, shit! Your boyfriend Conor Lamb just beat that talking toupee Rick Saccone, so sky's the limit! Say, who wants to celebrate with a thirty minute jigsaw puzzle?
And here's the new one, which has several competitive districts and doesn't cause migraines.
JUST KIDDING. Youse need to get yer butts out to the Wonk Party tonight in Philadelphia at Franky Bradley's on Chancellor St. Gonna be a rager! (If by "rager," you mean "ends at 9 p.m.," AND YOU DO!)
Follow your FDF on Twitter!
Please click here to buy us a celebratory Yuengling! OR BOH!
Liz Dye
Liz Dye lives in Baltimore with her wonderful husband and a houseful of teenagers. When she isn't being mad about a thing on the internet, she's hiding in plain sight in the carpool line. She's the one wearing yoga pants glaring at her phone.