Susan G. Komen Foundation In Hot Sexy Hook-Up With Dictator's Daughter
News
April 18, 2012 05:01 PM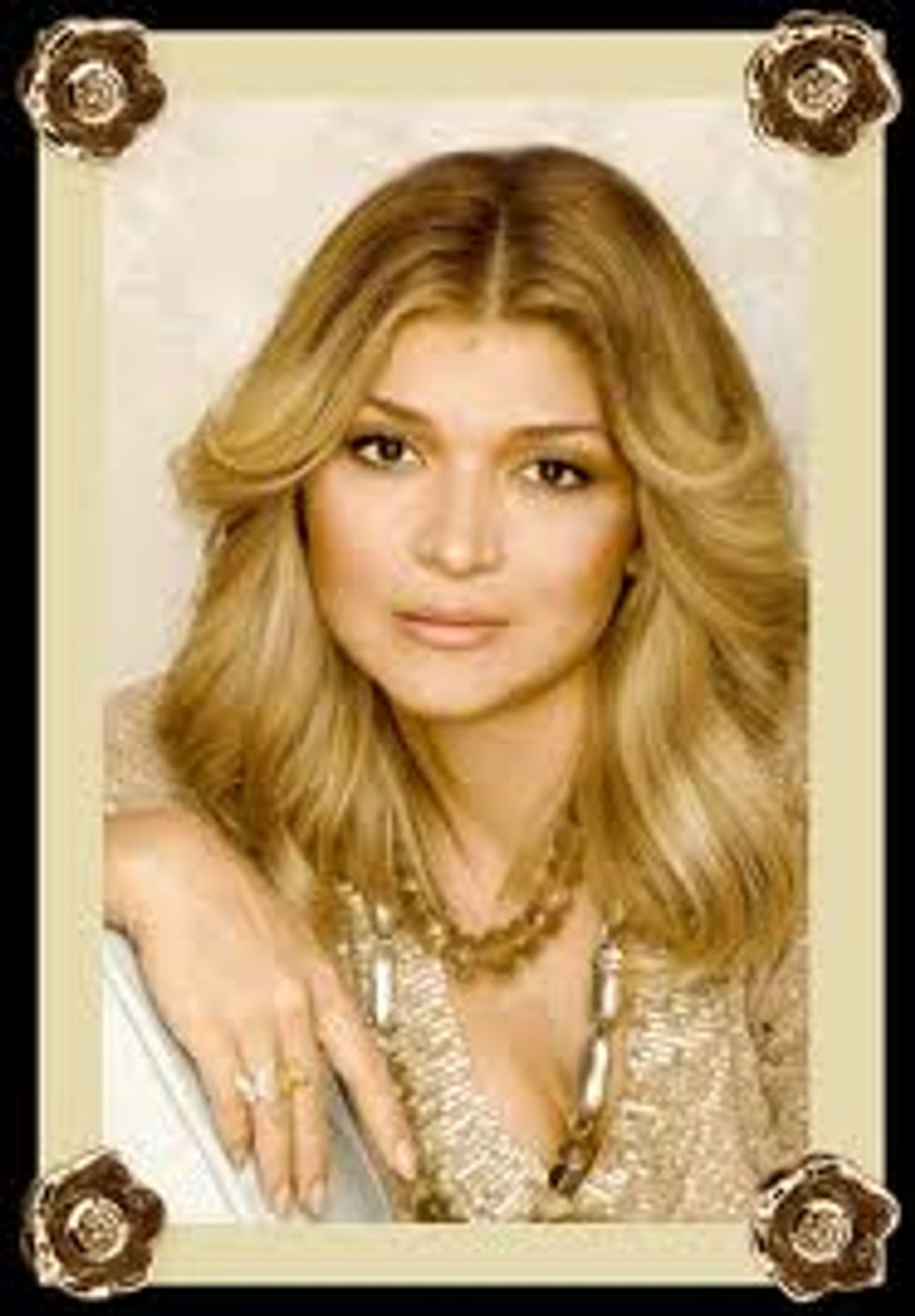 The Susan G. Komen Foundation has been so busy trying toabort their corporate image and stem the (menstrual) flow of their profits, they may have forgotten to do the proper amount of VETTENING of their spanking new breast-saving partner for the Susan G. Komen Uzbekibekibekistan Race for the Cure, a certain delightful dicatator's daughter named Gulnara Karimova. But hey, when everyone else hates you, you might as well shack up with the woman referred to in wikileaked US Embassy cables as 'the most hated woman in rampantly corrupt Uzbekistan.'
---
One cable describes Miss Karimova and reads: 'Most Uzbeks see Karimova as a greedy, power-hungry individual who uses her father to crush business people or anyone else who stands in her way … She remains the single most hated person in the country.'
So, let's learn more about the lovely Gulnara, shall we? Here are her strongest assets: Daughter of a Dictator, whose government regularly forcibly sterilizes its citizens and whose "government engages in routine torture of citizens and has subjected dissenters to forced psychiatric treatment"; creator of many, many 'questionable' charities; forcer of child labor for her fashion line; and… a generous giver of circumcisions! Goodness, all of that seems somehow much more troubling than providing health services to poor women! But we're sure we're wrong.
"Uzbek officials are still ordering women to be forcibly sterilized, but Tashkent has christened 2012 the "Year of the Family," pledging to help young couples marry and families stay together. Getting into the spirit, First Daughter Gulnara Karimova and her charitable foundations are promising parties in a campaign dubbed '1,000 weddings, 1,000 circumcisions.'"
Well bless her heart! But it's a bit unclear what exactly a wedding AND circumcision party would be like. Does the happy couple get married and then the groom whips off his togs and gets circumcised right then and there? Or does the happy-go-lucky couple have a baby FIRST and THEN get married and afterwards whip off the baby's togs and circumcise him? Well, the UzDaily, a pro-regime news hackery, cleared it all up for us: This amazing prize is only for NEEDY families and they get a free wedding and when they have a son they get to come back for a free cutting. Oh those Uzbekies! So quaint! The best quote ever? Fund Forum, a charity conglomerate of which Gulnara is the titular head, 'is tight-lipped on how the project is financed.' We bet she is.
We can maybe understand how Susan G. Komen missed the part about Gulnara's daddy's forced sterilization program (what with that funny phlah khlah language they speak and all), but they certainly couldn't have missed a tiny incident during Fashion Week last September when the New York Post reported, "Faced with protests about the participation of the Uzbek dictator's daughter in Fashion Week, IMG, the agency organizing the event in New York has cancelled the fashion show of Gulnara Karimova…" Oh, right, that was Human Rights Watch protesting about child labor. What doesn't Uzbekistan have going for it!
If the US news media totally misses out on this intricate web of the Susan G. Komen Foundation canoodling with state sterilizers (because the newz houndz are still worrying over whether Obama ate a puppy raw or with sauce), then maybe the Suzie Q. Komen Uzbekistan Race for the Cure will still happen May 1. If so, we hope all of you will run right over there and get circumcised and/or your uterus snatched, which is the proper medical term. [Registan/BBC]