Tea Party Jesus Likes Income Inequality Just Fine, Says Wingnut
News
April 03, 2014 05:16 PM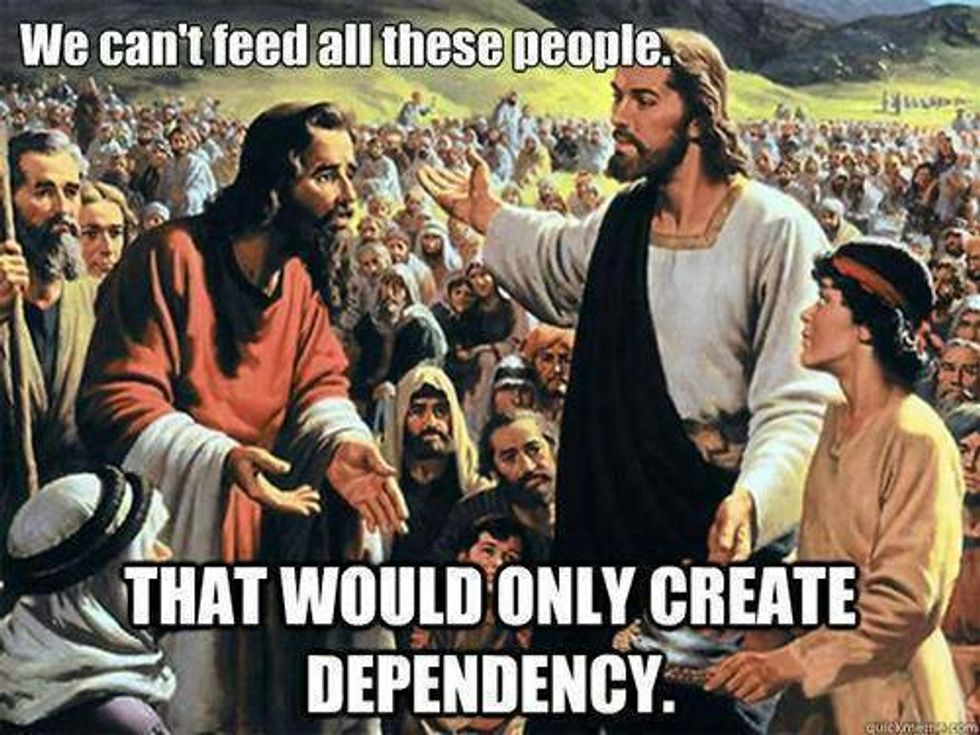 Well here is a big change! Tea Party Unity head man Rick Scarborough is talking about something other thanbuttsex! This is unusual, because he really likes to talk about buttsex. But instead, he -- or rather, his guest on a Tea Party Unity webcast, former California state Assemblyman Howard Kaloogian, talked about Jesus and how the Prince of Peace is opposed to reducing income inequality, because it says so right in the Bible. Kaloogian explained this a bit further:
---
I think it's clear that God has a position on many of the things we deem political today, from life to theft to the doctrine of covetousness, which by the way seems to be the promotion of the left. You know, they talk about "income inequality," well what is that but covetousness? So how could somebody support that cause if they're biblical believing Christians?
It's so true! The poors might start coveting $10 an hour, and then where would we be? It's just like that time when Jesus told the multitude, "Damn you, stop coveting my loaves and fishes! Get out! MINE!" Heaven knows that there's nothing covetous about simply wanting to pile up more and more wealth for yourself -- we just dare you to find Jesus saying a single word about that.