Team Of Evils: Meet The Latest Vulture Capitalists In Donald Trump's Cabinet!
News
November 30, 2016 11:13 AM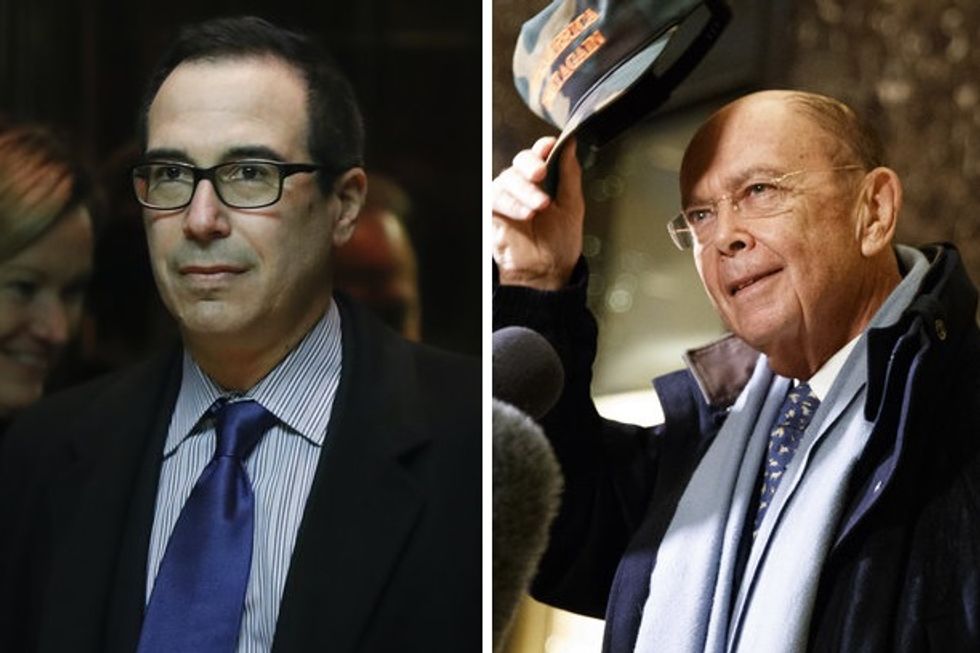 It's Donald Trump's billionaire boys club band
---
Donald Trump, that great advocate of ordinary Americans -- you know, the guy who stands up for "The Forgotten Man" so well that Sean Hannity bought him a shitty painting to commemorate his common touch -- has picked a couple more everyday, ordinary billionaires for his cabinet. For Treasury secretary, Trump wants Steven Mnuchin, a 17-year veteran of Goldman Sachs who was the Trump campaign's chief fundraiser, and for Commerce secretary, he's going with Wilbur Ross, a hedge fund manager who got rich buying failing businesses, implementing layoffs, and reselling them. You know, helping the ordinary worker.
But wait! There's more! During the housing collapse following the 2008 economic crisis, Mnuchin was one of several investors who bought a failing bank and made tons of money foreclosing on homeowners, and Ross ran a textile business that outsourced jobs overseas, and also owned the Sago coal mine, where twelve miners were killed in a 2006 explosion. Let's hear it for Donald Trump, champion of the Forgotten Americans!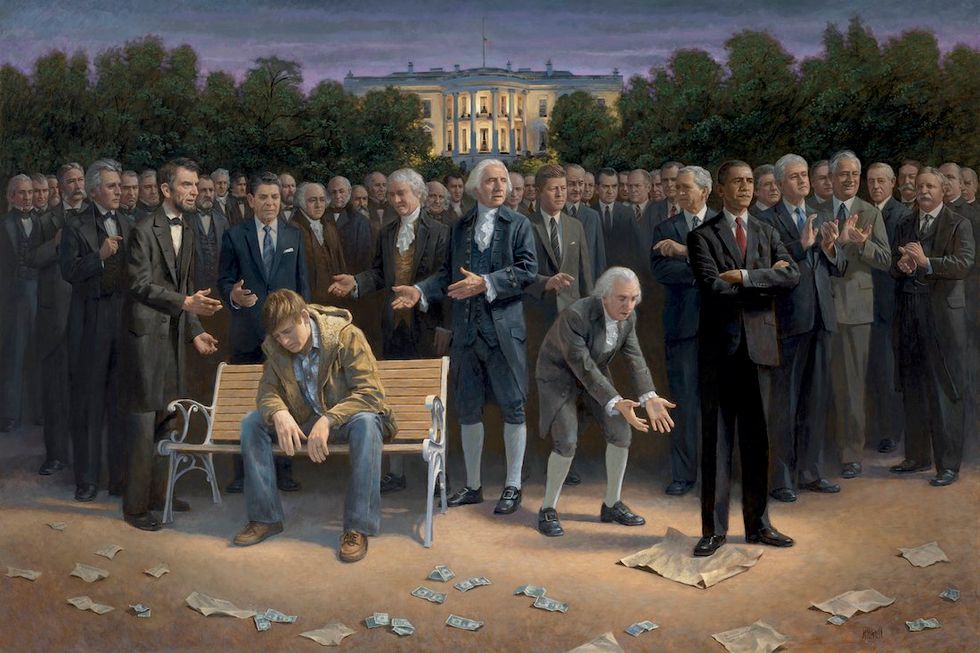 Here's NPR with the deets on Steven Mnuchin's time as CEO and chairman of a bank in California that was called a "foreclosure machine":