Ted Cruz Grunting About Nude Beaches For Some Reason
Sex
November 04, 2021 09:45 AM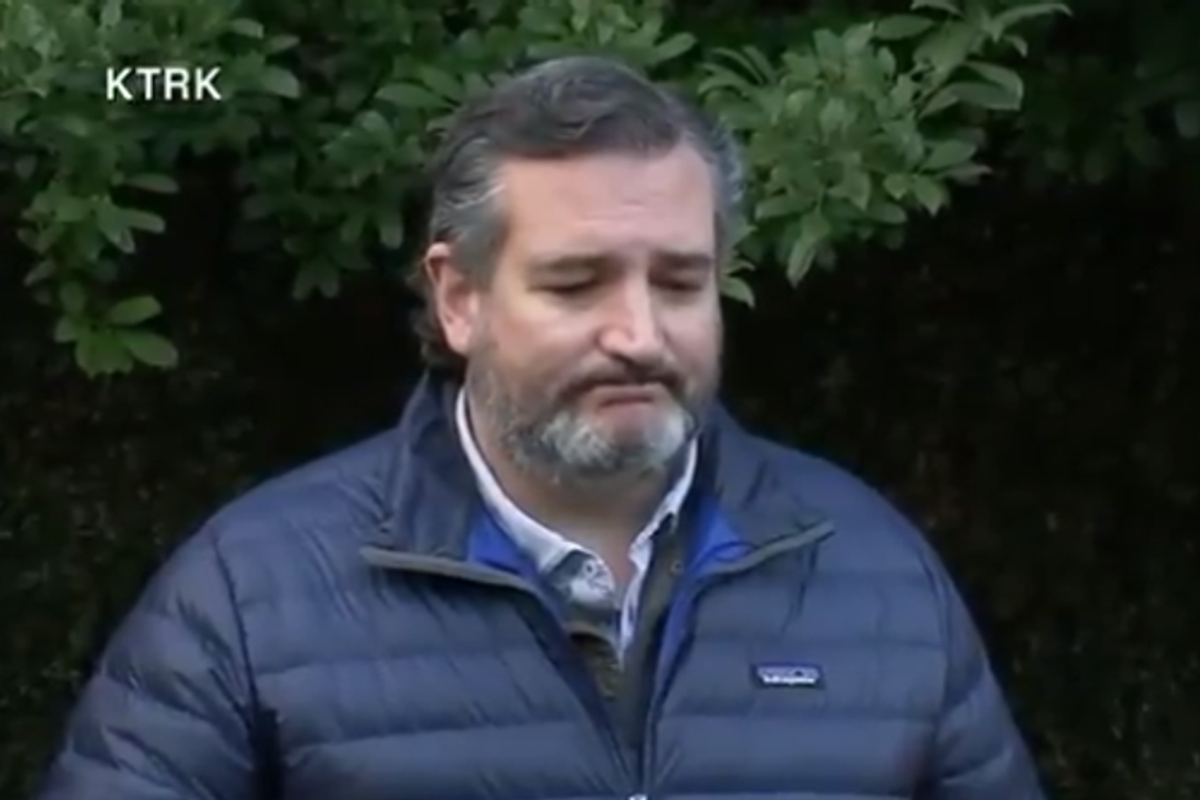 Wonkette's coverage of Tuesday's elections continues with this analysis from Texas GOP Senator Ted Cruz commenting on what happened in a vote in Austin, where voters said "fuck off" to something called Proposition A. Prop A was one of those jerkoff "Let's Hire One Million Cops, That'll Fix It" initiatives. Austin is one of the most progressive cities in the country. Of course they told the police fluffers to pound sand.
But Ted Cruz had an explanation, and it was, well, it was nude beaches. They have one of those in Austin, and it's called Hippie Hollow and, well, grrrrrrrrrrrunt, they're naked. And you know how naked people are, they are grrrrrrrrrrrrunt liberal. And you know how liberals are, they are like grrrrrrrrrrrrrunt fuck tha po-lice.
To be clear, Ted Cruz did not make all those public grunts, it's just that his face suggests he's a pretty prolific grunter, so we like to include it when we imagine his thought processes.
---
Enjoy this clip, it is a gift from the Lord.
help me understand how bringing up a nude beach has anything to do with answering the question Cruz was asked herepic.twitter.com/bU9SdmxmCi

— Aaron Rupar (@Aaron Rupar) 1635965101
Ted Cruz grrrrrrrrrrunt maybe Prop A went too far Ted Cruz grrrrrrrrrrrrunt naked people nude beach.
We don't know if Ted Cruz is implying that because Austin has a nude beach, it hates the cops, or if all people in Austin go to that nude beach or how the nude beach really factors into this at all. Maybe he thinks all people who are nudists are liberals. (Not hardly accurate.) Maybe he is just a never nude, and whenever something happens that he doesn't like, his brain immediately blames it on the nakeds.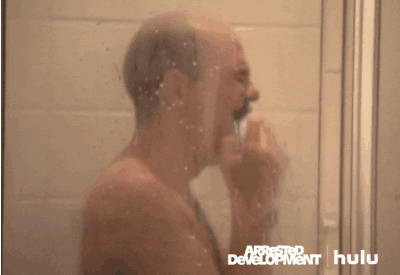 Giphy
All we know is that we did a Google, and found at least one other instance of Ted Cruz just randomly saying grrrrrrrrrrrunt THERE'S A NUDE BEACH IN AUSTIN! just out of nowhere, like some kind of Fodor's travel guide for the repressed.
At some rally he did just before the 2018 midterms, according to this Texas reporter, Cruz was all, "This is Texas, dammit. We respect our veterans and we respect law enforcement" and saying Beto O'Rourke was giving foot massages to THE CARAVANS! (Hahahaha, it's fun to think about made-up Republican freakouts of the past, now that we live and breathe CRITICAL RACE THEORY!!1!!! Anybody wanna talk about GROUND ZERO MOSQUE?)
And then he just suddenly was likegrrrrrrrrrrrrrunt AUSTIN HAS A NUDE BEACH AND IT IS CALLED HIPPIE HOLLOW AND THEY ARE NAKED! NAKED! NAKED! THEY'RE NAKED! PEENERBOOBIES PEENERBOOBIES PEENERBOOBIES PEENERBOOBIES NAKED!
.@TedCruz mentions "Hippy Hollow" in Austin as a source of Democratic votes and quips: "you ever notice the wrong people always go to nude beaches?" #TXSenpic.twitter.com/T3MoZdjWmZ

— Todd J. Gillman (@Todd J. Gillman) 1540491607
Ted Cruz is weird.
Follow Evan Hurst on Twitter.

Wonkette is funded ENTIRELY by a few thousand people like you. If you're not already, would you pls consider being the few thousandth and one?
Evan Hurst
Evan Hurst is the managing editor of Wonkette, which means he is the boss of you, unless you are Rebecca, who is boss of him. His dog Lula is judging you right now.
Follow him on Twitter RIGHT HERE.