Ted Stevens Inexplicably Concedes
News
November 19, 2008 05:41 PM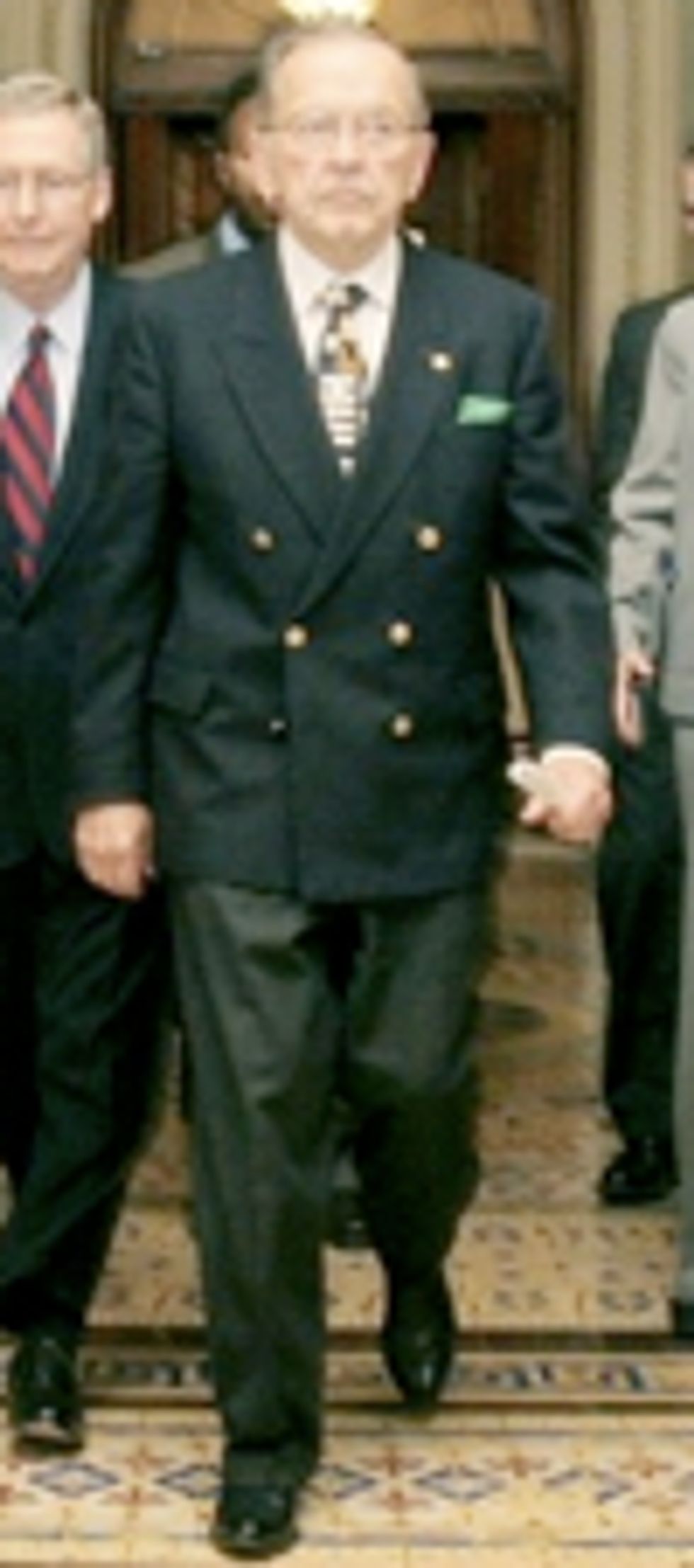 Ted Stevens has represented Alaska in the Senate since the days of Pangaea, when Alaska was a Land Bridge from Russia and he became famous by killin' Cro-Magnon commies who kept crossing over to take factory jobs from "real Americans." He wouldn't resign from the Senate after being convicted on seven counts and wouldn't drop out of his Senate race. This makes it all the more shocking that he has conceded the race to [random warm-bodied Democrat] today,after losing. His Very Classy statement follows!
---
Senator Stevens' Statement on Recent Vote Tallies

ANCHORAGE, AK – Senator Ted Stevens (R-Alaska) today released the following statement regarding his campaign and the most recent vote tallies in Alaska:

"Given the number of ballots that remain to be counted, it is apparent the election has been decided and Mayor Begich has been elected.

"My family and I wish to thank the thousands of Alaskans who stood by us and who supported my re-election. It was a tough fight that would not have been possible without the help of so many Alaskans – people who I am honored to call my friends. I will always remember their thoughts, prayers, and encouragement.

"I am proud of the campaign we ran and regret that the outcome was not what we had hoped for. I am deeply grateful to Alaskans for allowing me to serve them for 40 years in the U.S. Senate. It has been the greatest honor of my life to work with Alaskans of all political persuasions to make this state that we all love a better place.

"I wish Mayor Begich and his family well. My staff and I stand willing to help him prepare for his new position."
Bye bye, love.