Tennessee County Begs God Not To Sodomize It
News
October 05, 2015 11:30 AM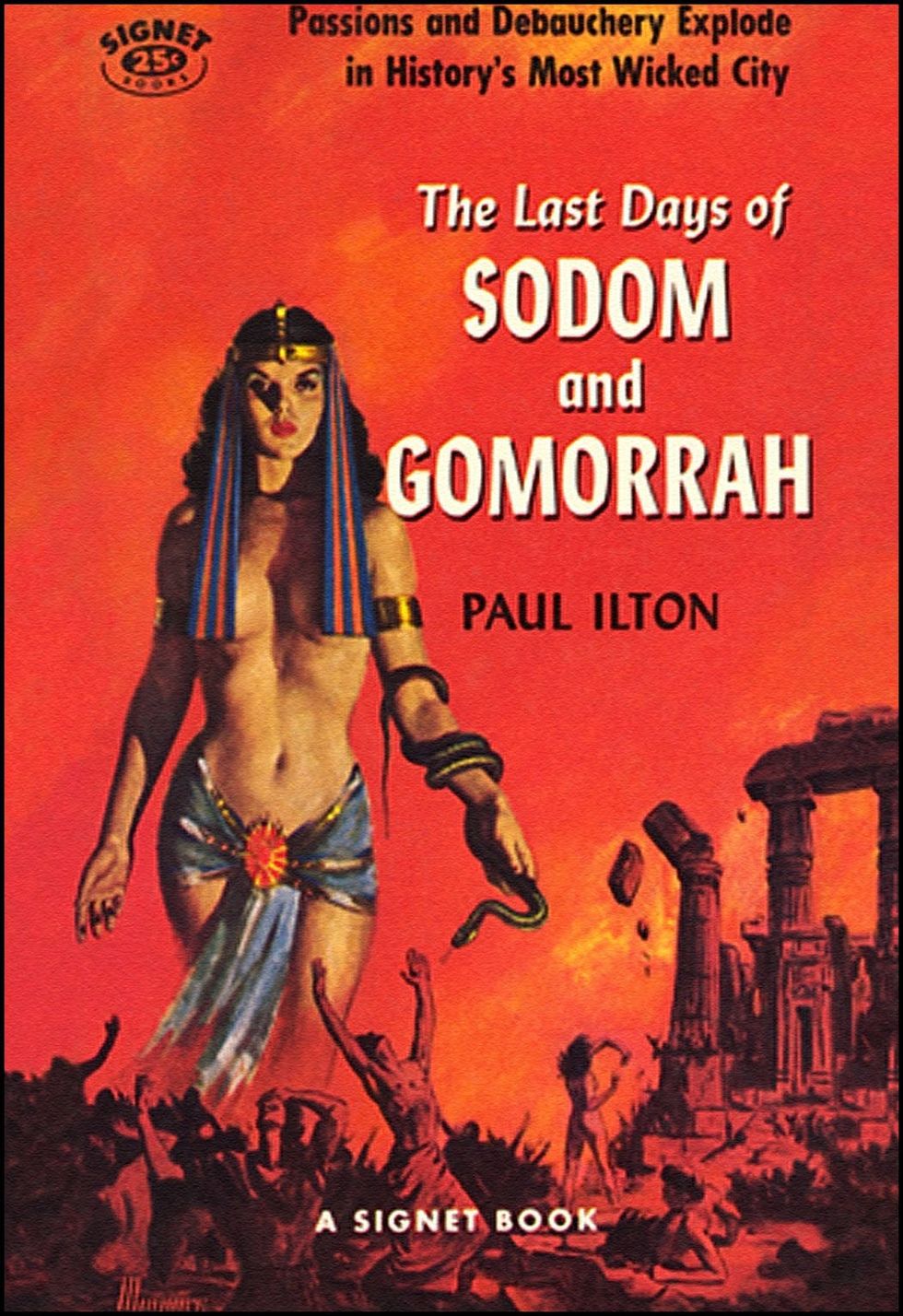 Karen Miller, Blount County commissioner
---
Blount County in Tennessee is just outside of Knoxville, and its Board of Commissioners is VERY WORRIED about all the impending doom God is going to bring upon it, for America's sin of hot male-on-male butt love, and also girl-on-girl butt love. You see, the commissioners have not read their Bibles, so they actually think that the sin of Sodom was homosexuality, even though it clearly wasn't. (BUY A CONCORDANCE, MOTHERFUCKERS!) So Commissioner Karen Miller got out of bed recently, and having scratched "Buy nice harvest-themed windsock for front porch" off her to-do list, she set herself down to write up a resolution. It says all the things about how WHEREAS unelected judges usurp everything when they make gay marriage rulings Good Christians don't like; and WHEREAS ewwwww gay; and WHEREAS the Tenth Amendment is written on this county commission's very favorite communal dildo; until it finally reaches its climax, at which point Miller literally beseeches the God of Abraham to please not do the smiting to Blount County like he did to Sodom and Gomorrah, and perhaps pick a different county instead:
WE adopt this Resolution before God that He pass us by in His Coming Wrath and not destroy our County as He did Sodom and Gomorrah and the neighboring cities. As the Passover Lamb was a means of salvation to the ancient Children of Israel, so we stand upon the safety of the Lamb of God to save us.
Yeah God! There's no anal sex in Blount County, no siree, not in the stock room at the Big Lots in Alcoa, and definitely not in any of the commissioners' Christian bedrooms in the county seat of Maryville, so you just PASS RIGHT OVER with your smiting stick, pretty please? We hear Nashville's chock full of gaysexual demon creatures!
Unfortunately God has other plans, as revealed in a prophecy sent to yr Wonkette by Yahweh himself, on Grindr:
The two angels arrived in Maryville in the evening, and Karen Miller was sitting in the gateway of the city AKA Waffle House. When she saw them, she got up to meet them and bowed down with her face to the ground. "Hey angels! Y'all wanna come over to my house for some biscuits?"
"No," they answered, "we will spend the night at the Comfort Inn. We're here for all the buttfucking, as we've heard that Blount County has the best buttfucking in all the land."
But she insisted so strongly that they did go with her and went to her house, even though there were biscuits at the Waffle House they just left. She assured them that no, her biscuits are just like the ones that Paula Deen does on the television, and they ate. Before they had gone to bed, all the men from every part of the city of Maryville, and also from Alcoa — both young and old— surrounded the house. They called to Karen, "BOY HOWDY WE 'GON FUCK YOUR ANGEL FRIENDS IN THE BUTT, GO VOLS!"
Karen went outside to meet the vicious orange Tennessee homosexuals and shut the door behind her and said, "Y'all get up on outta here, queers! If you won't leave, here's my daughter Betty Sue. She ain't never been deflowered! Do some Christian Sex to her if you want, but y'ain't fuckin' my angels!"
"Get out of our way," they replied. "We want to fuck your angels, in the gay way." They kept bringing pressure on Karen and moved forward to break down the door.
Of course, this made the God of Abraham very angry, and so He decided to go ahead and smite Blount County, for LOLs, because Karen's biscuits were not actually like Paula Deen's, and also because Karen didn't save America from the gays soon enough. Also, why did she so freely offer her virgin daughter to be deflowered by a horde of wild-eyed men? Yeah yeah yeah, it's in the Bible, but there's a lot of fucked up shit in the Bible. BAD MOVE, KAREN.
Later in the text:
By the time Karen Miller reached Chattanooga, the sun had risen over the land. Then the Lord rained down burning sulfur on Maryville and Alcoa — from the Lord out of the heavens. Thus he overthrew those cities and the whole Great Smoky Mountains, destroying all those living in the cities — and also the little knick-knack shops in Gatlinburg. And unfortunately, Karen looked back at the smoldering ruins of the place she used to call home, even though God TOLD HER NOT TO, and God turned her into a giant pillar of dumbass.
In Jesus's name, Amen.
[RawStory / resolution]
Evan Hurst
Evan Hurst is the managing editor of Wonkette, which means he is the boss of you, unless you are Rebecca, who is boss of him. His dog Lula is judging you right now.
Follow him on Twitter RIGHT HERE.