Texas Rep. Michael Burgess: Ban Abortion, Because Fetuses Can't Stop Masturbating
News
June 18, 2013 03:41 PM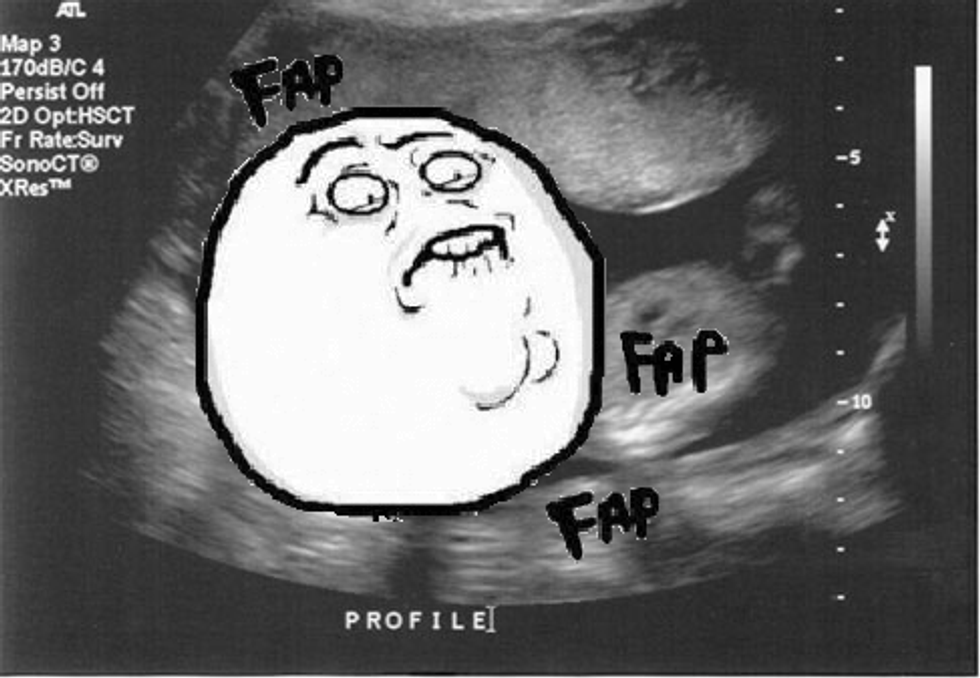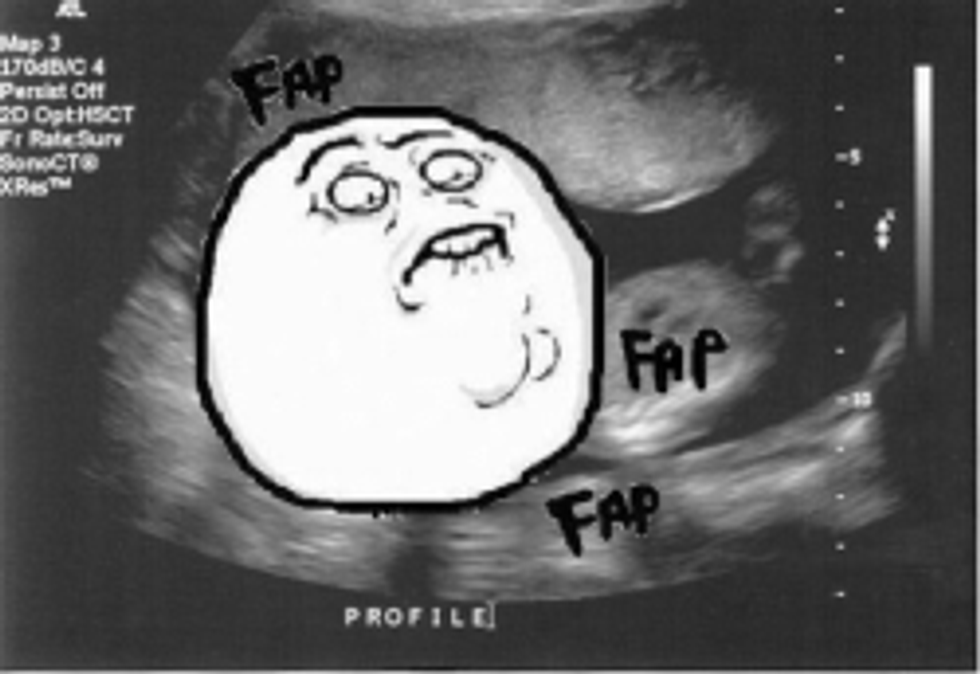 Golly, it's been, what, a whole bunch of hours since someone on the right said something incredibly stupid about abortion, so we guess this is right on schedule: Texas Congressman Michael Burgess (R-Like We Had To Say "R") has a whole new reason to ban abortion at 20 weeks, and maybe earlier: masturbating fetuses. Specifically, the former OB/GYN said,
---
Watch a sonogram of a 15-week baby, and they have movements that are purposeful ... They stroke their face. If they're a male baby, they may have their hand between their legs. If they feel pleasure, why is it so hard to believe that they could feel pain?
Great question, idiot! Burgess's comments immediately vaulted him to the top of the "Saying Dumb Things With Your Mouth Hole Open" division in Wonkette's coveted Legislative Shitmuffin of the Year Awards, and launched the twitter hashtag #MasturbatingFetuses, which was played out about as quickly as you'd expect.
In a typical outpouring of liberal meanness, a lot of people pointed out stupid details like the fact that actual newborn babbies -- you know, the ones that can be ignored by the GOP, because they are no longer in the womb, and hence are Takers -- are pretty much critters of pure reflex, incapable of purposeful movements, so only a House GOP Science Expert could think that a 20-week fetus would be sitting in the womb and touching itself for pleasure. Yes, this does mean that the authors of babby books are part of the pro-abortion plot.  (Rep. Burgess is not on the Science committee, but he is Vice Chairman of the House Subcommittee on Health, so he can bring his Science Knowledge to the debate. And of course he's a member of the GOP Doctors Caucus, which, yes, is an actual thing.) But wait a minute, how do 15-week fetuses even get porn inside the womb anyway?
One has to wonder how the Catholic Church will react to this. On the one hand, life is sacred. On the other hand, masturbating is just plain wrong. And in the smallest hand, fetuses are pleasuring themselves. Maybe fetuses can be encouraged to practice abstinence, or to just say Hail Marys and think about baseball until birth? Or maybe the next papal encyclical will include a section on why some people are born blind.
But let's assume for the sake of comedy that Burgess is correct (in case we weren't clear, he is not.) Will there be slogans, like "If the fetus whacks it, you can't extract it"? How is fapping formed? What does this mean for transvaginal ultrasounds? Should we consider investing in new shaming wands that can play Beethoven -- or Barry White? -- just in case there's a fetus in there?  And might we have to reconsider whether Oedipus was such a weirdo after all, if we ourselves could not stop jerkin' it inside our preggo mamas, back when we were just little tadpoles with our little tent poles? Ew, we have gone too far. Now we know what it feels like to be Michael Burgess!
Ha-ha, that is actually a joke. Nobody wants to know how that feels.
Note: This story was pretty much the only thing anyone wanted to talk about in the chatcave today, so despite Yr Doktor Zoom's byline above, this piece became a collaborative effort, a veritable Masturbating Fetus on the Orient Express.  As Alex Ruthrauff put it, if you can't make a joke out of masturbating fetuses, you have no business writing for Wonkette. Participants included Alex, Dok, DDM, and Kaili, but we're not saying who wrote what, because socialism of course, and plausible deniability also. We hope this exercise proves useful to the Faith and Freedom Coalition in its efforts to find the funny side of abortion.