The 2019 Puerto Rico Governor Hunger Games Have A Winner! (For Now)
Everywhere Else News
August 09, 2019 10:10 AM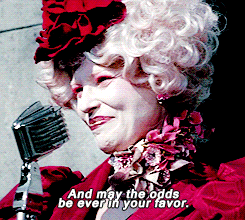 So Puerto Rico has now had three governors (the equivalent of the president in any other country) in a week. Take that, mainland United States Congress!!!
After the Puerto Rico Supreme Court found that Pedro Pierluisi was unconstitutionally sworn-in as governor and told to him vacate La Fortaleza (The Fortress, the name of the governor's mansion in Old San Juan), Wanda Vazquez Garced became the Governor of Puerto Rico. On his way out, Pierluisi released a taped statement that appeared to be filmed in front of a green screen:

Or on the set of Lex Luthor's library in Richard Donner's Superman.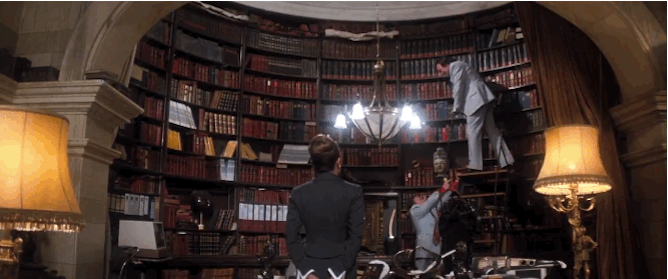 Even had Otis doing sign language!
---
Pierluisi was conciliatory as he wished Vazquez and Puerto Rico well in the future ...
Given the decision of our highest judicial forum, I must give way and support the Secretary of Justice of Puerto Rico, the honorable Wanda Vázquez Garced [...] I wish her success as governor of Puerto Rico.
... then scrubbed any mention of ever having been governor like an annulled marriage!

While Pierluisi was beating Anthony Scaramucci for shortest goverment tenure, Vazquez was sworn in and arrived at La Fortaleza to give her own pre-taped speech:

As the position of Secretary of State is vacant, I will assume the position of governor of Puerto Rico, as established by our Magna Carta […] I arrive at this position by constitutional provision and by opinion of law, but with the greatest respect and determination to serve my people and to push Puerto Rico forward. It is with great humility and commitment that I assume the position to direct the destinies of our country, with responsibility and delivery […]
And while this ended the legal limbo of who's in charge, it does not mean that things return to normal. Outside La Fortaleza, the same protestors that chanted "Ricky Renuncia" (Ricky Renounce) have now just made it "Wanda Renuncia" while chanting "Don't dress up, you're not staying. And take the Board and Thomas Rivera Schatz with you."
Vazquez for her part seems intent on staying until the end of Rosselló's term in 2020. She also stated she is not running for re-election and is considering Puerto Rico's Resident Commissioner (and one non-voting member of the US Congress), Jenniffer González Colón, as the new secretary of state and next in the line of succession. As reported by El Nuevo Dia, Puerto Rico's largest newspaper:
Sources said Washington Resident Commissioner Jenniffer González Colón appears as likely to replace Vázquez Garced in the coming weeks. If this were the case, the now-former Justice Secretary would have to appoint González Colón as Secretary of State and then resign, once the House and Senate confirmed the Resident Commissioner.

This move has allegedly been already agreed with the Senate president and with the president of the House, Carlos "Johnny" Méndez. In a radio interview (NotiUno) with Enrique "Kike" Cruz, Rivera Schatz yesterday recommended that González Colon takes office.

Asked about this scenario, González Colon said "that is for the chambers and the governor to decide. I will support whoever they choose. That has been my position since day one."
So with Governor No. 4 already lined up, the people of Puerto Rico, resilient and creative as ever, have found the humor:

Maria couldn't stop Puerto Ricans. Politicians can't stop Puerto Ricans. May we all have the fortitude and 'can do' attitude of the Puerto Rican people. At this rate, they'll get the government THEY deserve and have fought for. Hopefully with Governor Ricky Martin to guide us through this vida loca!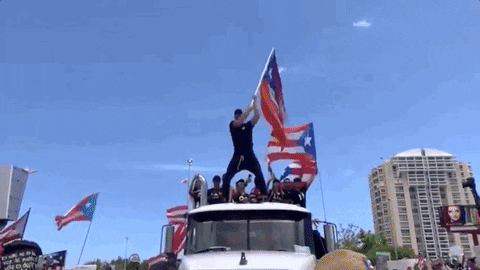 Face it: It's what it's all been leading to!Giphy
May the odds be ever in their favor.
Wonkette is funded ENTIRELY by YOU. Go ahead! Fund us!
Michael Mora
Your friendly neighborhood Puerto Rican Political Freelance Writer for @wonkette. Pop Culture observer, Amateur Movie reviewer & Comics fan. Former Active Duty Marine. All opinions are mine only.