The Lifesaving Power of IHOP's Semi-Edible Poison (Maybe)
March 01, 2011 11:59 AM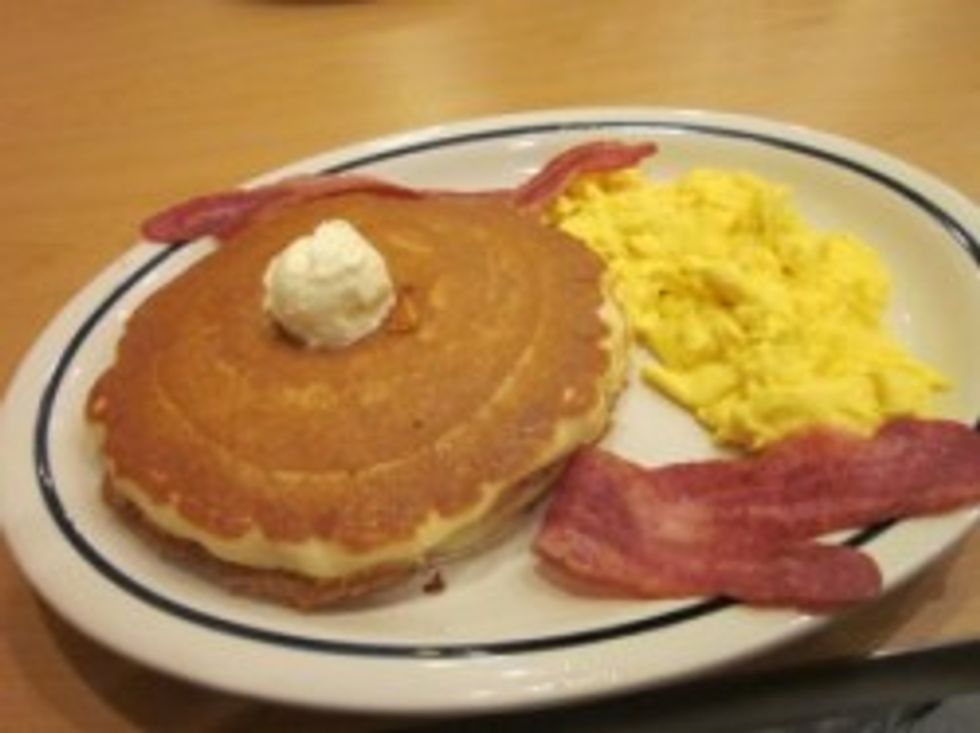 Some cancers get big fancy races on the National Mall, the support of the NFL, full rights over a color, and the satisfaction of raising millions of dollars for education and research. Some cancers even get the support of the brothers Koch, which is morally confusing. Other cancers, though, have to settle for the donations people may or may not make after eating a free stack of buttermilk pancakes from their local 24-hour lard shop. It's hard out there when you're not America's Favorite Cancer or America's Villains' Favorite Cancer, so if you feel like doing something to help eradicate Leukemia and/or Lymphoma, eat pancakes at IHOP today.
---
There really are only two times when the food served at IHOP is morally acceptable to the type of people who spend their days rallying against processed Mac and Cheese and their nights eating its "elevated" yet probably-just-as-poisonous equivalent: when they are drunk or when free food is involved. Throw in a good charity like cancer, even if it is blood cancer, and the place will be packed.
IHOP will be giving away a free short stack of pancakes today between 10 am and 10 pm in celebration of National Pancake Day, Real America's Other Christmas and a handy promotional event for the Flapjack Union, and, we guess, cancer, too. The hope is that you will eat this stack of flour, sugar, MSG, nuclear eggs, and non-local pig product, and that this near-death experience will move you to donate some dollars to these up-and-coming diseases.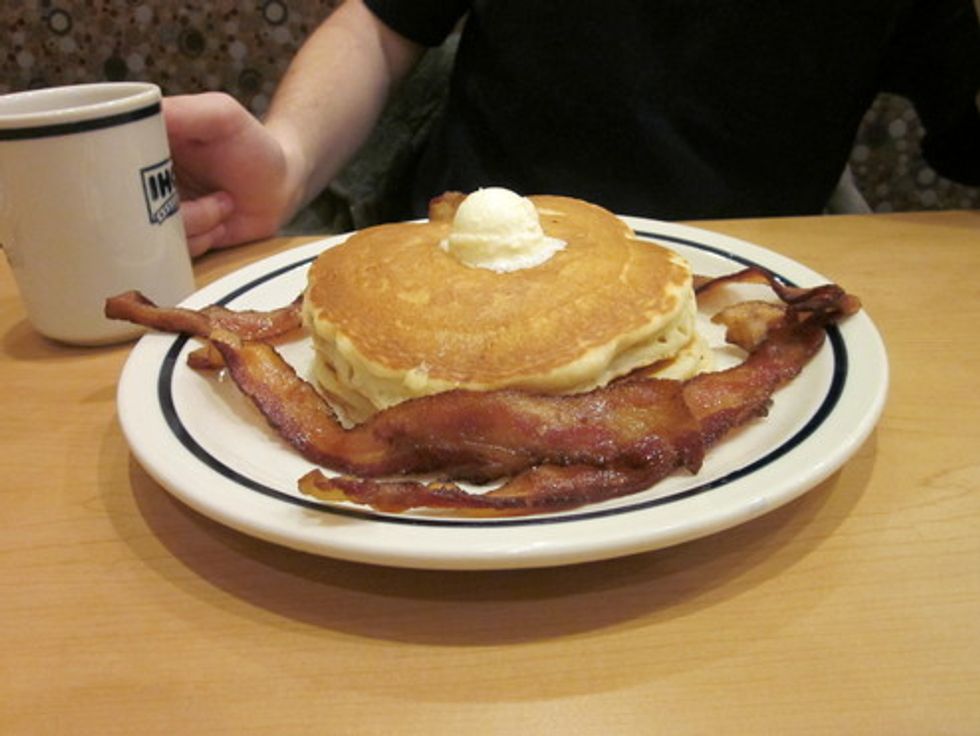 If it bothers you that there won't be a cure for cancer at the bottom of your pile of free pancakes, there is always the Susan G. Komen Race for Cure, which is in D.C. in June. Although there technically will not be a cure at the end of the race either, there will be Yoplait yogurt.