The NFL Cheerleaders Need A Union. We Imagine The Teamsters Would Oblige
News
January 24, 2014 03:30 PM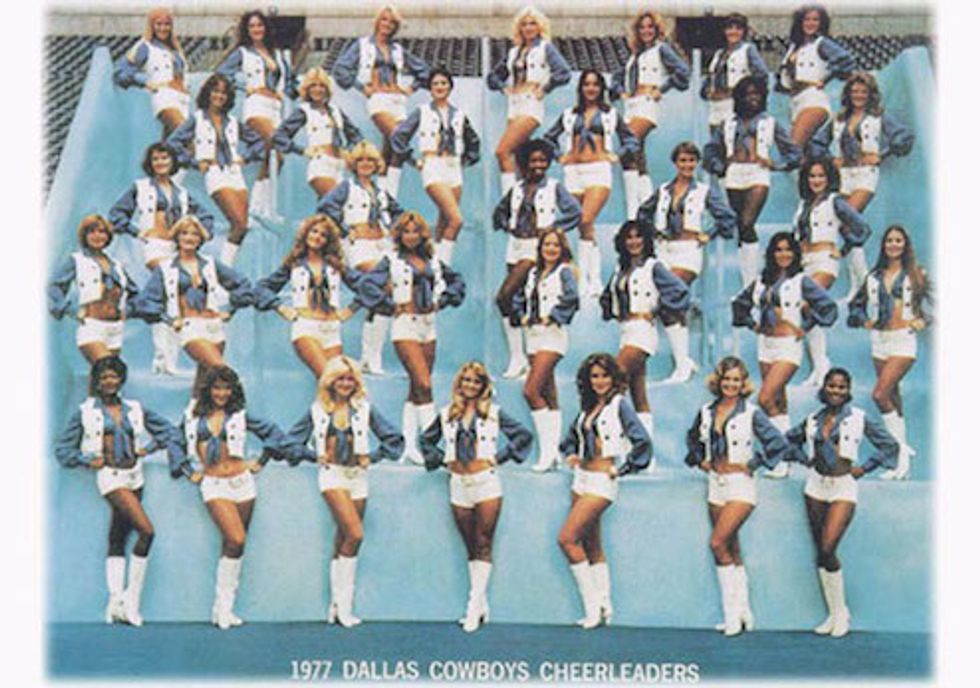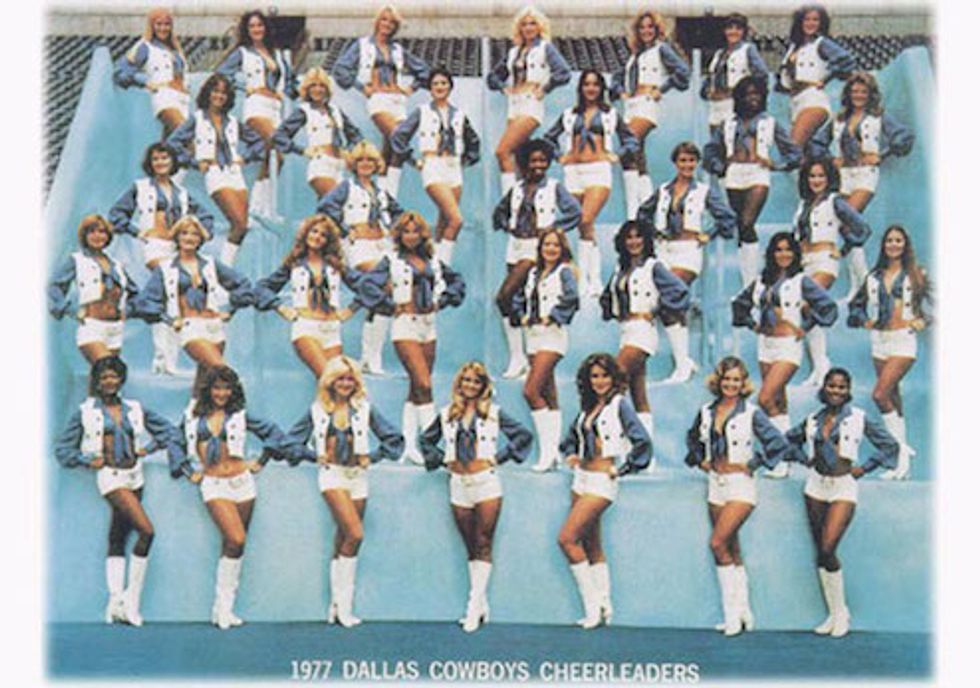 We wish we could say we were surprised by the fact that pro football cheerleaders earn wages that make McDonald's workers look well-compensated, but we aren't. Finally, one squad -- the Oakland Raiderettes -- has stepped up and sued their team because they are as mad as hell and they just aren't going to take it any more.
This week, current and former Raiderettes—the cheer squad for the Oakland Raiders—filed suit in the Alameda County Superior Court, claiming that the football team "withholds all pay from the Raiderettes until after the season is completed, does not pay for all hours worked and forces the cheerleaders to pay many of their own business expenses," according to the San Jose Mercury News.

The Raiderettes' lawyer, who is demanding tens of thousands of dollars in back-pay, said the cheerleaders make only $1,250 a year, or less than $5 an hour, and they're fined for minor lapses like bringing the wrong pom-poms to rehearsals or for "not turning in written biographies on time." One of the plaintiffs added that the team also makes the women foot their own hair, makeup, travel, and photo expenses.