The Submissive Wives Of TLC Would Be More Than Happy To Make You A Sammich
Featured
May 16, 2015 03:00 PM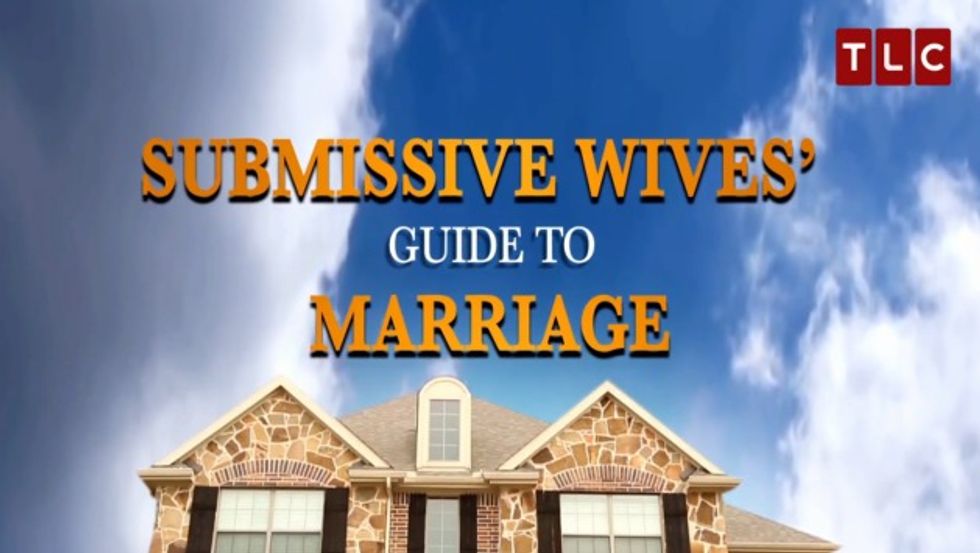 ---
"If you are a strong woman, you can submit to your man."
This potent message of female empowerment comes to us from Tara Furman, one of the stars of an exciting new TLC special rolling out this Sunday night. The network responsible for such radical re-interpretations of the American family as My Husband's Not Gay and Sarah Palin's Alaska stands ready to spice up your weekend with Submissive Wives' Guide to Marriage.
[contextly_sidebar id="XMHEWfUhJ0HSL5M9P4JLucI4dpst1b3V"]
In this sexploration of the modern lovescape, three couples seek harmony by making use of "one of the greatest gifts that God has given to a woman," the power to hand all control to her man. And don't think this biblically-mandated deference is limited to picking out family cars and paint colors: ladies should be ready to put on their "hoochie mama" best and fork over the sex when they're not fetching snacks for the master of the house.
It's all laid out in Tara's recipe for a successfully submissive wife: "Her job description is to help her man, serve her man, submit to her man, and sleep with her man."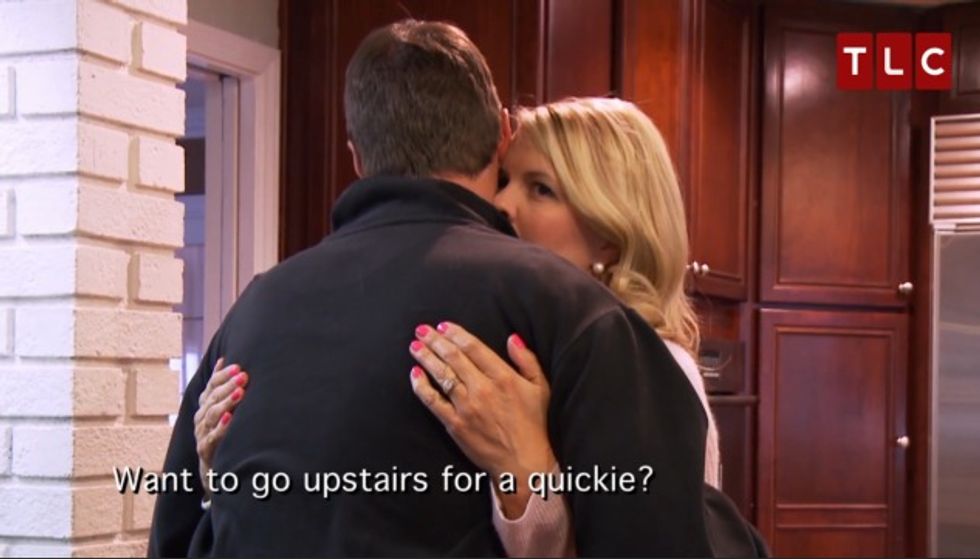 Tara shows us how it's done.
If you're thinking, "I've heard this thoroughly realistic and logical concept before," you are of course right: Laura Doyle published The Surrendered Wife, presumably with her husband's permission, back in 1999 to help us all find "intimacy, passion, and peace" by making a woman's choice of husband the last thing she decides on her own. (And don't fret, spinsters! Doyle's follow-up, The Surrendered Single, will make you "confident, feminine, and dignified" enough to maneuver yourselves into the path of that domineering husband you're seeking.)
Like My Husband's Not Gay, TLC doesn't just showcase people who've settled in to their novel interpretation of marriage dynamics. The not-gay Mormons had Tom, a single Long Beach missionary trying to find a lady to help smother his desire for men with enforced straightness, and the Guide to Marriage follows Mark and Kristin, who are attempting to save their faltering gender-equal union by promoting the husband to foreman of the marriage project.
From watching Kristin try to keep a straight face while ferrying a pan of tater tots to the table for her man, it's easy to see why her mother-in-law thinks "she will not be able to continue this on a daily basis."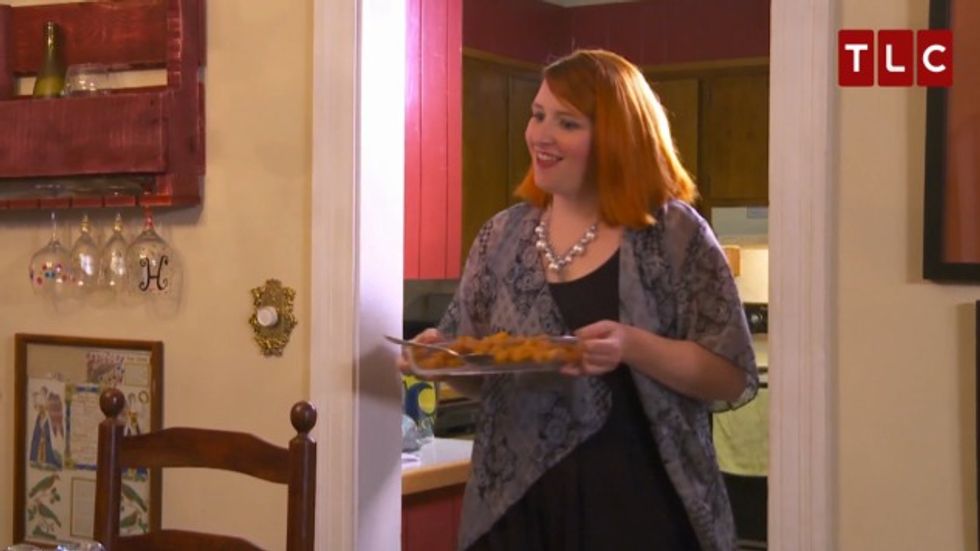 With submission-evangelist Tara deployed as Kristin's mentor, the husbands go golfing to give Tim a chance to school Mark on how to run his marriage like a man.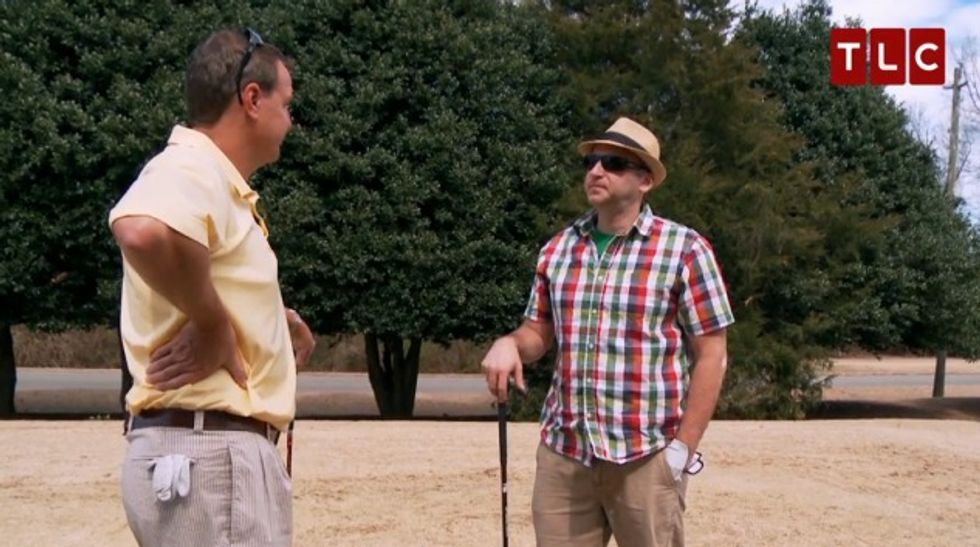 "For her to submit to you, you've gotta give her something to submit to."
The Wonkette social science research desk confirms that marriages often operate in ways that appear bizarre and freaky to outsiders, so we're willing to believe that there are couples who find their own form of happiness this way.  "I have a joyful home," Tara says, "because I am a submissive wife."
We still can't shake the feeling, though, that it must take every ounce of the female strength Tara describes to not snap and clock her husband across the jaw with a cheerfully-fetched bowl of popcorn after a few days of this.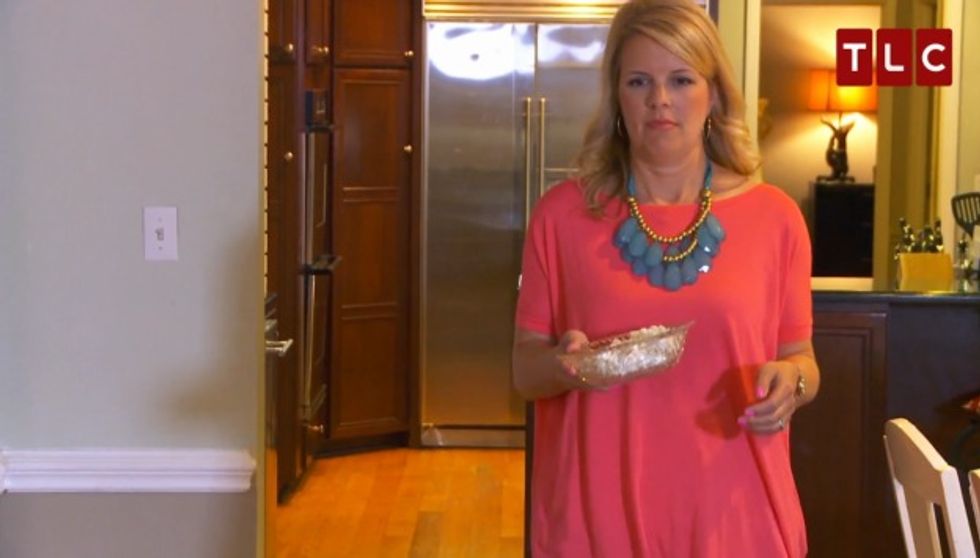 You can enjoy the trailer, complete with TLC's trademark jaunty incidental music, down below, and tune in tomorrow to see what happens when wives stop being polite and start being positively subservient.