They're Shutting Off Your Power! Please Give Your Last Dime To Tim Scott!
State/Local Politics
December 12, 2022 09:20 AM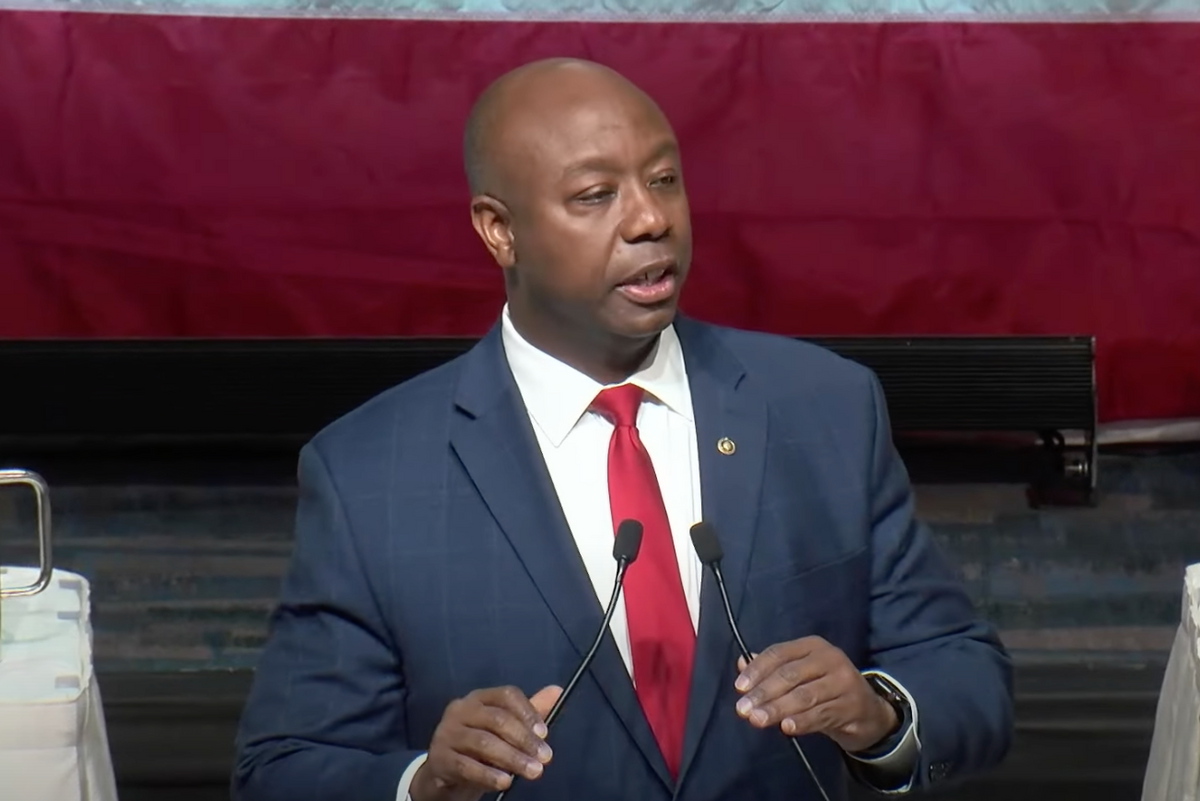 Herschel Walker's ass-whooping last week ensured that Tim Scott remains the lone Black Republican in the Senate. Despite this setback, Scott's keeping busy. He's still sending out fundraising emails, even though every midterm election is over except the one in Kari Lake's mind. Her imagination has a limitless budget and doesn't need actual cash.
South Carolina's junior senator is sending his constituents messages that warn, "Your heat will be turned off. Emergency Notice." That sound serious! Heat keeps you warm on those frigid 50-degree South Carolina nights. When you click on the alert, you're led to another email that repeats the warning, "Your heat will be turned off."
According to the screenshot taken by Huffington Post, this all looks very scammy.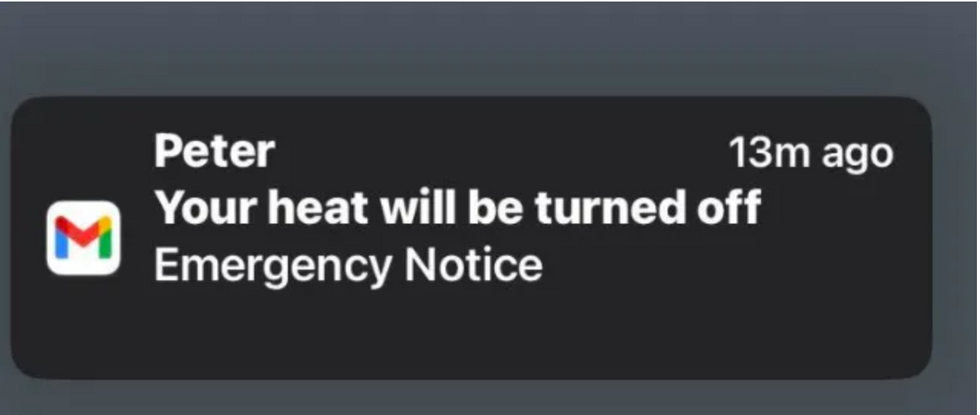 And it is! Scott's still shilling for his re-election, which he already won overwhelmingly. He also promised that this was his last Senate race. Maybe someone on the street will beg him to serve another term, like Ron Johnson, or maybe he's just amassing a mountain of cash to set on fire for a pointless presidential campaign.
PREVIOUSLY:
Stop Trying To Make Nikki Haley/Tim Scott 2024 Happen. It's Never Gonna Happen.

Tim Scott Very Glad To Live In A Not Racist Country Despite All The Racism He Has Personally Experienced
---
After scaring the pants off the recipient, the body of Scott's email reads, "President Biden claims gas prices are better now than when he took office." It's true that Biden has made shaky remarks about gas prices.
During an October visit to Syracuse, New York, Biden said, "Today, the most common price of gas in America is $3.39, down from over $5 when I took office." When Biden was inaugurated in January 2021, the nationwide average price of gasoline was about $2.46 per gallon. But the pandemic still raged at this time. Gas prices might've been lower, but we still weren't traveling with post-vaccination abandon.
Scott's shifty email continues, "Biden has crippled our patriotic oil & gas industry and every American is paying the price. Many have been FORCED to turn off the heat in their homes because the prices are simply too high, leaving families without warmth during the winter."
The oil and gas industry isn't known for its patriotism. Otherwise, it would might've given a break to struggling Americans during a pandemic. Yes, people have resorted to turning off their heat because of surging heating costs. That's a tragedy, but it's not Biden's fault. There are many factors at play, as CNN reports, "including the war in Ukraine, OPEC+ cuts, a surge in energy exports, lower energy inventories, and a high demand for natural gas in the US electric power sector, according to the Energy Information Administration."
EIA projects heating a home with natural gas will cost an extra 25% this winter, and heating with electric will run 11% higher. The steepest hike will be on heating oil, which is expected to be 45% more expensive than last winter, squeezing roughly 5 million households, mostly in the Northeast
Unfortunately, low income families who risk freezing to death don't qualify for government assistance. Scott has personally voted against most of Biden's efforts to help struggling Americans.
If Scott is genuinely worried about these people, he might set up a GoFundMe for some extra blankets or hot water bottles. Instead, he offers a survey about whether we should drill for more oil. It's not even a valid survey. All the links take you to the same page requesting donations to Scott's campaign. Uh, what campaign exactly? Again, he already won re-election in November by 25 points.
Scott is exploiting the real misery of human beings so he can restock his campaign war chest. There's no way to spin this where he's not scum.
Follow Stephen Robinson on Twitter if it still exists.

Subscribe to the Wonkette YouTube Channel for nifty video content!
Look at our pretty photos on Instagram!
Yr Wonkette is 100 percent ad-free! Please subscribe, donate, and otherwise help keep us alive and kicking!
Stephen Robinson
Stephen Robinson is a writer and social kibbitzer based in Portland, Oregon. He writes make believe for Cafe Nordo, an immersive theatre space in Seattle. Once, he wrote a novel called "Mahogany Slade," which you should read or at least buy. He's also on the board of the Portland Playhouse theatre. His son describes him as a "play typer guy."