Pawlenty Brags About Watching Male Athletic Snuff Porn To Seem Tough
News
April 04, 2011 08:14 PM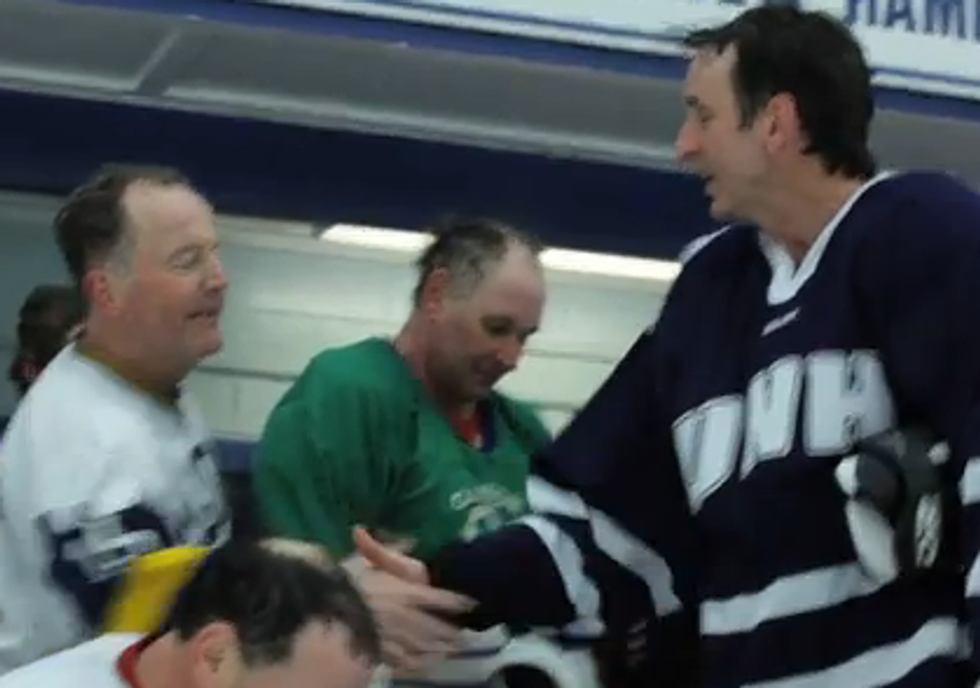 "When Tim Pawlenty wants to relax,he goes to hockeyfights.com." Jeez, Pawlenty, stop measuring the drapes in the White House! You don't have to be the most presidential presidential candidate ever. Yes, if you somehow thought Pawlenty was boring, depsite all those lens flares and jerky camera movements and the cyborg sound effects he makes in his videos, he wants you to know that he masturbates to collected clips of strapping men pulling off their clothes and beating each other to a bloody pulp. "You know, guy stuff! Masculinity!"
---
The just-out-of-office Minnesota governor confesses a love in his new book for "watching two guys, gloves down, helmets off, pounding each other while the ref stands back and lets it happen."
FAP FAP FAP FAP FAP. (Haha, some Politico intern had to read a book written by the personification of the color beige.)
"Occasionally, if I really need a good mental break and I can't get out on the ice for one of those old-timers' games, I'll sit at the computer when I'm home at night and pop over to hockeyfights.com to watch a few of the latest videos," Pawlenty writes in "Courage to Stand," which comes out Tuesday.
When he can't "get out on the ice" and beat up defenseless elderly men he has to go huddle over the computer in the basement in the middle of the night and get his fix with the porn of that? This really does not seem like something he should be talking about.
He says he'll call his wife, Mary, over when he sees a really exciting one.

"I know she has zero interest in watching those fists fly, but it's interesting to me," he adds.
T-Perv. "Meat-packing" indeed. [Ben Smith]