Toddlers Murdering Selves At Alarming Rate, No End To Rampage In Sight
Guns
April 29, 2016 02:49 PM
The real mystery is who's arming them.
---
With six gun attacks by toddlers on Americans in the last week, the number of deaths and injuries (five deaths, one injury) caused by armed children now exceeds the number of Americans (four) killed in the terrorist attacks in Brussels. And yet Donald Trump has remained silent on the wave of killings. Shouldn't he at least announce a ban on toddlers coming into the country until Congress figures out what the hell is going on? The Census Bureau estimates that there were nearly four million births in 2013, so even accounting for attrition as they blow themselves and each other away, that's surely a much greater threat than the annual 250,000 Muslim migrants to the USA that has Breitbart freaking out.
This is not about fear-mongering. This is about math. Toddlers are killing Americans at record rates, and no one is making any effort to stop them. Just look at the evidence that a deadly armed threat is adorably stomping around in onesies, smiling and drooling, saying "Mama," and waiting for the chance to kill us and our children, who are often themselves:
"Eddie Eagle" safety campaign
from the NRA still has a little ways to go. The group EveryTown for Gun Safety has tallied
77 shootings
involving children under the age of 18 so far in 2016. And yet Donald Trump and Ted Cruz refuse to do anything to stop the bloodthirsty rampages by toddlers against themselves and their own parents.
Still, one must note that really, a few dead kids is nothing compared to the hypothetical need for armed Americans to overthrow a tyrannical government that tries to take our guns away, or force us to take gun safety classes, or store our guns safely. Also, as a genius replied to the tweet that first brought this week's carnage to our attention, if people really cared about children, they'd ban bedding, plastic bags, and transportation, which kill far more children, so there: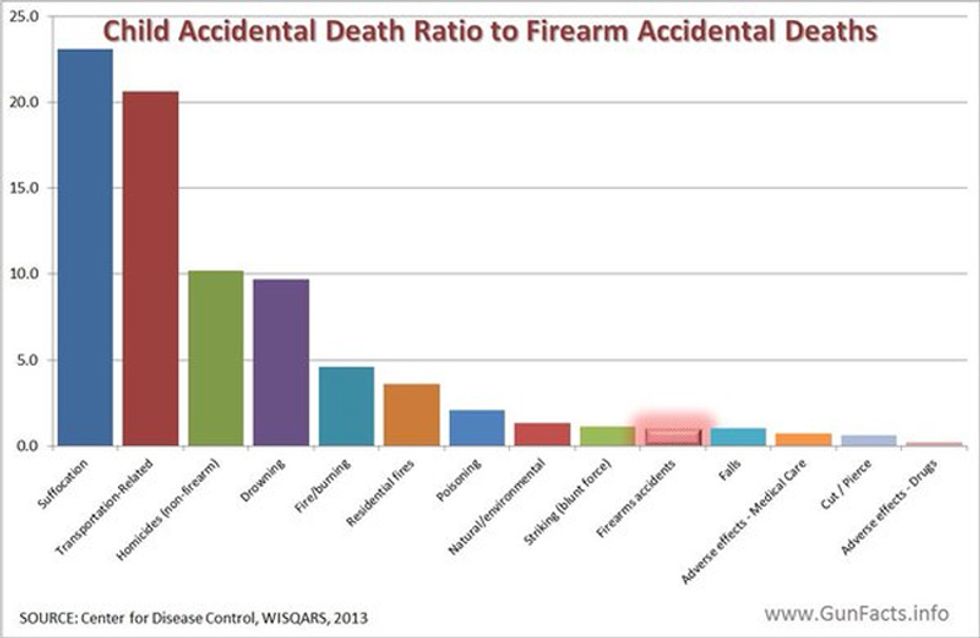 safe storage of handguns,
it's an Unconstitutional Infringement on our Most Basic Freedom. You'd almost think the comparison chart is misleading in that respect.
In any case, we certainly need to do something about this epidemic of armed attacks by toddlers. We're calling on law enforcement agencies to investigate areas where they gather, monitor their activities, and work to keep our children safe from these tiny terrorists. In a sane society, we'd take steps to eliminate the threat. Perhaps detention camps for toddlers are the answer.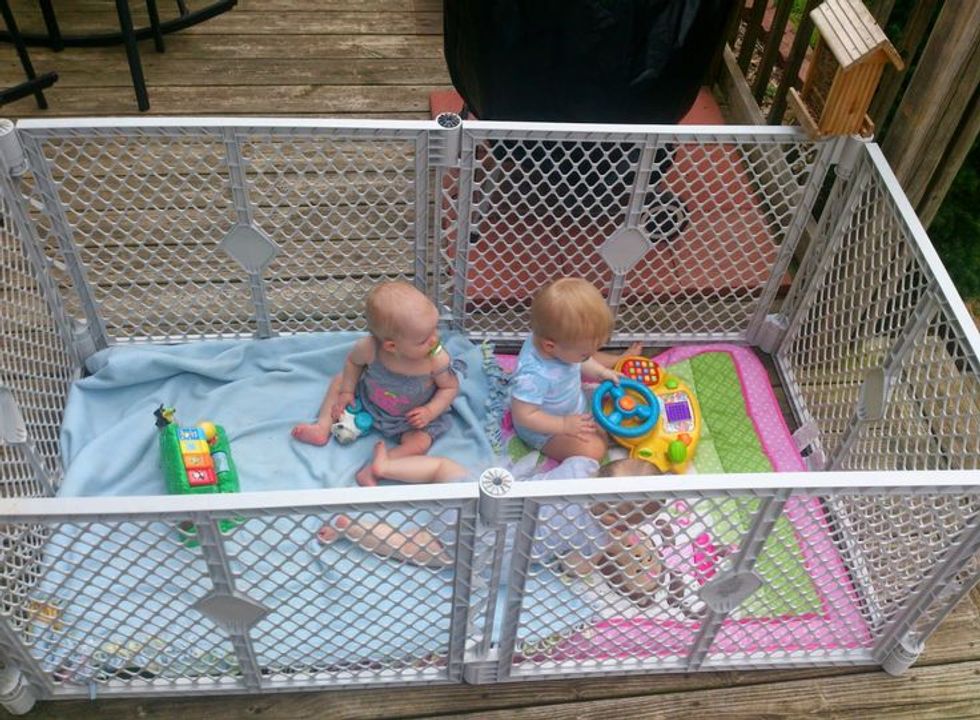 [Christopher Ingram on Twitter / CNN / 9 and 10 News / NewsEveryDay / WaPo / KSLA / FoxKC / Atlanta Journal-Constitution / WaPo / Everytown for Gun Safety]