Tom Friedman Talking Doll Won't Stop Talking!
News
December 24, 2009 01:54 PM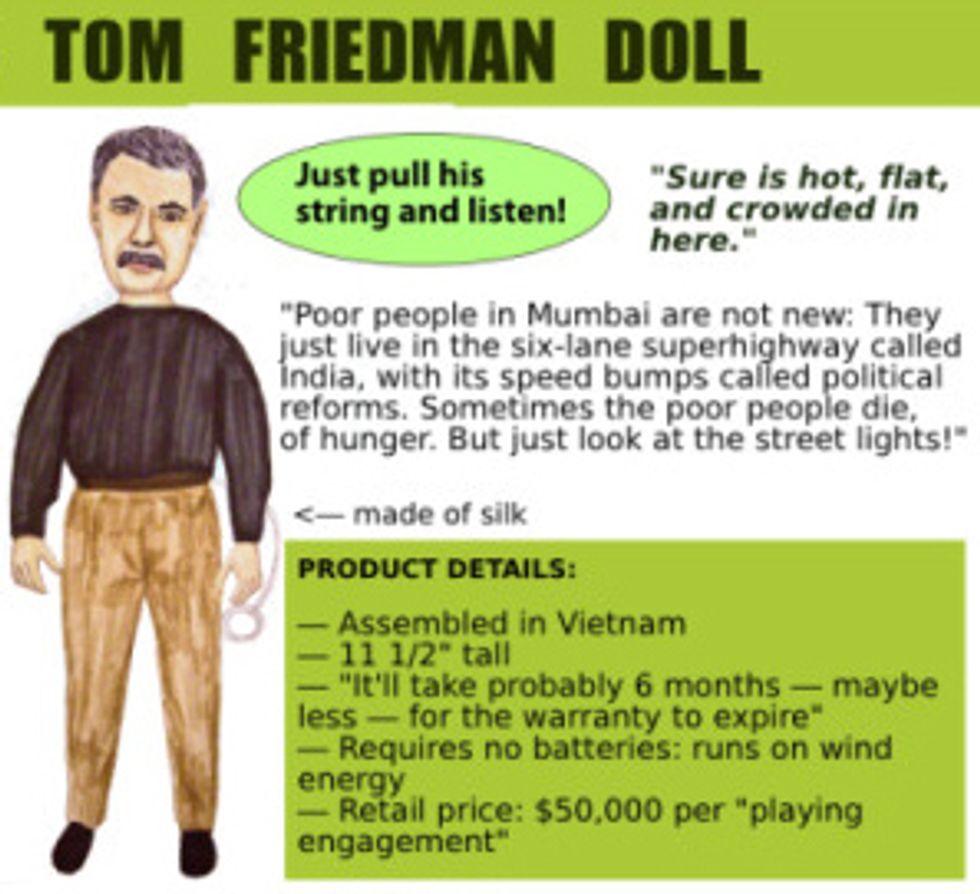 Wonketteartistic contributor (and Chicago Reader staffer, yay!) Lauri Apple has a special War On Xmas Eve present to bless all of you, everyone: It's the Talking Thomas Friedman Doll, direct from a business-class flight from some exotic foreign destination with Pizza Huts and golf courses! He's so full of crap, your dogs will try to eat him!
---
Print it out for that special person you don't really want to spend money on: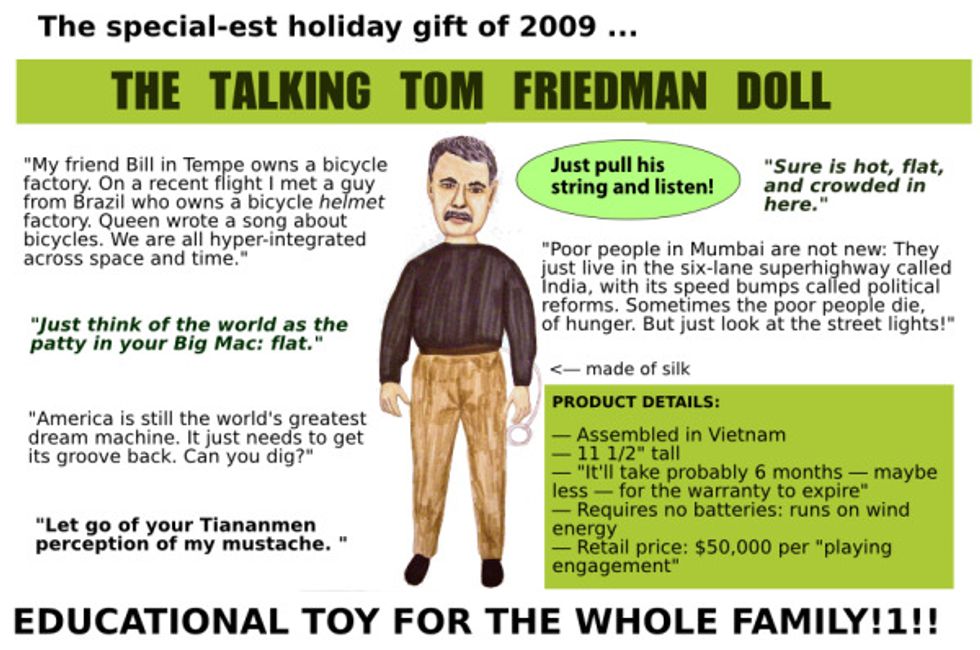 Hooray for globalist banality!