Trump Finally Gets Ukraine To Announce Criminal Investigation, LOL
Ukraine
January 16, 2020 03:50 PM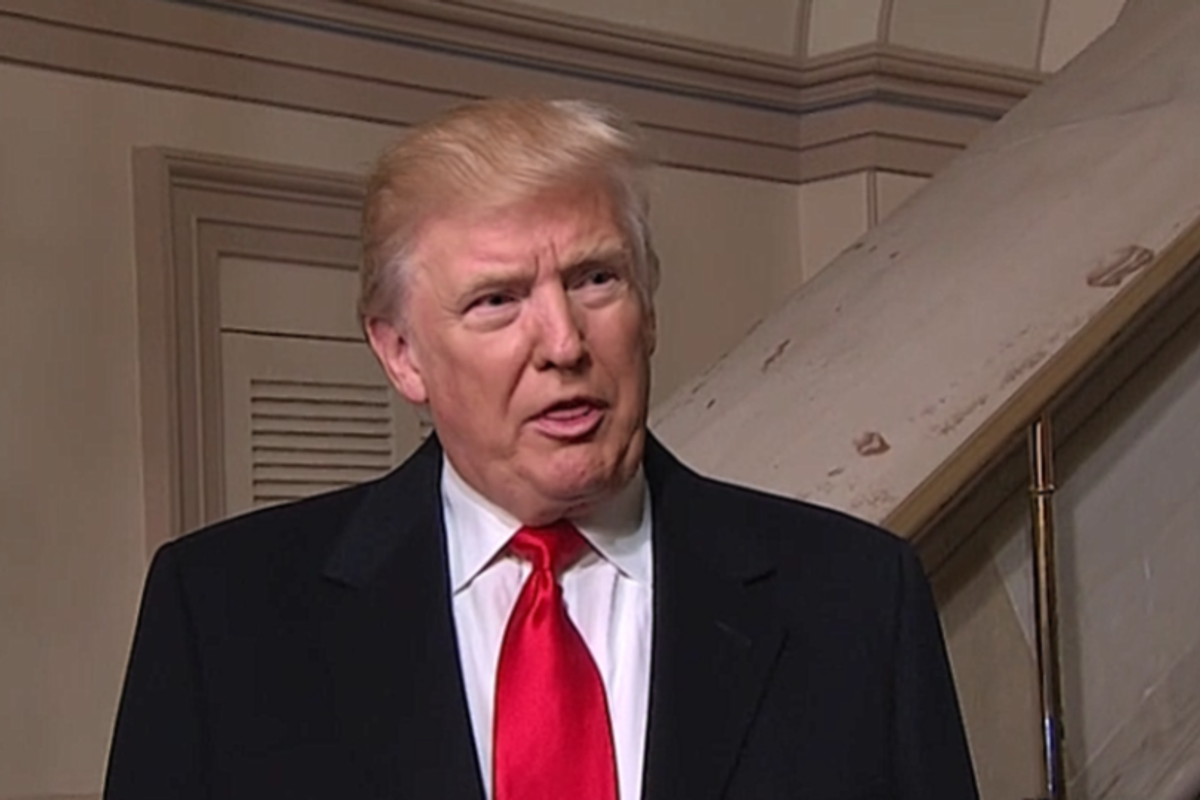 Wompity womp womp womp. Womp.
Well boy howdy, that Lev Parnas interview and alllllll those Lev Parnas texts sure are making some waves, all the way over to the nation of Ukraine! And wouldn't you know it, but Ukraine has announced a criminal investigation, just like Donald Trump and Rudy Giuliani have been begging them to do for over a year now.
'Cept it is not an investigation into Joe Biden or Hunter Biden or how Hillary Clinton and Ukraine conspired to steal the election from herself and give it to Donald Trump so Nancy Pelosi could impeach him right in the balls, SAD TROMBONE.
It is instead a criminal investigation into whether former ambassador Marie Yovanovitch was actually under surveillance, as batshit nutfart landscaper congressional candidate stinky Robert F. Hyde seemed to suggest in his WhatsApps with Lev.
And they want the FBI to help.
---
BuzzFeed reports:
Officials from Ukraine's interior ministry announced the investigation in a televised briefing, citing a trove of documents released by House Democrats on Tuesday that included several cryptic WhatsApp messages between Lev Parnas and Robert Hyde that discussed monitoring Yovanovitch's physical movements and electronic devices.

"Ukraine's position is to not interfere in the domestic affairs of the United States," an interior ministry official said.

"However, the published records contain the fact of a possible violation of the legislation of Ukraine and the Vienna Convention on Diplomatic Relations, which protects the rights of a diplomat on the territory of another country.

"Ukraine cannot ignore such illegal activities on its territory." [...]

Ukraine's interior ministry said its goal "is to investigate whether there were any violations of Ukrainian and international laws" or "if it was just bravado and fake conversation between two US citizens."
UM OK, UKRAINE, THAT IS SO GREAT AND ALL?
BUT WHAT ABOUT JOE BIDEN?
WHAT ABOUT HUNTER BIDEN?
WHAT ABOUT THE UKRAINE PEOPLE WHO SAID MEAN THINGS ABOUT DONALD TRUMP ON FACEBOOK?
WHAT ABOUT ...
OK seriously, though.
As we said, the texts themselves between Hyde and Parnas are batshit, with Hyde doing most of the talking. Parnas told Rachel Maddow that he didn't take them seriously, but the fact remains that Hyde called Marie Yovanovitch a bitch a lot and said things about her phone being off and having eyes on her inside the embassy, and also:
"The guys over they asked me what I would like to do and what is in it for them"
And
"They are willing to help if we/you would like a price"
And
"Guess you can do anything in the Ukraine with money... what I was told"
To which Lev replied "Lol."
That kind of sounds bad!
So either Robert F. Hyde really is bugfuck and was hallucinating all of this and may also have some erotic stories to share about that time he unexpectedly became romantically involved with a lady water buffalo while studying abroad in Europe, or maybe he was just making it up because he wanted to look like one of the cool kids (can you imagine being so low on the totem pole of human life that being socially accepted by Rudy Giuliani and his friends would be on your vision board?), OR MAYBE all of the aforementioned could be true and also he was actually trying to make something happen to the fucking American ambassador to Ukraine.
We need to know what really happened.
But for now, we'll just congratulate Trump and Giuliani for finally getting Ukraine to announce a criminal investigation.
Way to stick the landing, boys!
[BuzzFeed]
Follow Evan Hurst on Twitter RIGHT HERE, DO IT RIGHT HERE!
Wonkette is fully funded by readers like YOU. If you love Wonkette, SUPPORT WONKETTE FINANCIALLY.
Evan Hurst
Evan Hurst is the managing editor of Wonkette, which means he is the boss of you, unless you are Rebecca, who is boss of him. His dog Lula is judging you right now.
Follow him on Twitter RIGHT HERE.