Trump Loves Dr. Demon Jizz And All Her Smart Doctor Pals. Let's Get To Know Them Better!
Trump
July 29, 2020 08:55 AM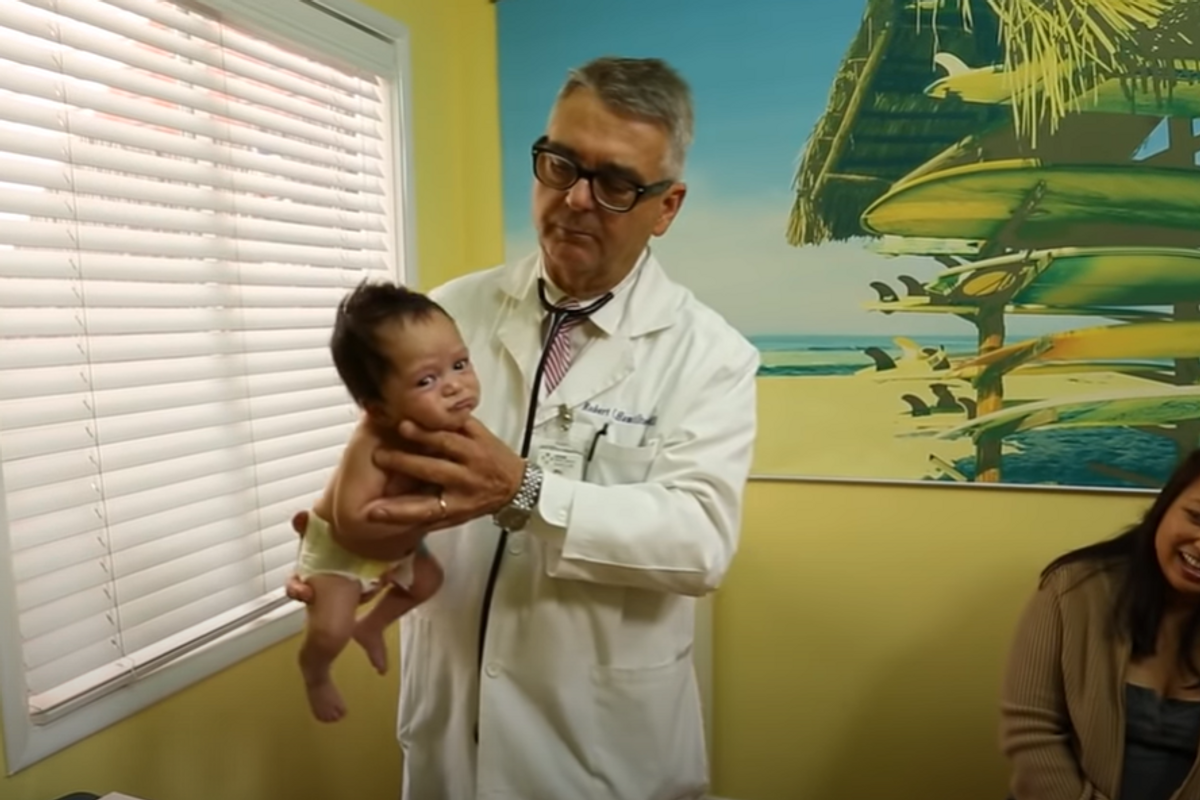 On Tuesday, Donald Trump did one of his coronavirus briefings what are so popular with the kids these days. After telling a Black reporter how much he looked like Michael Bloomberg, Trump called on CNN's Kaitlan Collins, but he didn't tell her she looked anything like Michael Bloomberg. She asked the man who is still president about his retweeting of a doctor who says they make medicine out of the DNA of aliens, who also just happens to really be into hydroxychloroquine ... oh let's just roll tape:

.@kaitlancollins: The woman you say is a 'great doctor' said masks don't work & doctors make medicine using DNA fro… https://t.co/9hX2IBO40u

— Aaron Rupar (@Aaron Rupar) 1595973538.0
Y'all get that? He was very impressed with Dr. Stella Immanuel, AKA Dr. Alien DNA, AKA Dr. Demon Jizz, but he's never heard of her, but she was with lots of other doctors, and she was tremendous, and she knows hydroxychloroquine is just a really good snake oil cure for the COVID. He did not have a chance to weigh in on whether he also believes people get ovarian cysts or endometriosis, or experience the inability to get an erection, on account of because a demon astral projected into their dreams and fucked the shitfire outta them.
Which is one of the scientific medical things she believes. Which is why we call her Dr. Demon Jizz now.
Oh well, no matter!
Some new reporting has come out on who the rest of those doctors within astral projecting distance of Dr. Demon Jizz were, because of how Trump was also very impressed with them. (He's very easily impressed, just like the stupidest people on your Facebook feed.)
---
The group that gave the viral (in more ways than one) press conference calls itself "America's Frontline Doctors," and as Gizmodo reports, when they're not playing supporting characters in "Dr. Demon Jizz: Corona Fighter," they are in other equally stupid places where they might get the ear of the equally stupid president:
"America's Frontline Doctors" [...] appear to have ties to the Trump regime. In fact, one person who spoke at the press conference on Monday was at the White House for a roundtable discussion just a couple of weeks ago and Trump promoted multiple videos from the group on his Twitter account. It's also no surprise that many of them have appeared on Fox News in recent months, the president's favorite TV channel.
Neat.
Gizmodo runs down the medical credentials of Dr. Demon Jizz, and also mentions Dr. Dan Todaro, who specializes in ... well, these days he specializes in pushing Bitcoin!
What it would look like if you invested $1 a day into bitcoin over the past 5 years. Less than the cost of a cup o… https://t.co/G0QUbI3cmH

— James Todaro, MD (@James Todaro, MD) 1580580713.0
Awesome. Apparently Todaro really got the hydroxychloroquine obsession going. Thanks, Dr. Bitcoin! Gizmodo links to an old Vanity Fairstory, which explains that Elon Musk tweeted about it, Breitbart wrote about it, and another dude who co-authored a paper about Hydroxybonercream 3000 with Dr. Bitcoin ended up on Tucker Carlson's White Power Hour, and you can imagine where the virus spread from there.
There's Jenny Beth Martin, who appears to be Not A Doctor, but she did found a wingnut batshit group called Tea Party Patriots Foundation, and she just really likes Hydroxybonercream 3000, but does not like Dr. Anthony Fauci.
Martin attended a White House roundtable with President Trump on July 7 about reopening schools. During the roundtable she explained that she spearheaded a letter to President Trump with Dr. Simone Gold about the need for reopening schools during the pandemic.
Thanks, Jenny Beth Martin! You didn't take no Hippocratic Oath, so we really can't accuse you of violating one!
Fuckin' giant moron asshole, though!
Simone Gold, the leader of the pack, is an actual doctor, a "concierge immediate-needs physician" from Beverly Hills, and she goes on Fox News all the time, so we bet she is a good doctor. Sticking with the theme of "hanging out with literal scam artists," Gold "also appeared on PragerU's YouTube channel back in May, insisting that more people will die from the lockdowns than from the coronavirus pandemic." Sounds great.
NBC News has more:
Along with America's Frontline Doctors, Gold has been the face of two other contrary medical websites registered since the coronavirus began to spread in the U.S., thegoldopinion.com, and adoctoraday.com, which publishes videos of doctors criticizing state government and public health responses to the disease. Gold was also the first of over 400 doctors to sign a letter to the president in May warning that state lockdown efforts would lead to "millions of casualties."
Mmhmm, she sounds S-M-R-T. She also just really wants the schools to reopen right now, without any social distancing or mask-wearing.
According to Gold's Twitter, she and her fellow fuckheads literally met with Mike Pence on Tuesday:
UPDATE: We have just met with Vice President Mike Pence to request the administration's assistance in empowering do… https://t.co/0QaC4ButTI

— Dr. Simone Gold (@Dr. Simone Gold) 1595980462.0
OK, you clownish quack, whatever you say!
Remember the dumbfuck Fabulous Bakersfield Boys, the ER docs from Bakersfield who went on Tucker Carlson back in April after they did their own dumbfuck viral video, which your dumb MAGA cousin posted on Facebook, what said coronavirus was a mere sniffle? Dan Erickson was one of them! He was there for "Dr. Demon Jizz Presents," the hottest new show for stupid people and stupid presidents about the coronavirus.
As Gizmodo explains, Erickson really has some very cool, very sensible beliefs about lots of things:
During another Fox News appearance in May, things took a weird turn when Erickson started spouting conspiracies involving George Soros trying to censor his message on herd immunity, according to the Washington Examiner.

"Look at what George Soros said about Facebook back in February," Erickson told Fox News. "He said Mark Zuckerberg should no longer have control of Facebook. Well, YouTube, you're going to be next. Soros will say that you should no longer have control, and government should have control of Facebook, according to George Soros."
Absolutely, yep.
Finally, there was Dr. Robert Hamilton, who made this video about how to make dumb babies be quiet:
How To Calm A Crying Baby - Dr. Robert Hamilton Demonstrates "The Hold" (Official)www.youtube.com
In case you don't have time to watch it all: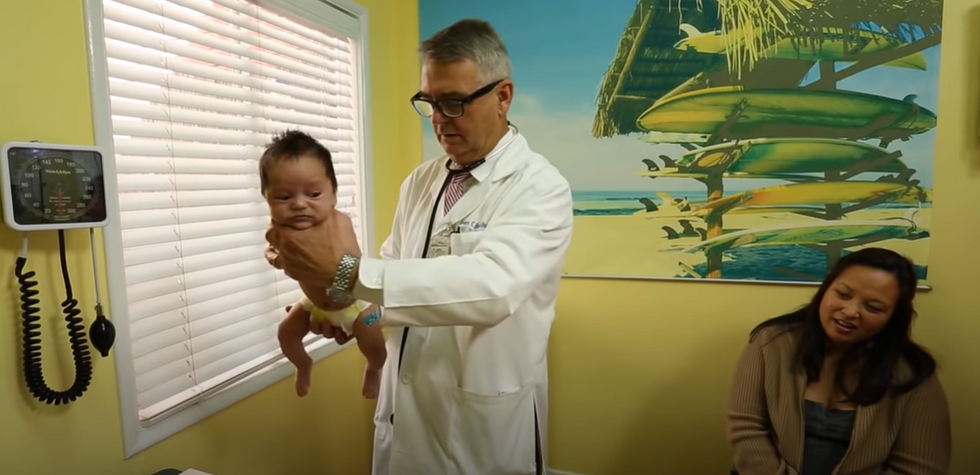 Shut up, it DOES TOO comfort the baby!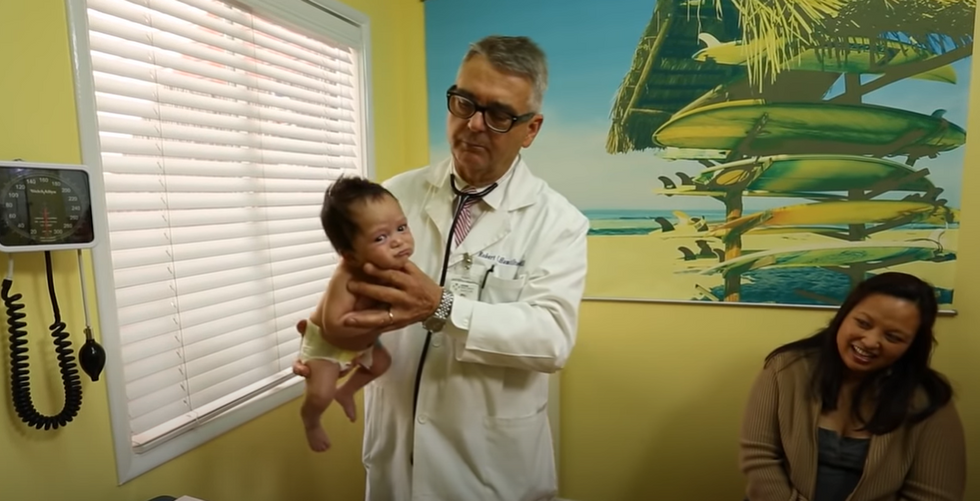 Many thanks to Gizmodo for doing all this research so we can make dick jokes about it and be done.
These are the very real doctors Donald Trump is very impressed with, including Dr. Demon Jizz, who is obviously most impressive of all.
The election is in 97 days. What are you doing today to get this stupid motherfucker out of office?
Follow Evan Hurst on Twitter RIGHT HERE, DO IT RIGHT HERE!
Wonkette is fully funded by readers like YOU. If you love Wonkette, WE NEED YOUR LOVE GIFTS TO KEEP US GOING.

Evan Hurst
Evan Hurst is the managing editor of Wonkette, which means he is the boss of you, unless you are Rebecca, who is boss of him. His dog Lula is judging you right now.
Follow him on Twitter RIGHT HERE.