TSA Says It's 'Irresponsible' To Legally Opt-Out of Porno-Cancer Scanners
News
November 13, 2010 12:25 AM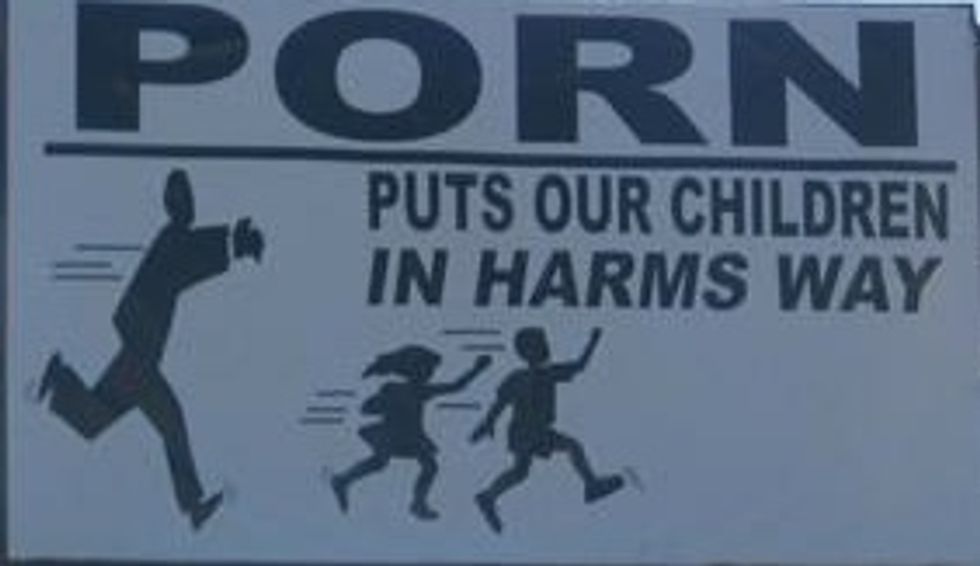 Oh lookee, the nation's primary employer of high-school dropouts stealing your laptop and feeling up your 13-year-old daughter in airport security linesnow says it's "irresponsible" for you to opt-out of being stuck into a dangerous radiation chamber that produces x-ray porno pictures of Americans paying hundreds or thousands of dollars to fly on a plane. The Washington Post and CNN are among the mainstream media organizations now reporting on the nationwide backlash against TSA's insane, dangerous and morally reprehensible groping and porno-tubing of American air travelers. And the TSA doesn't like that!
---
"It is irresponsible for a group to suggest travelers opt out of the very screening that could prevent an attack using non-metallic explosives," TSA Administrator John S. Pistole said. "This technology is not only safe, it's vital to aviation security and a critical measure to thwart potential terrorist attacks."
Really? It's irresponsible to refuse to be groped and irradiated and photographed naked by the low-IQ goons of an inept federal bureaucracy? That's irresponsible? It's irresponsible to refuse to allow halfwit security guards to fondle the genitals of our children and grandparents? It's irresponsible for people to finally say they've had it with the idiot kabuki theater of TSA security checkpoints?
Funny, because the last "OH MAH GOD TERRORISTS GETTING US" freakout was, we believe, over toner cartridges shipped by UPS. And, uh, the 9/11 hijackers could've all been patted down, greased up, anally probed, photographed for Playgirl and sucked off by a chorus line of TSA cretins and that still wouldn't have made a difference in 2001.
Anyway, hooray for American businesses and American people (for once!), because a whole bunch of 'em are saying, "No, we won't be climbing into your cancer generators just so a couple of slobs who couldn't get hired at Arby's get to wank off to our naked x-ray pix." One airline after another is telling pilots to refuse the death scans, while some 41 million domestic airline flights have been "avoided" in the past two years as anyone with another option has simply quit flying in this country -- that alone has cost the airline industry and the American economy more than $8 billion.
Whatever these TSA people come up with, as far as "airport security," is just to waste billions of taxpayer dollars (and give some to Michael Chertoff!) and humiliate Americans for needing to fly on an airplane. Remember the last dozen or so air-terror plots in America? All those people (or toner cartridges) just got on the airplanes. They've always got a gimmick: shoe bombs, mixing up bombs out of vodka and No-Doz, etc. Besides, if TSA had any actual interest in stopping potential bombs from getting onto planes with passengers, all electronics would be prohibited not only in the cabin, but in the cargo hold as well.
So, seriously, don't fly! Just stop flying. Chances are, you don't need to fly. Give a hoot! And if you do have to fly, don't get inside that death chamber. If the slobs insist they need to stick their Carl's Jr. hands down your panties, make sure it happens in full view of all the other passengers waiting in line. Maybe half of them will turn around and go home. [CNN/Washington Post/We Won't Fly]