Antonin Scalia Unable To Kill Anybody In Car 'Accident'
News
March 30, 2011 11:11 AM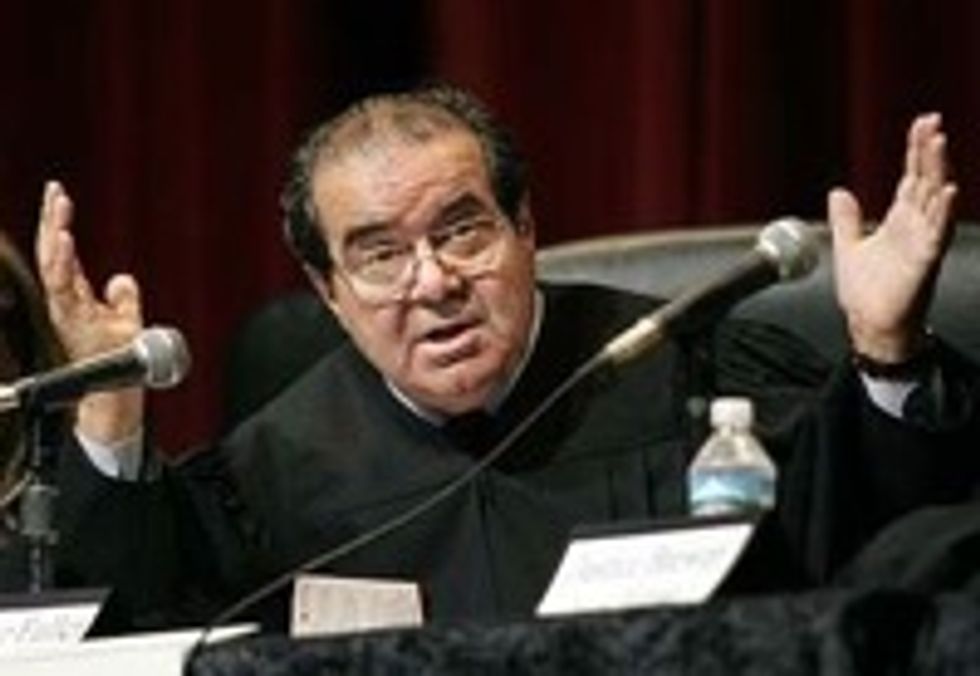 How Antonin Scalia has managed to drive himself around in traffic this long without giving into his urge to deliver a vehicular capital-punishment verdict to fellow motorists is beyond us, but apparently hedid cause a four-car accident on the George Washington Parkway yesterday, and to his probable dismay, there were no casualties. According to a witness who, because this is Washington, is a former reporter herself, Scalia slammed his "shiny black BMW" (the official vehicle of wannabe Nazi Darth Vaders, probably) into the back of the car in front of him, which then pushed two more cars into the next lane, causing, again, zero fatalities. Better luck next time, Scalia.
---
Scalia was in a dress shirt, no jacket, with an unknotted bowtie hanging around his neck — and, interestingly enough, turned out to be driving himself. The car in front of his appeared pretty badly banged up, the other two less so. Scalia made it to the bench, though, in time for arguments at 10 a.m., a court spokeswoman said.
Did his undo his bow tie so he could choke somebody with it? Article doesn't say, unfortunately.
No doubt in Salkoff's mind that Scalia was at fault, as the driver who failed to brake. "I think that's an originalist interpretation," she quipped. Indeed, said the Park Police's Sgt. David Schlosser, the justice got a ticket for following too closely. Fine: $70, plus a $20 special assessment, or, said Schlosser, "he can contest it in court."
Or he can have the park policeman fired and thrown in jail and lose his house when the government decides it needs to sell it to a corporation that won the political offices for which it ran.
No word if Scalia returned to the GW Parkway today to "finish the job." [WP]