Virginia Deputies Charged With Murder After Smothering To Death Mentally Ill Black Man
Cops
March 21, 2023 10:45 AM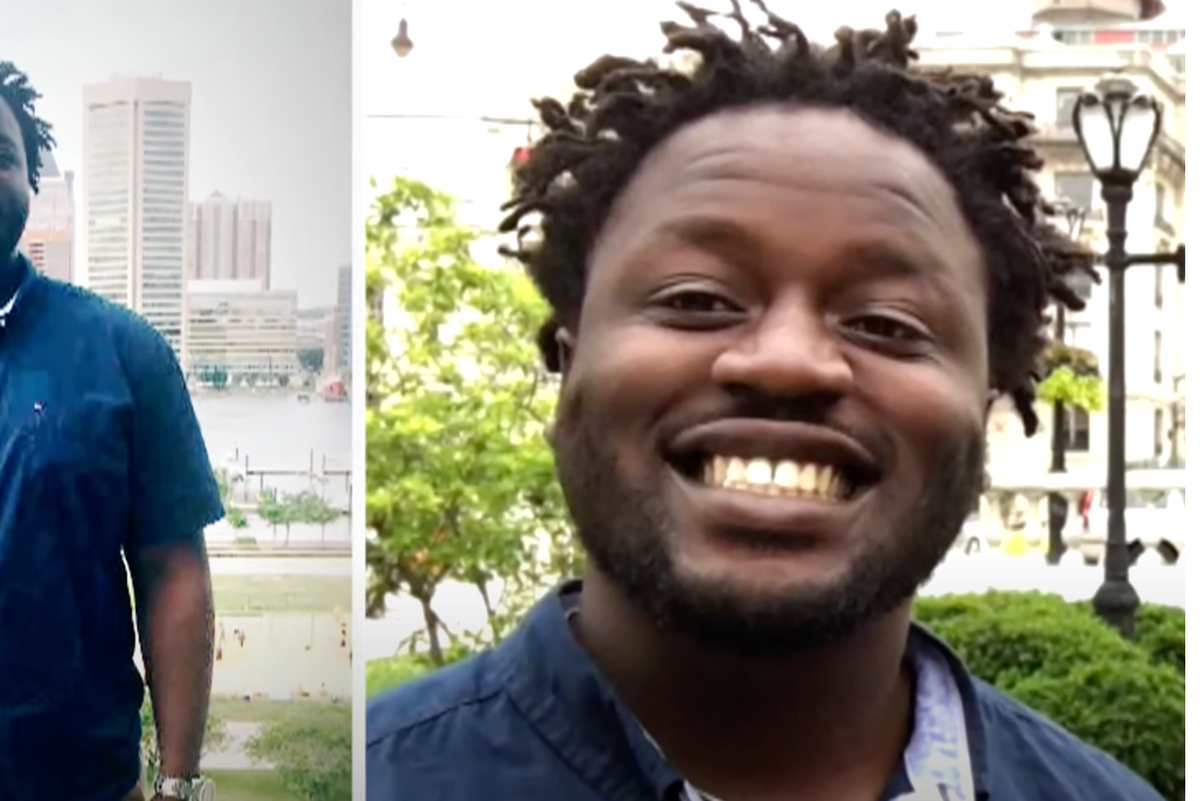 Twenty-eight-year old Irvo N. Otieno from Virginia was a former football player and honor student who loved hip-hop. He could apparently write a song in five minutes. Unfortunately, he began experiencing symptoms of mental illness his senior year of high school. The first signs of schizophrenia, bipolar disorder, and major depressive disorder often start to appear in one's late teens and early 20s. Mental illness isn't itself a death sentence, but far too often people experiencing a mental health crisis can die at the hands of the police. This is what happened to Otieno, and it was barbaric.
According to Otieno's mother, Caroline Ouko, he had long stretches where "(you) wouldn't even know something was wrong" and then there were times when "he would go into some kind of distress and then you know he needs to see a doctor." On March 3, Otieno suffered a severe mental health episode and Ouko called a doctor. However, when Henrico County police arrived, they weren't there to help Otieno but instead claimed they were responding to a possible burglary. This was the last day Ouko would see her son alive.
The officers transported Otieno to a hospital but claim he assaulted three officers so was later booked into county jail. Otieno's family can find no record of Otieno's alleged "aggression." Three days later, he was taken to a state mental facility in Dinwiddie County. He reportedly died "during the intake process," but what video from Virginia's Central State Hospital shows are at least seven sheriff's deputies smothering him to death. They pinned him down for 11 minutes — cuffed, shackled, and with a knee to his back (cops just can't quit that move).
---
The hospital surveillance video, which has no sound, shows Otieno's final moments on March 6, from the time Henrico County sheriff's deputies drag him into a hospital admissions room in handcuffs and leg irons, to the 11 minutes in which they restrain Otieno on the ground, to the moment when they release Otieno's limp body around 4:40 p.m.
They would later make a half-assed attempt to resuscitate Otieno, but more effort was apparently put into covering up their actions. The deputies reportedly washed Otieno's handcuffs and returned them to their car. They waited almost three hours before reporting his death.
The seven deputies, who've since been charged with second-degree murder, are Randy Boyer, Dwayne Bramble, Jermaine Branch, Bradley Disse, Tabitha Levere, Brandon Rodgers, and Kaiyelle Sanders.
"In the video at Central State you see at least a knee inflicted on the body, which is — we've seen this before as a country," Commonwealth's Attorney Ann Baskervill said. "There is also video from the Henrico jail, which is where our defendants worked, before the transport to Central State, and there, there are blows, there are blows — punches to at least his side, torso, very aggressive movements. He was pepper-sprayed while he was in the cell alone not posing a danger to anyone."
"At some point he's pulled down to the ground or slumps and then what follows is 12 minutes of him being splayed out on the ground with all seven and then ultimately some Central State people as well on top of him," she continued. "No one assisting, no one blocking the others from having their hands on the victim who then died of asphyxiation by smothering."
At a press conference last Thursday afternoon, Otieno's family and the lawyers Black people must have on retainer for such incidents claimed that videos also reveal Otieno locked up naked in a Henrico County cell, where he was surrounded by his own feces.
Ouko said her son didn't have access to his medication while in custody, which might explain his supposed "aggression," if you are inclined to believe anything his killers say. The police also have a long-established habit of describing a suspect's raised voice or slightest move (often in response to a police-delivered ass kicking) as "aggression."
"You keep searching in your heart for which one of them will have the humanity to say that 11 minutes is far too long," civil rights attorney Benjamin Crump said.
But all you'll find when watching this video is more heartbreak.
Republican Governor Glenn Youngkin addressed Otieno's brutal, senseless killing on Monday.
"We also can just see the heart-wrenching nature of the challenges in our behavioral health system and why I think it is so important that we press forward with aggressive transformation of that system," Youngkin said Monday. "What we have is a system that is built today and overwhelmed today with the in-crisis moment, and where we are so lacking is pre-crisis services."
Youngkin has proposed a $230 million investment into the behavioral health system. That sounds great, but the larger problem remains how the police engages with people suffering from mental illness. As Ouko said, they treated her son worse than a dog. That isn't a gap in training. It's a gap in humanity.
NOTE: I obviously don't enjoy writing about more young Black men the police have killed, so any comments that exploit Otieno's death as a means of ranting about Black activists will be deleted. I've had enough.
[The Daily Beast / Washington Post]

Follow Stephen Robinson on Twitter if it still exists.
Did you know SER has his own YouTube Channel? Well, now you do, so go subscribe right now!
Catch SER on his new podcast, The Play Typer Guy.
Click the widget to keep your Wonkette ad-free and feisty.
Stephen Robinson
Stephen Robinson is a writer and social kibbitzer based in Portland, Oregon. He writes make believe for Cafe Nordo, an immersive theatre space in Seattle. Once, he wrote a novel called "Mahogany Slade," which you should read or at least buy. He's also on the board of the Portland Playhouse theatre. His son describes him as a "play typer guy."