Virginia Republican Ed Gillespie Just Can't Rub Off The Trump Stank!
Elections
October 17, 2017 12:35 PM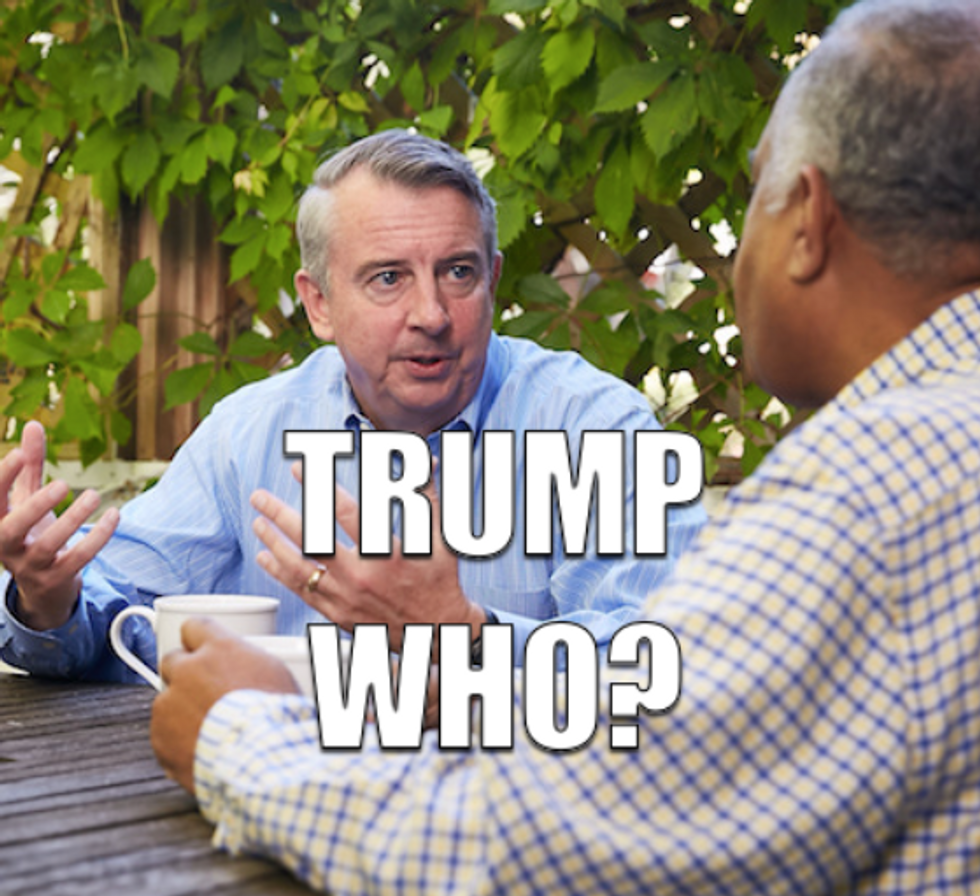 Look, we know that Virginia is for lovers! But perhaps y'all could quit copulating for a hot second to splain why you're holding statewide elections on November 7 of an odd year? And don't bullshit us that you spend millions of tax dollars every cycle to keep the focus on local issues. You kick out your governors every four years and pick new ones when voter turnout is down 30%.We see you, Virginia!
---
But that's all the shade we're going to throw today, because ...
HOORAY!!! IT IS NICETIMES!!!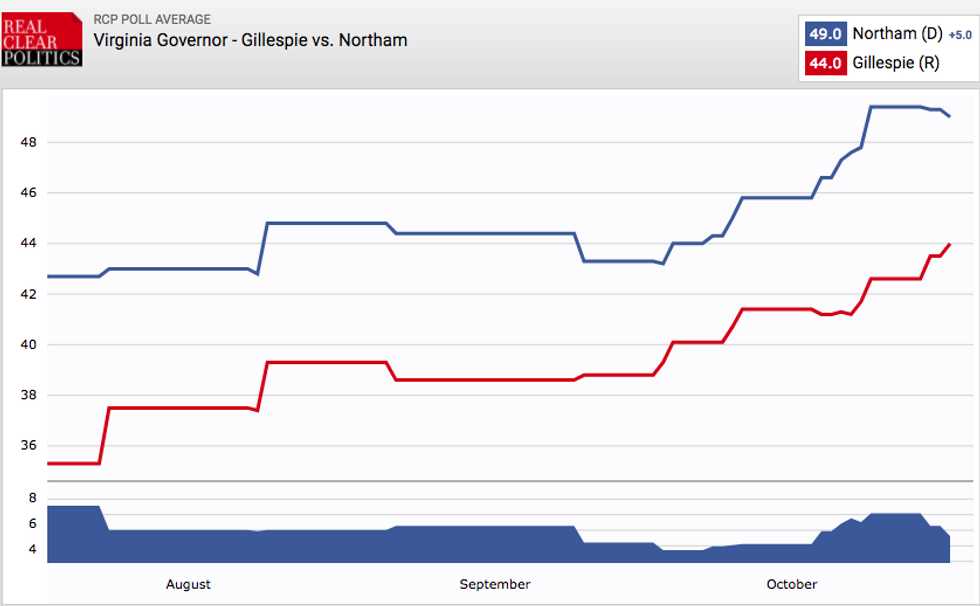 Image Credit: Real Clear Politics
Democrat Ralph Northam is holding on to a nice lead over former RNC Chair Ed Gillespie, and Democratic primary voters outnumbered Republicans 3:2. So the guy who arranged the marriage between fiscal conservatives and bigoted loons is probably going to lose because he just can't get the Trump stink off of him. SAD! Via the NYTimes,
"I don't know the president," Mr. Gillespie said in an interview at his headquarters here when asked whether he thought Mr. Trump was ethical. "I've not met him."
That dog won't hunt, buddy!
Even The Cooch is advising Gillespie to steer clear of President Loose Cannon.
"Having watched what a great job he did for Luther Strange, I'm not sure I'd want that," said Ken Cuccinelli, a former state attorney general, suggesting that the president could bring up the bloodshed in Charlottesville with little warning. "Trump rallies are about Trump."
So Gillespie has spent the campaign waffling between shouting I DON'T KNOW HER! and copying directly from Donald Trump's playbook. Like this ad accusing Ralph Northam of supporting MS-13 gangs as they Kill! Rape! Control! across the great state of Virginia. Subtle, no?
Unable to catch up to Northam, GOP geniuses had A IDEA! If Trump is too toxic, let's get that charisma machine Mike Pence in here to rally the faithful! That'll work!
"President Trump and I need Ed Gillespie to be the next governor of Virginia," Pence announced yesterday to a mostly empty room in conservative Washington County.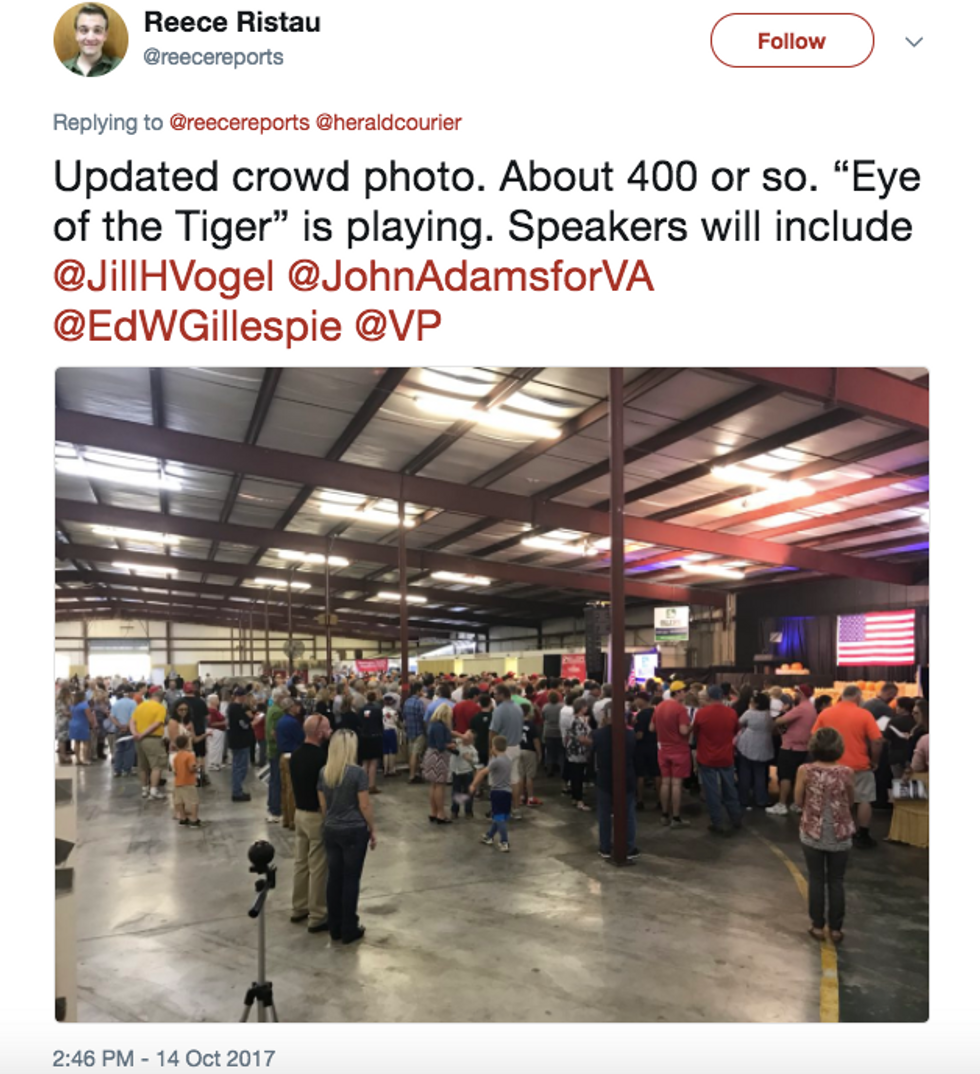 Sure they were planning on 1,200 GOP superfans. But there was a tractor pull! Via WaPo,
Emma Clark, a Republican activist, worked the phones earlier in the day to try to drum up more attendees. She and others said it was hard to compete with other activities on a beautiful Saturday, including football, hunting and the wedding of two local Republican leaders, which drew a number of GOP activists as guests. A tractor pull took place on the fairgrounds just as the rally kicked off.
The Republican candidate for Lieutenant Governor is another villain from central casting. State Senator Jill Vogel is an oil heiress who devoted her legal career to representing Republican SuperPACS. She's best known for sponsoring a law that would have forced women seeking early abortions to undergo a transvaginal ultrasound. And she owns a coat made of 101 spotted puppies, PROBABLY!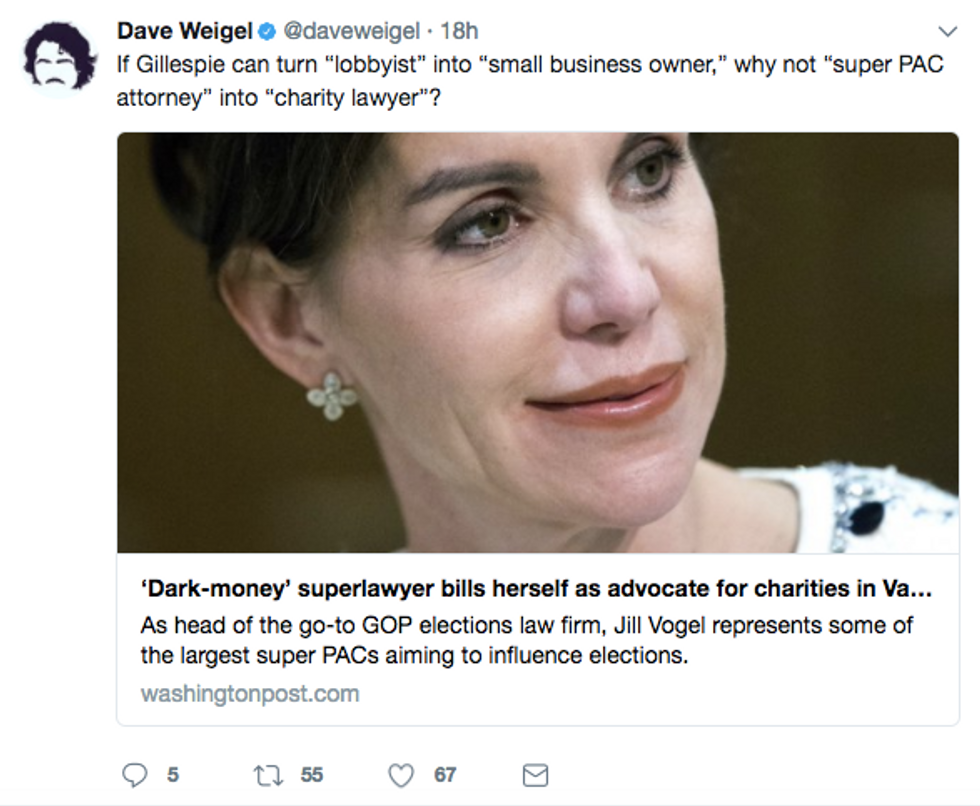 On the Democratic side of the aisle, current Lieutenant Governor Ralph Northam is a pediatrician and a veteran who supports abortion rights, the $15 minimum wage, and legislation to counteract climate change. Yes, he's to the right of us here in Wonkland. But he's south of the Mason Dixon, so pipe down, purity ponies!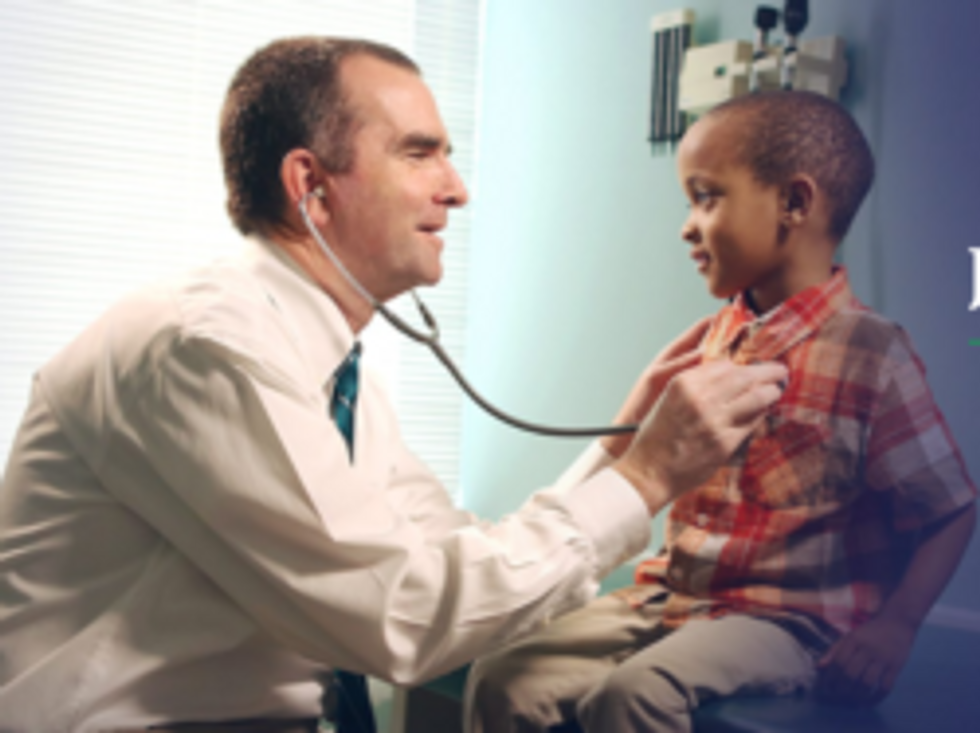 And Justin Fairfax, the Assistant U.S. Attorney running to replace Northam as Lieutenant Governor supports universal Pre-K, raising the minimum wage, and expanded vocational training. WE'LL TAKE IT!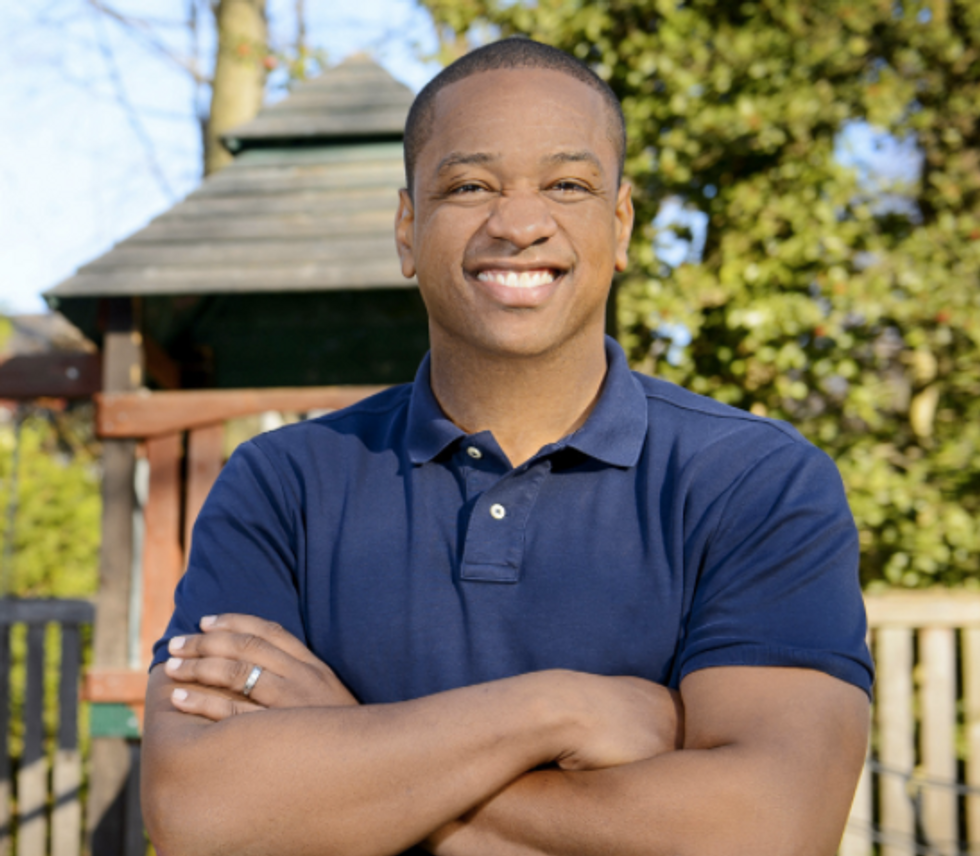 And as an added cherry on top, America's least popular governor will waddle off into the sunset in this year's other off-off-term election. The Republican strategy of screaming, "MESSICANS ARE SKEERY!" failed miserably in New Jersey as well, and Democrat Phil Murphy is poised to take the statehouse back in January.
DOUBLE NICETIMES, WONKERS! Don't say we never gave you anything!
[NYTimes / WaPo / WaPo, again / WaPo, FTW]
Please click here to fund Wonkette salaries, servers and snark! You know you wanna!
Liz Dye
Liz Dye lives in Baltimore with her wonderful husband and a houseful of teenagers. When she isn't being mad about a thing on the internet, she's hiding in plain sight in the carpool line. She's the one wearing yoga pants glaring at her phone.