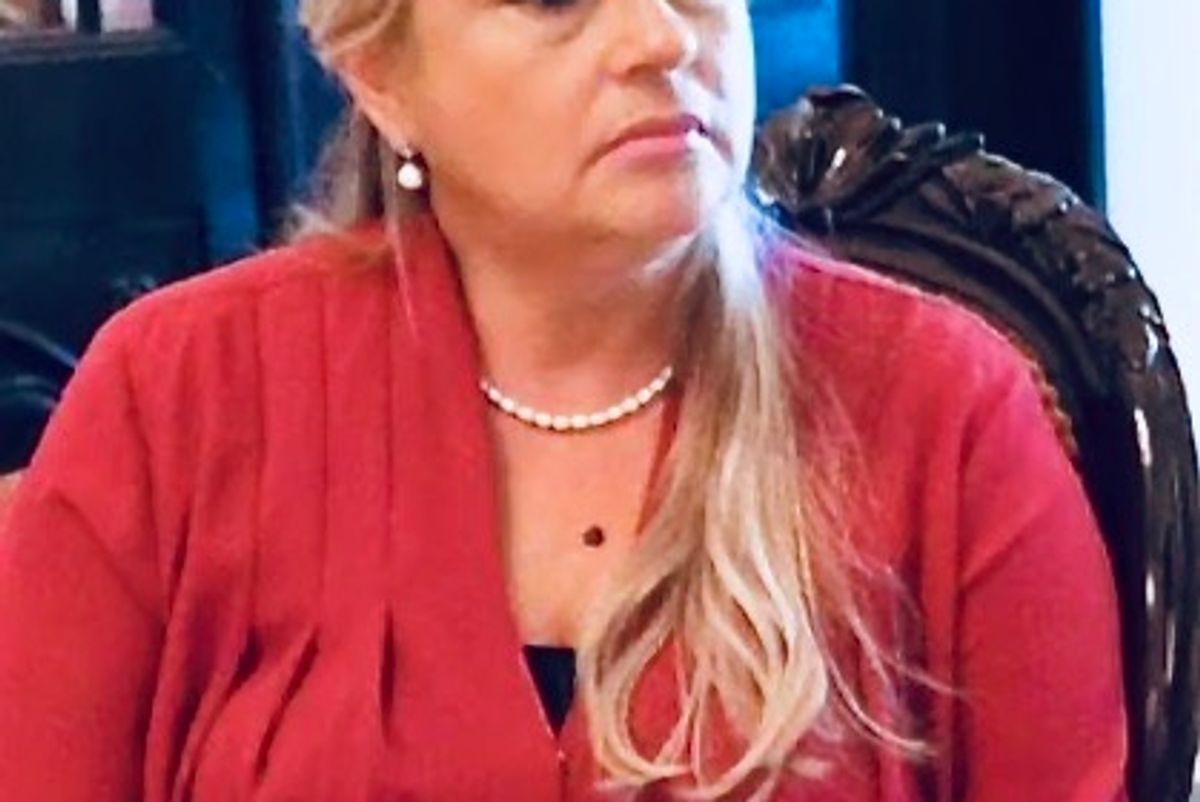 Puerto Rico has suffered a lot in the last three years. Well ... a lot more than they have suffered since they became a US territory (a fancy way of saying colony) since the end of the Spanish-American War in 1898. But things are starting to get revolutionary in Puerto Rico.
After Puerto Rico was hit by a late December string of earthquakes ranging from 4.5 to 6.4 in magnitude, and as thousands sleep outside, Puerto Rico was rocked by the discovery of a warehouse full of supplies by a citizen journalist in Ponce.

This discovery of much needed supplies collecting dust and expiring in a warehouse since Hurricane Maria in 2017 caused Governor Wanda Vázquez Garced to fire the emergency director and two other officials. But one of the fired officials, Puerto Rico's former Housing secretary Fernando Gil Enseñat, claims that Vázquez Garced knew about the unused aid, which prompted renewed calls for her resignation and protests not seen since the events leading to former governor Ricardo Rosselló's resignation. Now they've got a guillotine!
---
The guillotine has been been put up outside the Governor's mansion in San Juan. https://t.co/siTCpihlRO

— Joshua Potash (@Joshua Potash) 1579821675.0
A few editorial notes: 1. 99% sure it was just symbolic and not usable. Couldn't see 100% in the rain/dark but 99%… https://t.co/hi1AzechBc

— Joshua Potash (@Joshua Potash) 1579824667.0
Puerto Rico was devastated in September 2017 by the second worst hurricane in a century, whose death toll was later revised from its original 64 to 2,975 (for context: 2,977 people died on September 11th). That death toll was partly caused by a lackluster response from the US government, despite how many paper towels Trump lobbed at people who lost everything or how much he said it was "not as bad as Hurricane Katrina." Republicans and the Trump administration have screwed with the disaster aidover and over and over. But while Puerto Rico has seen its fair share of external strife, its internal issues have gotten even worse.
In July 2019, then-governor Ricardo Rosselló was exposed in secret chats mocking the people of Puerto Rico, hurricane survivors, women and LGBTQ people. After a failed news conference attempting to save his tarnished image and massive protests joined by notable Puerto Ricans like Lin-Manuel Miranda and Ricky Martin, Rosselló was forced to resign. But that resignation created a minor constitutional crisis since the secretary of state had resigned before Rosselló. He tried to appoint another interim secretary of state, Pedro Perluisi, but Puerto Rico's Supreme Court determined that was unconstitutional so Secretary of Justice Wanda Vázquez Garced became the Governor, to the celebration of no one. Now a new, similar scandal has brought calls for #WandaRenuncia (Resign Wanda).
And in a case of deja vu, seems Governor Vázquez Garced decided to head down the same disastrous path as her predecessor. First she admitted she knew about the warehouse full of aid but blamed others for not distributing it, something CBS reporter David Begnaud points out is ludicrous:

Puerto Rico's Governor: I knew about warehouses of disaster aid. She blames others for not distributing the aid.… https://t.co/Yh6gInpXz0

— David Begnaud (@David Begnaud) 1579807546.0
Vázquez Garced sat down with Begnaud for an interview on Saturday trying to explain herself, with mixed results. In it she stated:
She knew about the warehouses of aid
She said people in government (other officials) must act and she can't do everything.
She will announce a plan to provide housing for earthquakes evacuees
She says school will resume in earthquake zone by February
She won't resign
The people most affected in the southern part of the island have what they need and "they feel happy where they are, they treat them with love."
We're now starting an interview with Puerto Rico's Governor Wanda Vazquez. Her staff has told my team & me that we… https://t.co/y6f6CbMmxd

— David Begnaud (@David Begnaud) 1579958966.0
But, if you believe in a deity, it was that last statement about the earthquake victims that was immediately disproven by Mother Nature. After the interview, Puerto Rico was hit by a 5.0 magnitude earthquake and heavy rains in the southern part of Puerto Rico where many earthquake evacuees are staying in government tent shelters or outside on their front lawns because of aftershocks. The floods particularly are hitting areas where the "happy" tents are located!

"This is a time bomb," says the mayor of Yauco, (Puerto Rico) about flooding in the base camps. It is urgent for FE… https://t.co/yCCrnjZgOQ

— David Begnaud (@David Begnaud) 1580004746.0
And it's only gotten worse. This was how people "slept" Saturday night:
Oiga, @wandavazquezg, ¿cómo puede dormir mientras la gente del sur vive esta pesadilla? Usted dice que "se siente… https://t.co/JUHhuV1MlF

— Pedro Julio Serrano (@Pedro Julio Serrano) 1580039853.0
The people, thanks to the reporting of CBS's Begnaud and Puerto Rico's own local newspapers, have become aware of the disastrous local response that makes the horrible federal response worse.

David: "The governor said yesterday that the people of the south have what they need, and are happy." Frank, evacue… https://t.co/krzMqA4MQx

— Adrián Florido (@Adrián Florido) 1580055253.0
So much so that even the mayor of Ponce, María Meléndez, is no longer counting on the governor for anything more than a call to celebrity chef José Andrés's non-profit World Central Kitchen.

People have asked if the Puerto Rican govt is paying @WCKitchenbto feed people around island. They are not. To da… https://t.co/99aPZ84S7q

— David Begnaud (@David Begnaud) 1580066692.0
As more guillotines are erected around the island ...

Manifestantes colocan guillotina frente a alcaldía de Ponce, como parte de la jornada de protestas exigiendo la ren… https://t.co/sATyGDInms

— Emanuel Velazquez (@Emanuel Velazquez) 1579993099.0
… and Puerto Rico suffers without help from the US government (at least until they lose a governorship and a Senate seat), it seems they will have to once again take to the streets.

So for now: ¡Viva La Revolución, Puerto Rico! We hope that better days are ahead for "The Island of Enchantment." Wonkette is with you!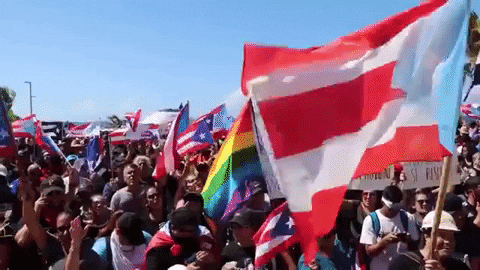 Giphy
Michael Mora
Your friendly neighborhood Puerto Rican Political Freelance Writer for @wonkette. Pop Culture observer, Amateur Movie reviewer & Comics fan. Former Active Duty Marine. All opinions are mine only.