Warmest Holiday-Themed Sentiments From Hillary Clinton
News
December 25, 2013 11:00 AM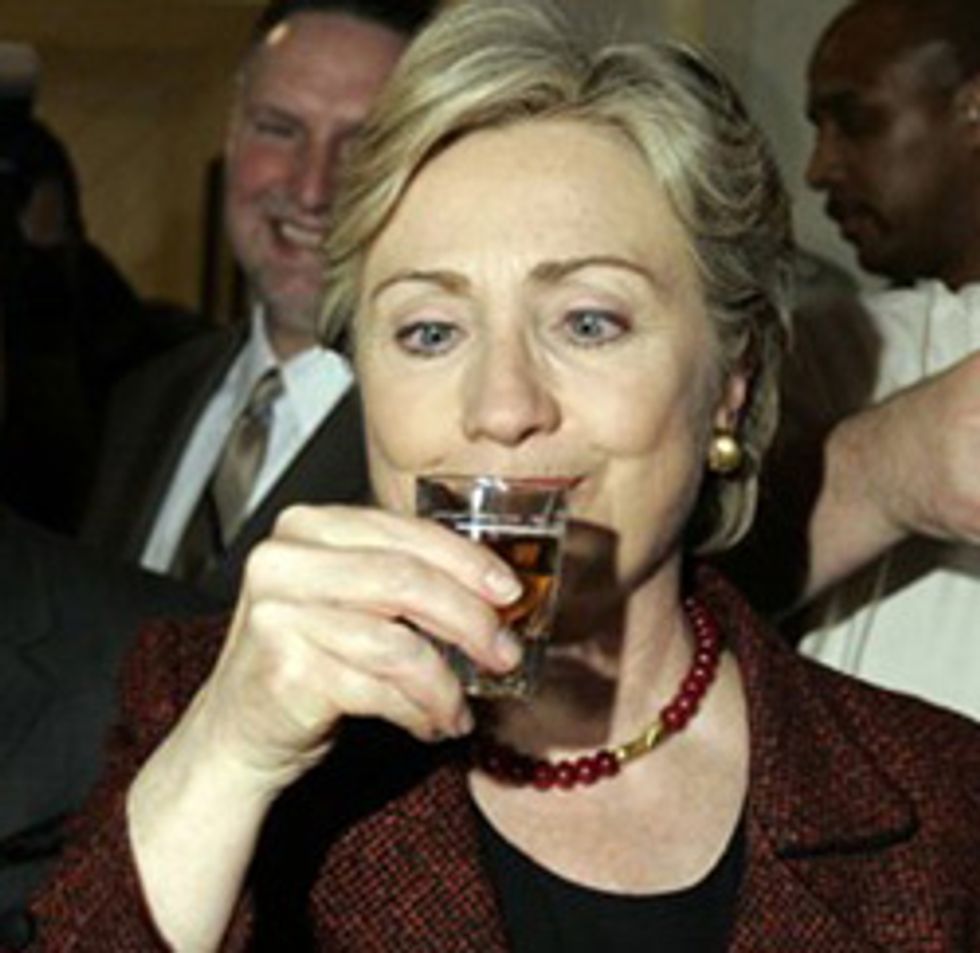 Sisters and brothers,
---
This is the time of year when many of us celebrate holidays! I hope you are enjoying the one or ones you celebrate with any persons you hold dear. I know I am, with Bill and Chelsea and her husband Marc Mezvinsky. I'll tell you -- you haven't played Scattegories until you've played it with us. So much yelling, what a hoot! I still miss Socks, though, remember Socks?  I do.
You know, another thing I like to yell about besides Scattegories, and sometimes Scrabble when Bill is taking forever to go, is the greatness of America. One of the things that makes this country almost as great as all the other countries that have elected a female leader is that a female like me could be our next leader if she decides she's running, which she hasn't.
For the time being, I'm just going to do my part as an American citizen, working hard to either get this country back on track or maintain its unparalleled greatness, standing with the president when it makes sense for me politically, and generally being supportive of things that are broadly popular in a vague kind of way that doesn't scare people. This is my promise.
Right now, the president is doing a job. I think there's a case to be made that he's doing a fairly acceptable job under the circumstances, but I won't be sure until about midway through 2015. I do want to thank the president for giving me the chance to serve my country as the first female Secretary of State named Hillary Clinton and the first white secretary of state since Madeline Albright.
What an honor, and a gift. Speaking of gifts, I'm sure you'll want to donate to Chelsea's awesome Kickstarter, "Will My Mother Hillary Clinton Run For President?" ("WMMHCRFP?") It's a short film! Back this project for $10 and I will send you a personal email explaining that I have not yet decided whether to run for president. $25 will get you a free download of Bill's new audiobook, "Why I Tell My Wife Every Day That She Should Be President". And $100 will get you the soundtrack to Sister Act, which I enjoyed.
It is my sincere hope that your festive season is blessed by the spiritual or secular phenomena you appeal to in your darkest hours.
XXOO,
Hillary