We're In The 'Endgame' Now
coronavirus
March 23, 2020 09:13 AM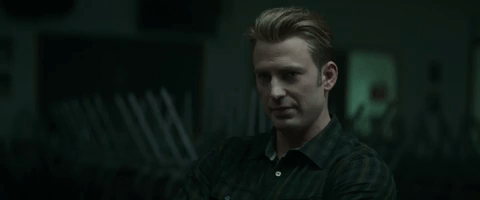 […] You did the hardest part. You took the jump, you didn't know where you were gonna come down. And that's it. That's those little baby steps you gotta take.To try to become whole again. To try to find purpose. I went in the ice in '45 right after I met the love of my life. Woke up 70 years later. You got to move on. Got to move on. The World is in our hands. It's left to us guys, and we have to do something with it.

— Steve Rogers/Captain America, "Avengers: Endgame"
It's been a very rough few weeks. With a global pandemic caused by the spreading of COVID-19, the United States has slowed down to a crawl. Major and hard hit states like New York, California, and Washington have gone into "shelter in place" or quarantine to try to flatten the curve. This has affected all sectors of human life to include the Sunday political shows, as politics and petty squabbling on them have slowed to report on the emergency we are living in.
On ABC's "This Week," Martha Raddatz asked Federal Emergency Management Agency (FEMA) Administrator Peter Gaynor about desperate and angry state leaders pleading for medical supplies. Gaynor tried to paint an optimistic picture:
---
GAYNOR: My job is to bring together whole of government, whole of nation, to include our business partners, to make sure that we can navigate our way out of this. And that's what we're doing every day. So when it comes to things like supplies, we are shipping supplies — we shipped yesterday; we shipped today; we're going to ship tomorrow. We're going to try to meet every need in the nation.
But when Raddatz pushed Gaynor on when the supplies will actually be in the hands of healthcare workers, Gaynor's answers were less than stellar.

On CNN's "State Of The Union," Jake Tapper pressed Gaynor further on the Trump administration touting its handling of supplies for states despite lackluster federal response. What we got was another indication of their incompetence.
TAPPER: Do you have any specific numbers on how many masks the federal government has been able to acquire and how many have gone out the door to hospitals?

GAYNOR: It is — it is a dynamic and fluid operation. The president appointed FEMA five days ago to manage federal operations. And since I have been here, we have been shipping continuously from federal warehouses and, again, connecting those governors that need supplies to those who have it in the commercial sector. So...

TAPPER: Do you have even a rough number?

GAYNOR: I — I can't give you a rough number. I can tell you that it's happening every day. And my mission is operational coordination of all of these things. And that's my focus. So, whether it's supplies, vents, you name it, we are finding it, identifying it, and shipping it to those who have requested it.

TAPPER: You understand, though, of course, that the inability of the federal government to give a number in terms of masks alarms people. It makes people concerned that there aren't masks going out the door. I'm not saying that that's the case, but, without a number, it doesn't fill people with confidence.
Tapper then asked about testing supplies for COVID-19, and again the answers were not comforting:
TAPPER: Can you tell us how many tests, masks, ventilators are in the demand? How many the governors have requested from you in terms of those items?

GAYNOR: I — I can't —I can't give you the — the micro. I can say that there's hundreds of requests from virtually every state in the union looking for the same exact things. And it's just not the demand nationally, it's the demand globally, for all these items. And, again, we're trying to make sure that we focus our efforts to those hot spots that need it the most. And then, if you don't need it right away, then you're going to be a little bit farther down the list, but we will — we will get to you.

TAPPER: Again, nobody's doubting the sincerity of your effort, but the lack of numbers is alarming, because it makes people think that maybe we don't even have a full understanding of the problem.
Tapper then asked Gaynor about the possibility of being proactive and ramping up the response.
TAPPER: Let me ask you. The president suggested on Saturday that, even though he invoked the Defense Production Act for the coronavirus response that would allow the military to supply more and even for the president to compel businesses to manufacture some of these well-needed supplies, even though the president's invoked it, he's not actually ordered any companies to manufacture masks, ventilators, et cetera. Has the president, as of now, Sunday morning, ordered any companies to make more any — to make more of any of these critical supplies?

GAYNOR: No. And — and — and we haven't yet.
Because why be proactive when you can bet on capitalism to do the right thing...youtu.be
Trump likes to refer to himself as a "wartime president" despite having zero leadership, empathy or intelligence to secure us from a "war" like this. EVEN after them running a simulation exercise outlining THIS VERY POSSIBILITY BEFORE this crisis:

Preparedness is for pussies- Trump Administration (probably)youtu.be
This became even more apparent during Trump's (now daily) Coronavirus Disinformation Press "Briefings"!
For almost two hours, Trump spewed disinformation and self-congratulations, deflected blame, caused other health crises with his 'expert' medical advice and let others field questions when he wanted to avoid actual tough questions. Like this example of Trump administration short-sightedness:

Or this moment that highlighted Trump's pettiness, lack of empathy and spitefulness as he sarcastically commented about Mitt Romney's of COVID-19 exposure quarantine:

Ann Romney, as many don't remember, actually has Multiple Sclerosis which makes this dig even crueler as it is life-threateningly dangerous for her. If a political rival of Romney's said this it would be unconscionable, let alone a president of the same party as Romney or one backed by Romney's own niece GOP Chairwoman Ronna Romney McDaniels. Despite tweeting clips praising Trump, seems Ronna is silent on this ... again.

@GOPChairwoman @realDonaldTrump @mormonweg @LDSchurch @SenatorRomney @SenMikeLee @BYU @AnnRomney how much did Trump… https://t.co/VY7sWxYQmY

— Amy Rovin (@Amy Rovin) 1584917506.0
2020 so far has been a terrible year. We have to look out for each other like family. Like the Captain America quote I began with, we have to endure. It is left to us, together, to work together. We will endure.
Whatever it takes.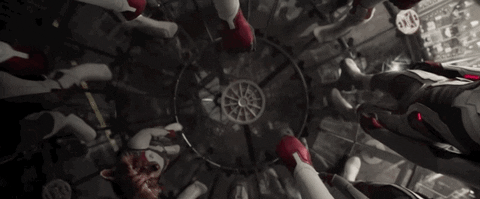 Giphy
Have a week.
Wonkette is ad-free and supported ENTIRELY by YOU. Please help us pay the writers and the bar tab, if you are able.
Michael Mora
Your friendly neighborhood Puerto Rican Political Freelance Writer for @wonkette. Pop Culture observer, Amateur Movie reviewer & Comics fan. Former Active Duty Marine. All opinions are mine only.