Which Bank Is Just Going To Pay A Big Ol' Meaningless Fine This Week?
Class War
June 25, 2016 11:30 AM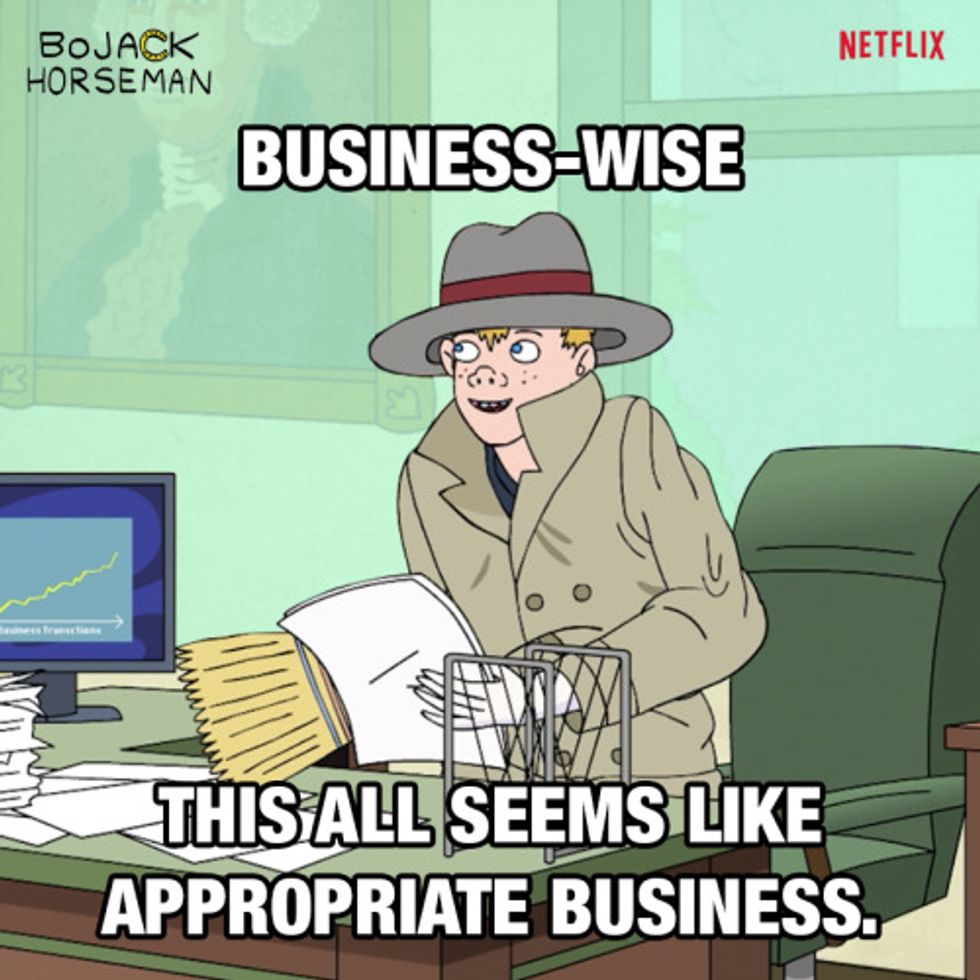 Even before a bunch of British Olds derisively coughed their racist phlegm on your 401(k), it was a busy week in the finance industry. Here's a recap of what our corporate persons are up to.
---
S.E.C. sticks Bank Of America with large fine, probably still doing victory lap
Bank of America will pay $415 million over Merrill Lynch's malfeasance. B of A's brokerage arm allegedly "engaged in complex transactions" that reduced client funds and exposed them to a lot of risk with no possibility of reward.
According to a Thursday press release from the Securities and Exchange Commission, Bank of America's brokerage arm used customer cash that should have been deposited in a reserve account between 2009 and 2012 to finance the bank's own trading activity.
Just take some cash from client A, invest it in security B and any profits go to B of A. Then multiply by 4 years. It's basic algebra. Also basic math - this fine will have no long-term ramifications for B of A.
Goldman Sachs may have looted Libyan reserves with help from the trusty sex-cation
Goldman Sachs unloaded a bunch of risky investments, including those infamous derivatives, on the Libyan Investment Authority back in the 2000s. The LIA lost a reported $1.2 billion dollars. Like any good partner, Goldman is all about shared sacrifice. Except the opposite.
The trades gave Goldman a gross profit of $367.7 million, according to an expert witness for the LIA. In response, Goldman said the actual profits are irrelevant because they depend on market movements over a three-year period, and its expert suggests that $130 million of anticipated profits is "within a reasonable range."
"The actual profits are irrelevant." Man, finance be hard. Goldman is denying allegations that it bribed Libyan officials with Moroccan vacations and prostitutes because why would Goldman bros share any of the sex workers? Wake up, sheeple.
FBI raids successful hedge fund. When will the persecution end?
The FBI raided Platinum Partners, a hedge fund making it rain annualized returns of 17% since 2003. Apparently, this raid is not related to the recent arrest of Platinum associate Murray Huberfeld who allegedly bribed a New York union leader in order to get the union's business. That is a big No-No as the government loves to plant its flag in any malfeasance related to organized labor.
As for this week's raid, feel free to wildly speculate that this MIGHT have something to do with the fund's generally amazing performance and also feel free to pretend that someone is going to jail.
State of Michigan finds yet another party to blame for Flint's water
Is it Governor Rick Snyder, head of state and independent selector of emergency managers? No! It's French water company Veolia Environnement SA (VIE.PA) and Houston's Lockwood, Andrews & Newnam.
Michigan Attorney General Bill Schutte is suing Veolia for compiling a 2015 report that Flint's water is safe. The state alleges Veolia knew these representations were false because the only people who can reasonably deny knowledge of Flint's poison water are state officials who sent bottled water to state employees earlier that year. As for LA&N, the state alleges this company also produced a report stating the water was safe. But what is "safe" really? Am I right?
Tsk-tsk Mr. Schutte. Republicans are supposed to scapegoat the poor or underfunded gov't agencies. Not publicly traded corporate people. In any event, the right move is suing people instead of addressing the fact that Flint's unfiltered water still isn't safe to drink. Like, at all.
Fellow nerds! Here's Barnes & Noble trying to save the book store
Amazon is gross but it's difficult to compete with a company who will exploit a workforce to provide 12-hour shipping on discount cookbooks and sex dolls. But Barnes & Noble, which totally still exists, is introducing four concept bookstores to move people from the couch to a well-lit store that kind of looks like well-funded evangelical Sunday schools. From the artist's rendering the store might sell books too but it's difficult to tell. Keep fighting the good fight.