WH Chief Of Staff, Federal Judge Agree: President's Tweets Bullsh*t, Please Ignore
Trump
October 21, 2020 02:19 PM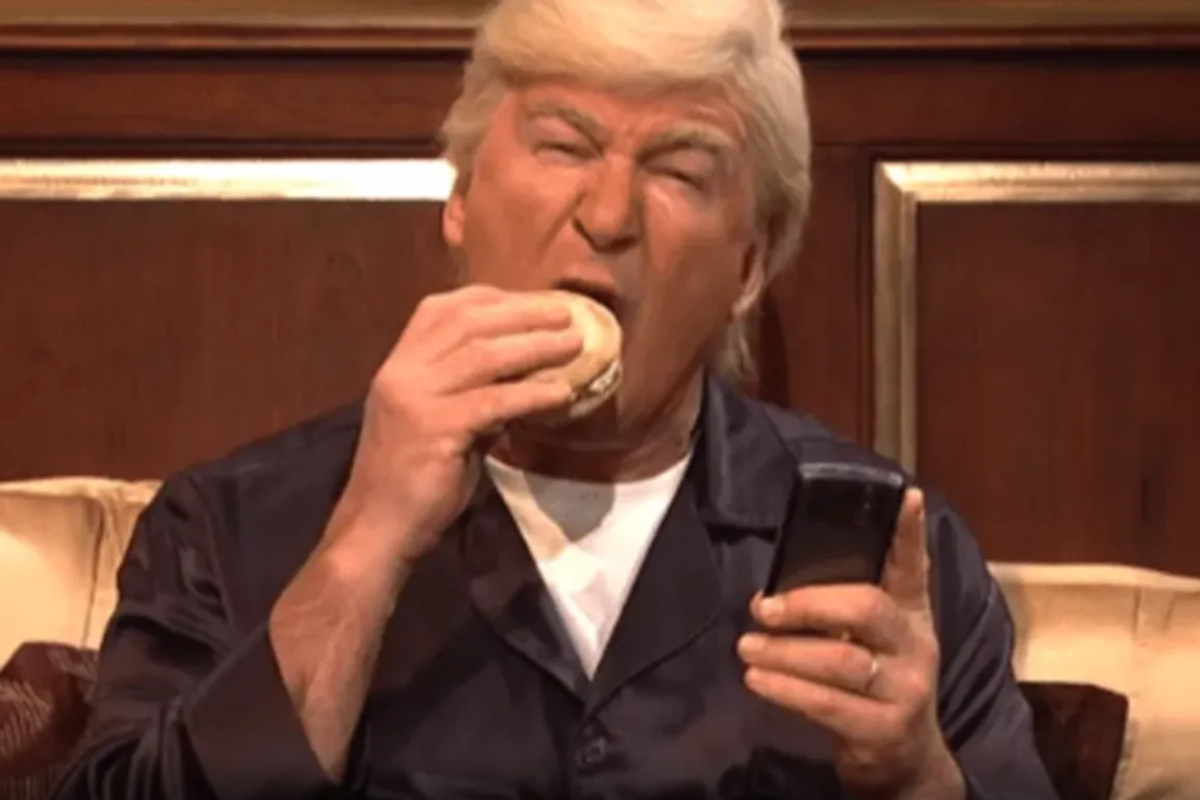 Here's a "This is our America now" moment for you.
White House Chief of Staff Mark Meadows argued in court this week that Donald Trump's tweets are total bullshit, and should be ignored for all practical purposes. Sure, he didn't say it in exactly those words, but that is the general feeling we got from this filing Meadows submitted to US district court judge Reggie Walton.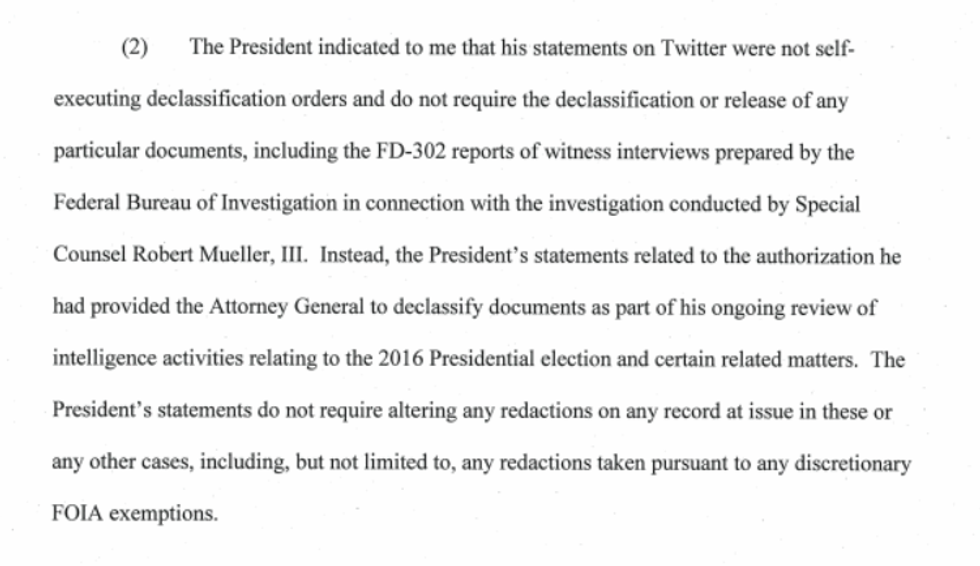 The President indicated to me that his statements on Twitter were not self-executing declassification orders and do not require the declassification or release of any particular documents, including the FD-302 reports of witness interviews prepared by the Federal Bureau of Investigation in connection with the investigation conducted by Special Counsel Robert Mueller, III. Instead, the President's statements related to the authorization he had provided the Attorney General to declassify documents as part of his ongoing review of intelligence activities relating to the 2016 Presidential election and certain related matters.
Uh huh. In other words, when he tweeted, "I have fully authorized the total Declassification of any & all documents pertaining to the single greatest political CRIME in American History, the Russia Hoax. Likewise, the Hillary Clinton Email Scandal. No redactions!" Trump just meant that Attorney General Bill Barr can selectively and dishonestly declassify anything he personally feels will help the Trump/Fox News narrative about WITCH HUNT! But it certainly doesn't apply all willy-nilly, especially not in such a way that shows once and for all that the Trump/Fox News narrative about WITCH HUNT! is bullshit.
And Judge Reggie Walton agreed! At least to a point.
---
Politico reports from today's hearing:
A federal judge ruled Wednesday that a pair of tweets President Donald Trump issued earlier this month that appeared to call for the declassification of all documents related to the probe of Russian influence on the 2016 presidential election won't trigger any further release of information to the public.

U.S. District Court Judge Reggie Walton lamented the president's sweeping language, but said a clarification White House chief of staff Mark Meadows submitted to the court Tuesday amounted to a retraction of the tweets.

"It is unfortunate that we are in this situations because, obviously, when there's ever a reference to declassification of classified information those words spoken should be artfully spoken, so there's no ambiguity as to what the intent was and, obviously, that's not what occurred here," Walton said[.]
Trump just said his tweets inartfully, that's all.
But wait, what did Trump actually say on Twitter? Well, we told you above, so now let's show you:
I have fully authorized the total Declassification of any & all documents pertaining to the single greatest politic… https://t.co/uHyx3fUoK7

— Donald J. Trump (@Donald J. Trump) 1602031278.0
And this:
All Russia Hoax Scandal information was Declassified by me long ago. Unfortunately for our Country, people have act… https://t.co/NgBt9oNweK

— Donald J. Trump (@Donald J. Trump) 1602033693.0
"All Russia Hoax Scandal information." "Total declassification of any & all documents." You know, except ALL THESE DOCUMENTS related to the Russia investigation, the ones Trump doesn't want you to see.
Briefly, what happened here was that after Trump tweeted those tweets, which Mark Meadows says are garbage, Jason Leopold from BuzzFeed, who has been FOIA-ing the fuck out of "any and all documents" pertaining to the "Russia Hoax Scandal," took notice and said GIVE IT. Specifically he said GIVE IT the full, unredacted Mueller Report, as well all Mueller's 302s, which Meadows alludes to in his filing, AKA the FBI summaries of its witness interviews in the Mueller investigation.
The US Department of Protecting Trump's Crimes Justice tried to argue that ACTUALLY Trump's tweets didn't mean anything, but Judge Walton said he was going to need to hear that from the president his own self. This filing from Meadows is him saying to Judge Walton that he has discussed Twitter with Donald Trump, and that Donald Trump's Twitter is bullshit. And this ruling from Walton is him saying yeah, he guesses Trump's tweets are bullshit.
This is not the first time Judge Reggie Walton has made his displeasure with Trump's games known. Back in March, in the same case, exasperated with Bill Barr's misrepresentations and the Justice Department's "dubious" handling of the Mueller Report, Walton decided he was going to read the damn thing himself, unredacted, just to see what it really said. Before that, he spent a whole year exasperated with the Department's constant lying and obfuscating when it came to a potential prosecution of former FBI Deputy Director Andrew McCabe, which, if it had happened, would have been political retaliation and nothing more.
But we guess this time Trump's bullshit worked. Trump spoke "inartfully," therefore his words are meaningless.
Which leads us to ask: Is everything Trump ever said now invalidated, because how every lie-crap out of his mouth is "inartful"?
Inquiring minds, etc.
Follow Evan Hurst on Twitter RIGHT HERE, DO IT RIGHT HERE!

GIVE IT WONKETTE. We mean money. Thank you.
Evan Hurst
Evan Hurst is the managing editor of Wonkette, which means he is the boss of you, unless you are Rebecca, who is boss of him. His dog Lula is judging you right now.
Follow him on Twitter RIGHT HERE.