White People Carefully Discussing Blackface And Race
Post-Racial America
February 04, 2019 11:20 AM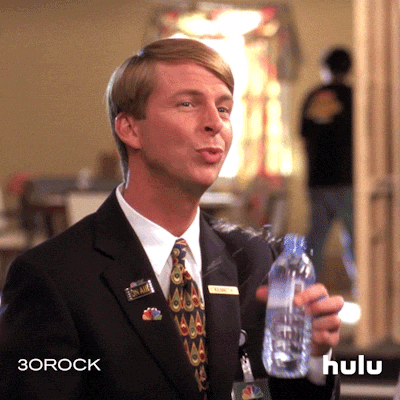 On CNN's "State of The Union," the topic turned, as was necessary, to Virginia Governor Ralph Northam's refusal to resign after he tried the "sorry for the blackface/coonman nickname" defense on Friday and then almost moonwalking to a Shaggy's "It wasn't me" defense on Saturday. But former Special Assistant to President George W. Bush and Evil Kenneth The Page from "30 Rock" Scott Jennings had a different concern:

JENNINGS: […]But I want to touch on a comment you made in the phrase human dignity because this was the second moment where Ralph Northam this week failed to respect human dignity. The first moment, of course, was when he made his absolutely ghoulish, horrific statements about abortion. This was his second P.R. debacle this week. Previous to this blackface/KKK moon walking press conference he was on a radio show talking -- and he's a pediatrician --

TAPPER: We ran the clip earlier.

JENNINGS: -- talking about -- (turns to Karen Finney and points at her) -don't interrupt me -

FINNEY: I wasn't.

JENNINGS: (turns back to face Tapper)-- talking about -- talking about aborting children at the moment of birth and then even after they had been delivered. I agree with you, Bakari. Human dignity matters and we ought to respect every human life of every race, especially these poor babies who are laying in delivery rooms when you have governors of states that think we should have a discussion about murdering them after they were born?

---
Scott Jennings is not new at minimizing race while creating false narratives; he's a partner at RunSwitch, the PR firm that was retained by MAGA brat Nick Sandmann to spin that narrative and make Native American elder Nathan Phillips the bad guy instead.

No wonder it was easy to dismiss race, disrespect a woman of color and turn this into a "what about the children?" talking point. But Karen Finney taught him a quick lesson on why he should never put his finger in a woman of color's face, and politely told him to fuck off highjacking this race discussion for anti-choice bullshit:
FINNEY: OK, stop, stop. That's a lie. What you're saying is a ghoulish lie. I'm on the board of NARAL Pro-Choice America. That is a lie that the right wing has perpetuated.

JENNINGS: Listen to his radio show. Listen to his radio show.

FINNEY: I heard what he said. I don't agree with what he said and the way he said it but what we're talking about is making sure that in those instances it is a woman and a doctor not anyone at this table or anyone in Congress making the decision. That is not the same thing as what we are talking about when we are talking about, this is what we started talking about, racism in this country. And we know that largely drove why people voted for Donald Trump in 2016 so in 2020, this is a time when we are going to have to have that conversation.
Finney shouldn't have accepted their framing about not "agreeing" with Northam's statement; she should have linked to Wonkette explaining that no, he wasn't promoting stabbing born babies in the head; he was explaining end of life care for babies that weren't going to survive due to massive fetal anomalies. Skip to 6:25 for yourself.

Meanwhile over at ABC's "This Week," former Democratic Rep. Jim Moran was trying to think about what really mattered: Northam's governorship.

MORAN: Yes, you know, I think he's still learning and I really don't think that we should be judging the basis of the mistakes people have committed in the past as much as whether they have learned from that past to bring us forward. And I think Ralph may be just the kind of person who can build those bridges to a better future. He has the highest motivation imaginable to ensure that his legacy is not defined by a picture in his yearbook, but rather by what he has accomplished as – as governor. I – I believe in second chances […]
Ah, yes, Ralph Northam is just a boy of 59 years young. Just a boy learning about race who deserves a second chance.
This was so outrageous it made me agree with former Florida AG Pam Bondi and Republican strategist Sara Fagen:

BONDI: We all believe in redemption but redemption must include remorse. And what Maggie just said is so accurate. When he was talking about the Michael Jackson incident and he said "Oh, we all know," no. None of us know what – what black paint can do – shoe polish to your face. Nor should we.

FAGEN: […] And we're not perfect, but if you have this issue in your past, have a genuine, thoughtful conversation with a minister or a rabbi and put it out there. And have a reflection and change of heart. And for Governor Northam, you know, here's the thing, you know, he does deserve a chance at redemption but that doesn't mean he should be governor.
And they are correct. Time to go drink your bottle of morning rum, because that is twice in one day.
Wonkette is supported ONLY by you. We have no ads, no investors, and we need your help paying the freelancers, k we love you bye.
Michael Mora
Your friendly neighborhood Puerto Rican Political Freelance Writer for @wonkette. Pop Culture observer, Amateur Movie reviewer & Comics fan. Former Active Duty Marine. All opinions are mine only.